With haunted houses, pumpkin carving, and cozy hayrides, it's pretty clear the fall season was made for couples. And if there's one thing collegiettes love even more than PSLs, it's dressing up their significant other in an Insta-worthy costume on Halloween. Lucky for you, we've put together the best and most ~iconic~ couple costumes, guaranteed to give you a great night and an even greater IG. 
1. Chuck & Blair from Gossip Girl
Because you'll only attend parties on the Upper East Side.
2. Sheldon & Amy from The Big Bang Theory
Because you're both nerds at heart.
3. Noah & Allie from The Notebook
Because we all wish our love lives existed in the 1940s.
4. Sharkboy & Lavagirl
Because a couple that battles aliens together stays together.
5. Betty & Jughead from Riverdale
Arguably the best couple in Riverdale and IRL.
6. Jim Halpert & Pam Beesly from The Office
Because no one can beat this kind of cuteness.
7. Mia & Vincent from Pulp Fiction
Because you can't beat the '90s.
8. McDreamy & Meredith from Grey's Anatomy
Because you know he's jealous of your love affair with McDreamy.
9. Chip & Joanna Gaines
Because they're everyone's fave HGTV couple.
10. Sandy & Danny from Grease
Because they'll just never get old.
11. Zack Morris & Kelly Kapowski from Saved By the Bell
Because they were the hottest couple in school.
12. Ron Burgundy & Olivia Corningstone from Anchorman
Because it's one costume he'll actually want to wear.
13. Nancy & Steve from Stranger Things
Still hoping they end up together in the end, TBH.
14. JFK & Jackie O
Because they're so perfectly preppy.
15. Superman and Lois Lane
They're a super-couple.
16. Pokémon Couple
Because you both devoted way too much time to Pokémon Go this year.
17. Nick & Jess from New Girl
Because we'd like to at least attempt to be as cute as Zooey Deschanel.
18. Mr. & Mrs. Smith
Because you want to pay tribute to the days of Brangelina.
19. Regina George & Aaron Samuels from Mean Girls
Because his hair looks sexy pushed back.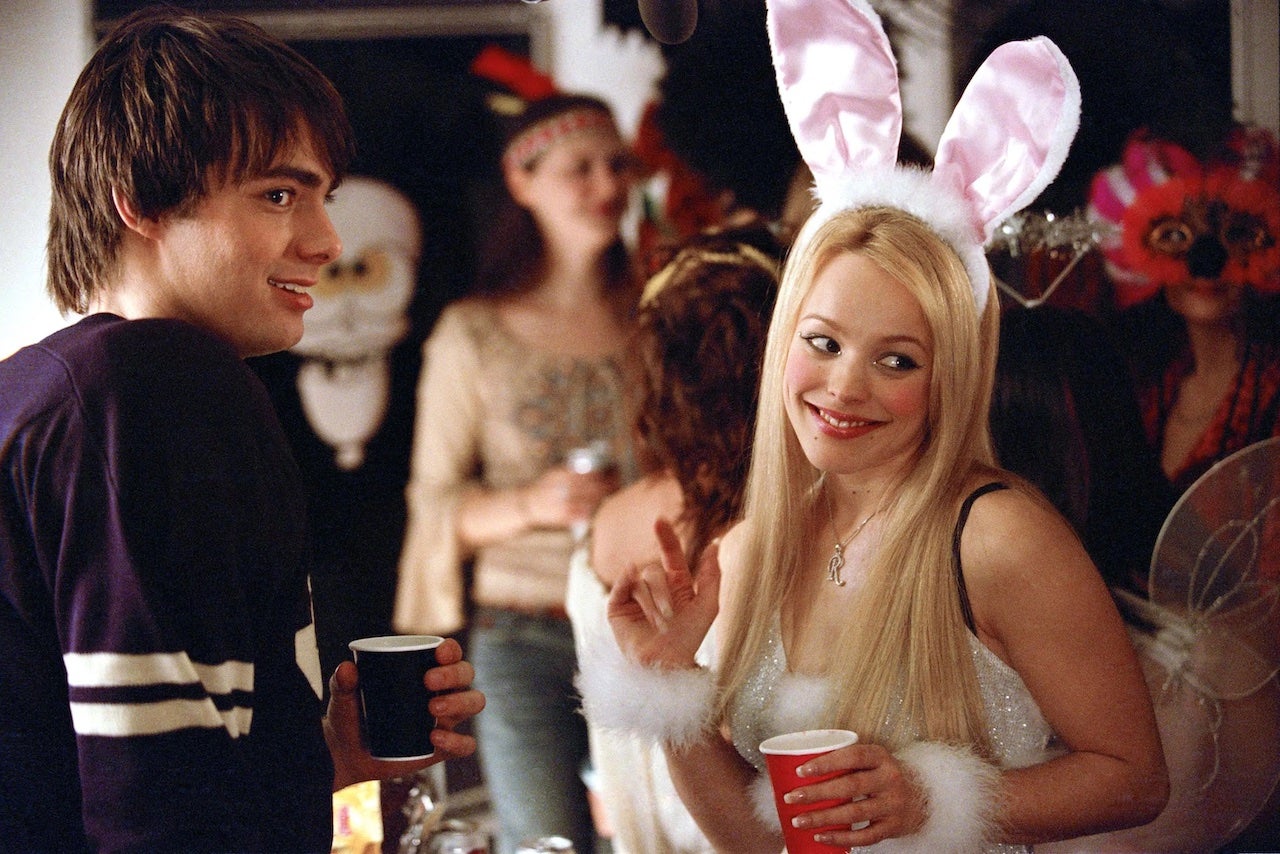 20. Jake Peralta and Amy Santiago from Brooklyn Nine-Nine
This costume is cool cool cool cool cool cool.
Happy Halloween and we hope you and your boo have the best spooky season! 👻