Overslept? No Sweat – Here are 5 Ways to Prepare Yourself for that Video Call You're Almost Late for
If you're anything like me, you set way too many alarms and end up hitting snooze on all of them. Suddenly, you realize you only have a minimal amount of time to get ready for your video call. You need to figure something out fast if you're going to look presentable.
Here are five quick and easy beauty tips for your next video call.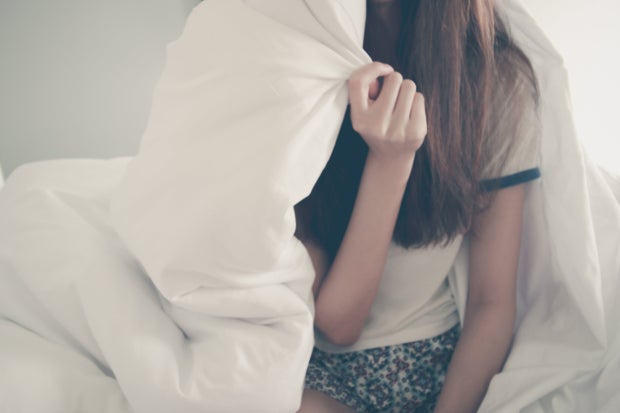 Photo by Tirachard Kumtanom from Stocksnap
1. Depuff!
I usually wake up with a puffy, round face. If I wake up early enough, there are no worries; the puff will settle. If I wake up 15 minutes before a Zoom meeting, then there's an issue.
Having some under eye cream on stand-by has been a life saver. I use the Soap & Glory Puffy Eye Attack Turbo-Boost Hydragel as my everyday treatment. It's a gel that helps with dark circles and puffiness. If I need something a little stronger, I use The Fix Emergency Eye Mask from Versed. This guy is a mask that you leave on for 10 minutes that helps with tired eyes and puffiness.
My last line of defense for a swollen face is a facial roller. I use one made of Rose Quartz to roll either my moisturizer or serums in. It works wonders (especially if you're consistent with it). Toss it in the fridge the night before for a total cooling effect (Pro tip: If you don't wanna splurge on a facial roller, ice cubes would suffice)!
Finish this routine off with some moisturizer for hydrated, healthy skin.
2. Fake it till you make it with concealer
You can always tell how much sleep you've gotten based on the look of your eyes, so once you're de-puffed, grab your concealer and put some on your finger or directly under your eyes. Pat it in, then set it with some powder. Now, you're magically awake!
Don't worry about making it perfect or adhering to the YouTube trend of lathering on way more than needed. I like using Benefit's Boi-ing Industrial Strength Concealer, because it's perfect for tapping into the product with your fingers and lasts all day.  
3. Curl those lashes
I totally get not wanting to put on a full face of makeup for a video call, but a little lash lift won't hurt.
Make your eyes pop by grabbing your eyelash curler and pumping about three times. This'll take you no more than 10 seconds, and you'll have successfully tricked all of your fellow Zoom attendees into thinking that you got a full night's sleep and woke up way before the call.
4. Throw on some color
I've noticed I tend to look washed out on all my video calls. So, let's say the video call is a little more important and you want to take your Zoom glam to the next level.
Grab an easy to love blush and swipe it on. Add a little more than usual so the bad camera quality doesn't completely take away that flush. Next, search for a lipstick, stain or tinted balm that matches effortlessly. 
Or you can be like me, and opt for a two-in-one. I use the Pixi by Petra On-The-Glow Blush. That one product can be used as a blush or lip color, and I even use it as an eyeshadow. The monochromatic look will also make you look super put together.
5. Give your hair some love
I've learned that if my hair looks like a mess, I look like a mess.
Grab a dry shampoo, like Batiste's Dry Shampoo, and don't be shy with it. If you have hair that can be left untouched after that step, you're blessed. If not, some quick and easy suggestions are braids, buns, ponies and headbands.
All of the above styles mentioned pull your hair back, so you might as well toss on some earrings for some extra boss babe energy to pull the whole thing together. Sleeping in doesn't have to mean you arrive to the Zoom unkempt – even just a couple of minutes is plenty of time for some emergency beauty management!