Name: Kyle Flinkinger 
We all remember our younger years, when we played "house" with Barbie dolls, and spent entire afternoons brushing their hair and driving them in their red convertibles. Ahhh, those were the days when nothing mattered but what outfit you put Barbie in and whether or not she was dating Ken that week. Though those days have long since been over, I still feel that same old pressure to find myself a Ken and settle down in a "dreamhouse" of my very own. And Ladies, I may have just found you a real-world, in-the-flesh Ken here at UNI—and his name is Kyle Flickinger.
Admittedly, Kyle's uncanny resemblance to Ken came to me upon watching avideo created by some of UNI's finest. In the video Kyle, was featured as the chiseled male Barbie we've all secretly wanted to pick us up in a hip sports car. Wherever my conclusion came from, I'm sure many of you'd agree. This cutie's ripped body, blonde hair, and sweet personality not only made him a campus cutie, but also a Ken look-a-like.
Our cutie might not own a new red convertible, but Kyle's many attributes clearly outshine even the shiniest of sports cars. Kyle, affectionately referred to as Flick by all of his friends, is a senior here (with one year left, lucky us!) at UNI studying Exercise Science. With his major, Flick hopes to work with a professional or college baseball team one day—his favorite sport.
In his spare time, Flick likes to do the usual guy thing: seek out adventure, lift weights, train for cross fit (a competitive fitness class), and throw bonfires—but there's a lot more to this cutie than just muscles and the smell of bacon (the smell of real men, right?). He's also a musician, and quite the homemaker as well.
Apart from hours spent at the Gym...
Kyle is the drummer for a local hardcore band, Dividing the Masses, part of the worship team for Brothers and Sisters in Christ (BASIC), which is a Christian organization on campus, a member of The Good Life bible study, and an employee at Cedar Valley Community Support Services. On top of his already diverse repoitoire, this cutie admitted to enjoying the art of cooking—and even conceded to owning his grandmother's secret Chocolate Chip Cookie recipe, which he claims to be his favorite dessert.
Yes, I said it ladies—he actually enjoys cooking, and I have proof. One HerCampus reader was quoted, "Flick's like the mother of the house. Not only does he mow and take care of the utilities, he also cooks and cleans." If the fact that he is a drummer, is kind-hearted, and shares a strange resemblance to a plastic dream-doll didn't win you over, his appreciation for cooking should have you tripping over your Barbie-styled stilettos to make it to his door.
Originally from Muscatine, IA, Kyle grew up with his mother, stepfather, and three older brothers. As his brothers were 13+ years older than him, Kyle recalls being the "pet" of the family. According to our cutie, his family has had a huge impact on his life—his mother in particular, "There were many years where it was just her and I—I remember her sacrificing so much in order to make it to my games on top of work". Ladies, come what may—if someone says that about you one day, you have succeeded.
Though this cutie would undoubtedly make a great addition to any sports related team, he can't help but dream big for his ideal career. Were he given the ability to do anything, Kyle would choose to tour with his band, Dividing the Masses.
The band itself started when the guys were in high school. To everyone in the band's amazement, Dividing the Masses has made it a lot farther than they ever expected. In fact, when asked what he believed to be his greatest life accomplishment, Flick replied, "…I would consider the band to be a big one—we stuck it out."
More than just a band, these guys remain best friends and have shared some great memories over the years. Whether it be seeing one of his band mates proposing to his now fiancé on-stage, forgetting how to play a song mid-set, or hearing people chant "Flick" at every show until he takes off his shirt (not kidding!), this cutie has seen some pretty good times come out of the band. Ones that he is sure to never forget.
In his ten-year plan, Flick hopes to have a family, with a couple of kids, and to be providing for them all. But who is going to attract the eye of this cutie, you ask? Not surprisingly, Kyle said nothing along the lines of "Plastic", "Barbie", nor "unrealistically beautiful". Kyle instead pointed to authenticity with a side of confidence as a major selling point, "I don't want her to feel like she has to impress me," claimed our cutie.
Ladies, it seems to be a recurring theme: just be yourself. It appears to bode well with our cuties. Truth be told, Kyle's best piece of advice for both the women and men of UNI dealt with just that, "Don't be afraid to be who you really are. You have no one to impress."
However, our cutie went further. More than just being yourself, you should also accept others for who they really are too. According to Kyle's favorite verse, and life motto, "There is only one Lawgiver and Judge, the one who is able to save and destroy. But you—who are you to judge your neighbor? (James 4:12)."
I don't know about all of you—but this verse slaps me in the face…hard. Day to day, we go around wishing for people to accept us—maybe even just to like us. So, why is it so hard for us to do the same for others? People may dress differently, they may believe differently, people may even live lives that you don't agree with—but why respond to them with hatred? What is that doing? What is that showing them? And who are you to judge?
Ladies, however I may have begun this article, we are in fact not living in a Barbie world. Things aren't perfect. They aren't plastic. Life gets messy, and people don't always do what you want them to do. Love them anyway.


Name: Scott Finnance 
Major: Neuroscience (whoa)
Year: Sophomore
Hometown: Simsbury, CT
Hobbies:
Lacrosse, Guitar, Drawing, Skiing, Frisbee
Fun Fact:
He's an identical twin (and his twin goes to UNH too)

Name: Kevin Sam 

Year: 1st
Major: Biological Sciences
Hometown: Diamond Bar, CA
Relationship Status: He's single, ladies!
Sign: Libra
Campus Involvement:
Right now I am just focusing on school, but I might rush for a frat next year!
What's a hobby that defines you?
On my free time, I love to play the guitar and make YouTube covers. Playing guitar is awesome because it is such a fun instrument to play and a great way to express my emotions. Plus, girls dig guys who play the guitar!
How long have you been playing guitar?
I've been playing guitar since sophomore year of high school when I got it for a Christmas gift. When I was bored, I would pick up the guitar and start learning popular songs from YouTube. I saw learning guitar as a fun challenge and it's stuck with me since.
So I heard you have a YouTube channel. What was your inspiration for making one?
I decided to upload covers on my regular YouTube channel so that I could share with others what I like to do in my free time. I thought uploading videos would be a great way to pursue my passion, as well as to gather some feedback about my music.
Current song on repeat:
I am currently addicted to the song Pay Phone by Maroon 5. It's super catchy and I'm considering doing a cover of it on my YouTube channel.
If you were to serenade a girl, which song would you choose?
I would choose the song Just the Way You Are by Bruno Mars. I believe every girl deserves to feel special and I think this song would put a smile on any girl's face.
What do you look for in a girl?
What I really look for in a girl is personality. I love a girl who is able to take a joke or keep up with a conversation. I also think it's pretty cute when a girl can sing so that we can have jam sessions together.
What is your idea of the perfect date?
I think it would be really cool to cook dinner with her and then end the night by cuddling and watching a funny movie together.
What is your biggest turn off?
I really hate it when girls are rude and inconsiderate. No one's perfect and to be judgmental of others really turns me off.
Do you have a favorite memory of your 1st year?
My favorite memory is just hanging out with all my new friends in my hall and staying up late doing stupid things with them.
Plans for after college?
My goal is to go to med school, but if that doesn't work out I'll probably pursue something in health. I would also like to learn how surf and someday move to New York.

Name: Andrew Dain 

Hometown: Cazenovia, NY
Major: Journalism
Birthday: November 29, 1993
Relationship Status: Single and ready to mingle
Graduation Year: 2015
Likes:
I like driving around and listening to music. I love skiing in the winter and running. I play piano and guitar and I sing. I also have a weakness for burritos and stir-fry. I really like awkward moments too. Awkward humor is the best humor.
Dislikes/Pet Peeves:
I hate stop signs when I'm driving, the Black Eyed Peas and Pink. I don't really like country music. And I also don't like eating pickles or seafood - anything that comes from the sea should just be put back.
What are you involved in on campus?
I'm a member of the University Singers. I'd like to join the ski racing team winter quarter, and I'm planning on designing for North by Northwestern's print magazine.
What do you want to do after graduation?
No clue, I don't even know what I'm eating for dinner tonight.
What is your idea of a perfect date?
One time I took a girl sailing, which was pretty romantic. And we used to go ice-skating too. Overly romantic dates are cheesy, I'd rather just do something fun.
What do you find most attractive in a girl?
I like a good sense of humor and someone that's easy to talk to. I also usually like brunettes more than I like blondes.
How would you describe your personality?
I'd like to think that I'm funny and clever. I'm friendly and kind of awkward, but in a funny way.
What are some words you live by?
"No regrets" and "DIFTS-Do it for the story."
Why HC loves Andrew…
Not only adorable, Andrew has tons of musical talent, is extremely approachable, and can undoubtedly make anyone laugh!


Name: Roman Wilson
Age: 19
Class year: 2014
Major: Econ or Sociology
Relationship Status: Single
Favorite thing about Princeton girls?
Most of the girls I meet here are really sweet and that is huge for me. They are intelligent and talented which is great. If you can sing and play piano you have an upper hand on other girls :)
Activities and Interests: 
Playing guitar and keyboard, singing, football, socializing, chilling, and eating.

Name: Shahan Krakirian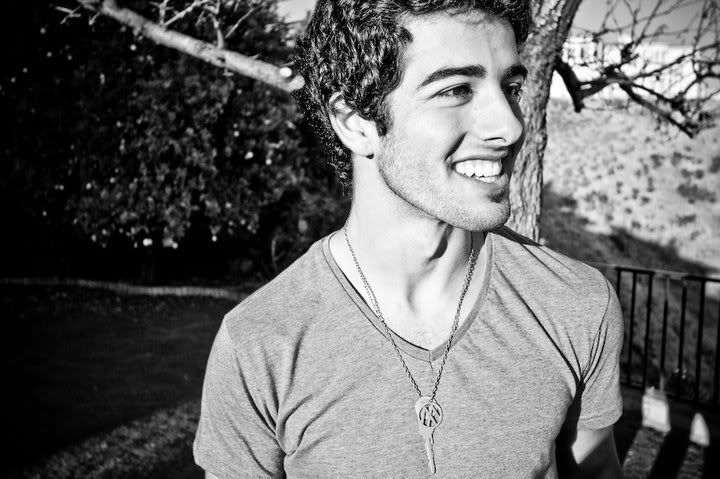 Major: Environmental Engineering
Year: 3nd
Hobbies:
Basketball and Music
Favorite Artist:
Jack Johnson
Campus Involvement:
Energy Preserver's Club, Sigma Phi Epsilon
Do you play any instruments?
I play the guitar, piano and saxophone and I love creating something that people enjoy and makes you feel good.
Do you sing?
I do, but not too wonderful.
What do you plan on doing after college?
In terms of career, something that will affect people and impact them in some way, for example, maybe lowering the amount of pollution.
Who's your role model and why?
My father because he's always has a really clam, positive, attitude. He's one of my best friends and at the same time I respect him because he's such a great parent. He never gives up until he accomplishes what he wants to do.
Do you have a secret talent?
I'm really good at ping-pong
What is one thing you can't live without and why?
I can't live without the sun because if I sit inside all day, I feel useless, it's just a waste of a day
What quote do you live by and why?
"Nearly all men can stand adversity, but if you want to test a man's character give him power" I love this quote because its so true. I want people to have a good sense of feeling for others. In general to just enjoy being happy or do whatever you can to make others happy.
What's the first thing you notice in a girl?
To be honest, legs, eyes and hair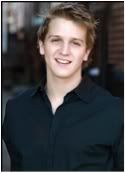 Name: Turner Rouse
Age: 22
Hometown: Flat Rock, NC
Year: Senior
Major: Music Theatre
Relationship Status: Single

Name: Chris Fulton 
Hey collegiettes, meet Chris Fulton! This freshman cutie studies engineering and loves to sing and play guitar. Get to know him!
Major: Computer engineering
Hometown: St. Louis
Relationship status: Single
Favorite quote: "Today is the first day of the rest of your life."
Favorite movie: Grandma's Boy
Favorite song: "We Found Each Other in the Dark" – City and Colour
Celebrity crush: Emma Watson (with long hair)
My idea of the perfect date:
It would have to involve stellar gluten-free food and an off-the-wall girl who keeps me thinking.
The hottest thing a girl can wear is: Anything but yoga pants. Be different!
The weirdest thing she can wear: Uggs
The first thing I notice about a girl:
If she makes eye contact when she's talking to you. That's how you can tell if someone's confident.
What I look for in a girlfriend:
Someone who respects values, can have fun in any situation and can handle some of the strange things that I say.
The most unattractive thing a girl can do:
Probably come to class drunk, and when all they talk about are their drunken stories.
Something nobody knows about me:
My best friend is my little sister.
Most embarrassing moment:
This recurring occurrence of tripping on the stairs walking away from Plaza with hordes of women behind me.
Favorite memory at Mizzou:
Beating Kansas in the last second.
First item on my bucket list:
Go to Rome. I'm Catholic, so Rome would be cool to see but also a cool retreat away from the world.

Name: Pat Flattery

Year: 2013, Sophomore
Major: Biology
Hometown: Fort Dodge, IA
Status: Single
Campus Involvement:
"Patrick works in the Memorial Union as a cashier at the bowling alley. When Patrick's not busy working, he can be found studying in the library or hanging out with friends at any of the Iowa State sporting events."
Interests/Hobbies:
"He is very athletic and is especially into baseball. Patrick attended Iowa Central Community College his freshman year where he played catcher for the Tritons. Patrick is also a great musician. Not only does he have an amazing singing voice, he can also play the guitar! Be prepared to swoon. He enjoys just hanging out with friends and rocking out to Guster, Ben Folds, or John Mayer, 3 of his favorite musicians."
What makes him a Campus Cutie? 
"Not only is Patrick physically attractive, but he has a heart of gold and personality to match. Patrick can carry on a great conversation, but also has the amazing ability to listen to what a girl is really saying. He genuinely cares about other people and could easily be any lucky girl's prince charming!"
*All quotes from an anonyous female Cyclone.


Name: Thomas Rice
Hometown: Boston, MA
Major: Biochemistry (pre-med)
Relationship Status: Single
WVU Activities:
Brother of Pi Kappa Phi, rugby team.
Interests:
Long walks on the beach, surfing, working out.
Hobbies:
Playing acoustic guitar and partying.

Name: Josh Van Bourg

Major: Integrative Biology
Hometown: Oakland, CA.
Year: 2014
What do you do outside of class?
I'm in PKA and on the men's gymnastics team here at Berkeley. I also play piano and play with my puppy, Koda. You have probably seen him around.
What is your favorite Berkeley memory?
My favorite Berkeley memory is a scavenger hunt I did with some friends in Pike.
Who is your role model and why?
My role model would have to be Steve Erwin because he traveled the world doing what he loved while earning a living and finding a way to have a family and be happy with them.
Celebrity Crush: Scarlet Johansson or Adriana Lima; I can't choose.
Your idea of a perfect first date?
Hmm... all that matters is good food, a little bit of causal day drinking, and walking around somewhere nice in good weather like the city out on the coast or at an in between like Capitola. Anything else just distracts from spending time with someone. At least at first.

Name: Dylan Nash
Relationship Status: Single 
Dylan Nash is a freshman pledge at Lambda Chi Alpha, from Greenwood Indiana. If his smooth style and charming smile don't entice you, then certainly his friendly conversation will. Right now Dylan is majoring in Telecommunications and some of his interests include: cycling, music, motocross, cars and trucks, wake boarding, snow boarding, and making memories with friends. Needless to say, Dylan is an adventurous individual, and not to mention, he has beauty and brains!
Favorite Quote: "Let the bridges I burn light my way."
Favorite place to eat in Bloomington: Buffalouies
Most memorable experience in college so far:
If I had to pick, it would be my first time on the track with the Lambda cycling team.
Favorite music:
I like everything from mellow music like Guster, to the 'phat' beats of Dubstep to even the simple tunes of classical music.
Best idea for a date:
An early evening dinner date, followed by a romantic night spent talking and truly getting to know someone; even if that sounds corny…
Mac or PC? Why?
Obviously PC, because I don't need a brand name to flaunt my identity.
Who is your favorite female celebrity?
Adele, because her music speaks volumes to me.
Who is your biggest role model?
My dad because he has made me the person I am today, and I can't thank him enough for that.
Favorite holiday: All of them; it's a chance to get together with my family and friends.
Favorite instrument: All percussion instruments, but lately I've taken more interest in piano.
Biggest fear: To be honest it would be losing the ones I love.
What's your favorite food when you're stuck eating in your dorm?
Definitely microwavable burritos with one slice of cheese, some BBQ sauce, and hot sauce. Don't bag it 'til you try it!
What do you look for first in a girl?
I don't look for any one thing in particular. Two people can generally tell when they have a connection. When you look into another person's eyes and you can stare at them without saying anything, and it's not awkward at all, and only results in smiles...well that's usually a pretty good sign.
Favorite video game then and now?
As a kid I always liked Street Fighter from Sega Genesis, but now my favorite has to be Call of Duty: Black Ops.
Favorite physical characteristic in a girl:
I love beautiful eyes and… I'm a sucker for blondes!

Name: Brandon Henton

Hometown: Herendon, VA
Year: Freshman
Major: Economics
Relationship Status: Single
Zodiac Sign: Aries
Height: 6'
Favorite Color: Green
Fun fact about yourself?
I have a twin that goes to Northern Virginia Community College.
Favorite pick-up line?
Wanna' have an adventure?...haha
Are you involved in a fraternity or an organization?
I tutor at the Carver Organization. It is basically a VCU program where we go to Carver Elementary school and we help kids after school with there homework and such for two hours. For one hour we tutor and for the last hour we have free time where we play games and such, its fun stuff! When they start improving in school, it feels as though I can actually make a difference in someone's life, it's a pretty life-changing experience!
What do you like about VCU?
Diversity
What do you like to do for fun?
I love playing the piano and sax, going out, playing soccer
Pet Peeve:
When people eat with their mouth open.
What is your favorite type of music?
I listen to all types
Favorite food: Crab legs
Favorite movie: Tropic Thunder
What T.V. shows do you watch?
How I Met Your Mother, Entourage, The Wire
If you could travel anywhere, where would you go?
I would go to Jamaica, I have family there but haven't seen in them in a really long time.
What is your most embarrassing moment?
In high school during pep rally, I was participating in the potato sack race and my bag had a metal clip inside for some reason and it ended up ripping up my shorts.
Who are some of your celebrity crushes and why?
Paula Patin because she has nice legs, Kate Beckinsale
Advice you would give to a VCU girl:
Be able to have a lot of fun and chill at the same time…have a good balance and be able to have fun with your guy friends.
What is your type of girl?
Adventurous and confident.
What's your idea of the perfect date?
Playing a sport with your girl or something random and spontaneous, not something scheduled or strict.
Explain the worst date you've ever been on
I have been on a date where the girl has not said a word…….awkward
Relationships or hookups: Balance of both, but relationships if I had to pick one
3 turn ons: Good smelling hair, nice legs, being fun
3 turn offs: Being condescending, over confident, bad etiquette
What is your dream job and why?
A lawyer because I can interact with people instead of sitting at a desk
Biggest fear: Spiders
Think Fast
Power Rangers or TMNT: Power rangers
Chapstik or burt's bees: Chapstick
Dogs or cats: Both
Heels or Sneakers? Sneakers
You Might Also Like...