As often as I scream about self-care, I'm actually pretty trash at regularly doing it. It can be hard to find the time to do a face mask, remember to take my vitamins, or go to bed at a normal hour instead of watching TikToks.
When I forget to take care of myself for a long time, though, reality sets in. If you haven't met her, reality looks like dark circles under my eyes, constant fatigue, lots of breakouts, and bad hair days. As someone who deals with chronic costochondritis and a very busy schedule on the daily, I have to be mindful of how I'm treating my body, both through small treats or big changes. 
College can really take a toll on your mind and body, but trust me when I say that these wellness products make each day a little more peaceful and luxe.
1. Not Pot Gummies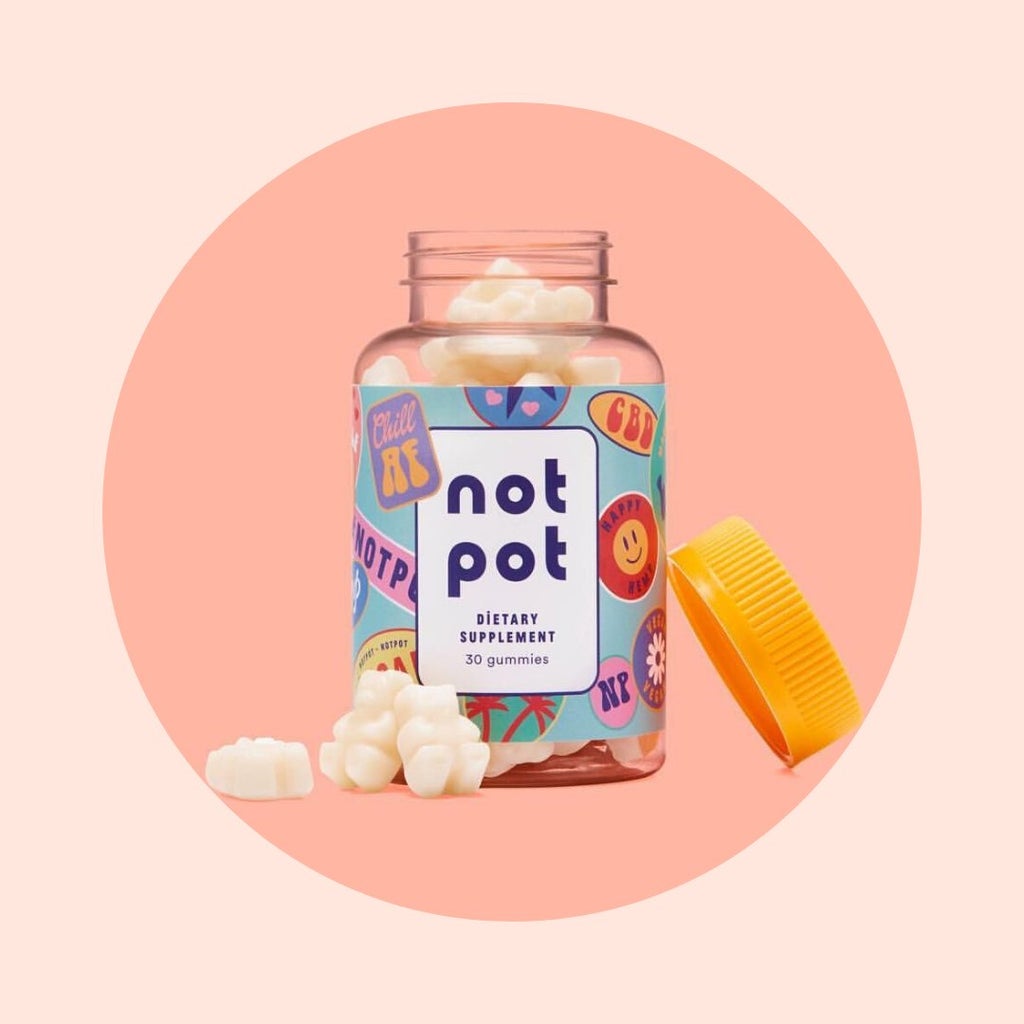 notpot.com, $40, shop now
I can't rave about Not Pot enough. Other than little honey sticks at a local restaurant in Key West (Date & Thyme, if you're ever in the area), these gummies were my first-ever CBD products. I'm such a big advocate for CBD during college, and here's why: it's legal (so it's RA approved), and it eases anxiety, insomnia, and pain. The strawberry-flavored gummy bears instantly make me happy. Each gummy has 10mg of organically grown hemp, and it's totally vegan. I prefer taking these in the morning because they ease the anxiety of going to my least favorite classes, you feel? If strawberry isn't your favorite flavor, be on the lookout for the five new options, too. 
2. Rosebud CBD Oil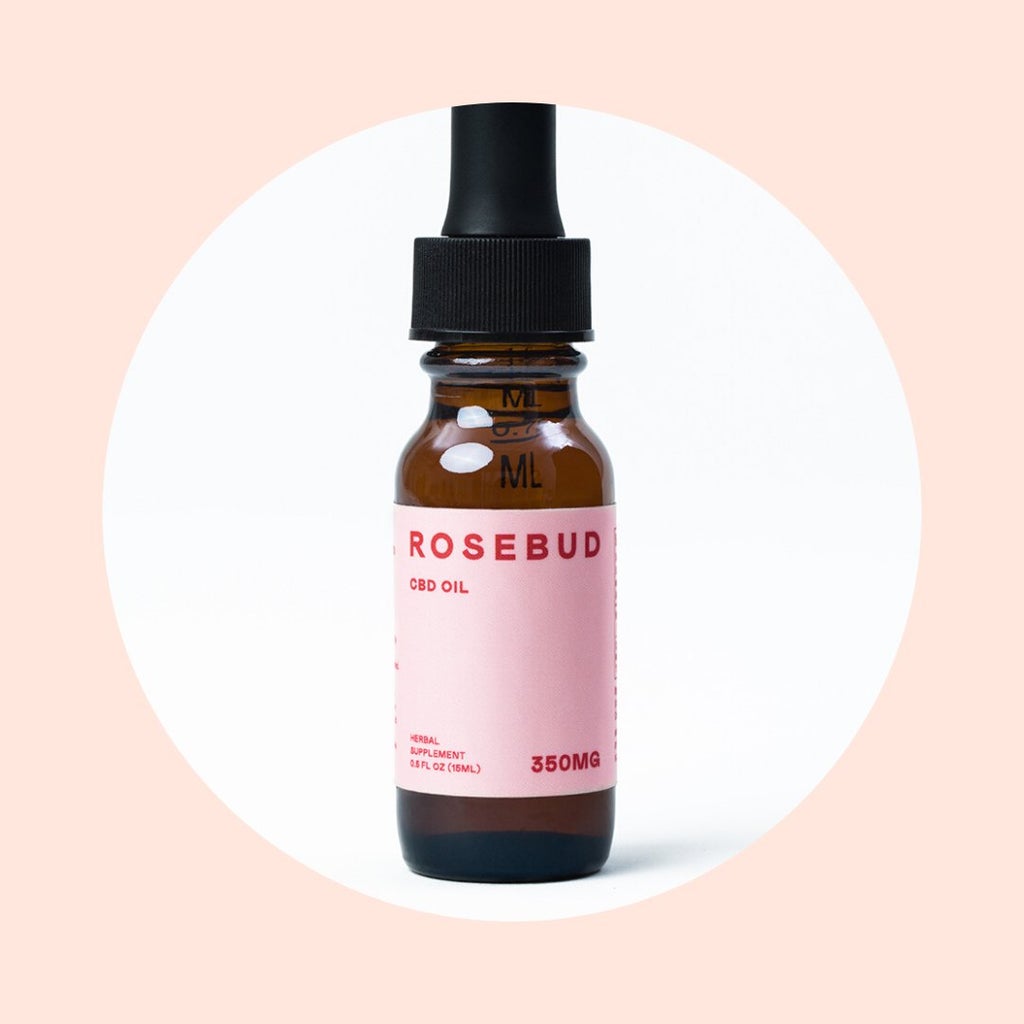 rosebudcbd.com, $55, shop now
As much as I love the Not Pot gummies, it is pretty low strength if you're looking for a little bit more. I use the lowest dosage for Rosebud, 350mg. A serving size for this oil provides 12mg of CBD, which is just enough for me. If you need a little more, though, Rosebud does have a 700mg and a 1,000mg option. One of my favorite forms of self-care at night is unwinding with this oil added into a sleepytime drink. Since it's an oil, you can use this topically, too, which is great if you have irritated breakouts, eczema, or just want to treat a specific area of your body.
3. Poosh x Vital Proteins Pink Moon Milk Collagen Latte

Okay, hear me out. Think what you want about the Kardashians, but this strawberry latte lulls me to sleep like no other. I was hesitant to buy this because that's a pretty hefty price tag for a beverage. But this drink is made with collagen, melatonin, hyaluronic acid, magnesium, and ashwagandha. Basically, it has allll the good stuff for making your skin glow and your dreams sweet. I like to make mine with heated, unsweetened vanilla almond milk, a hefty scoop of the mix, and an addition of agave, vanilla, cinnamon, or CBD oil. My personal tip: you need a milk frother in your life for a drink like this and any other powdered formulas.
4. HUM Nutrition Glow Sweet Glow Gummies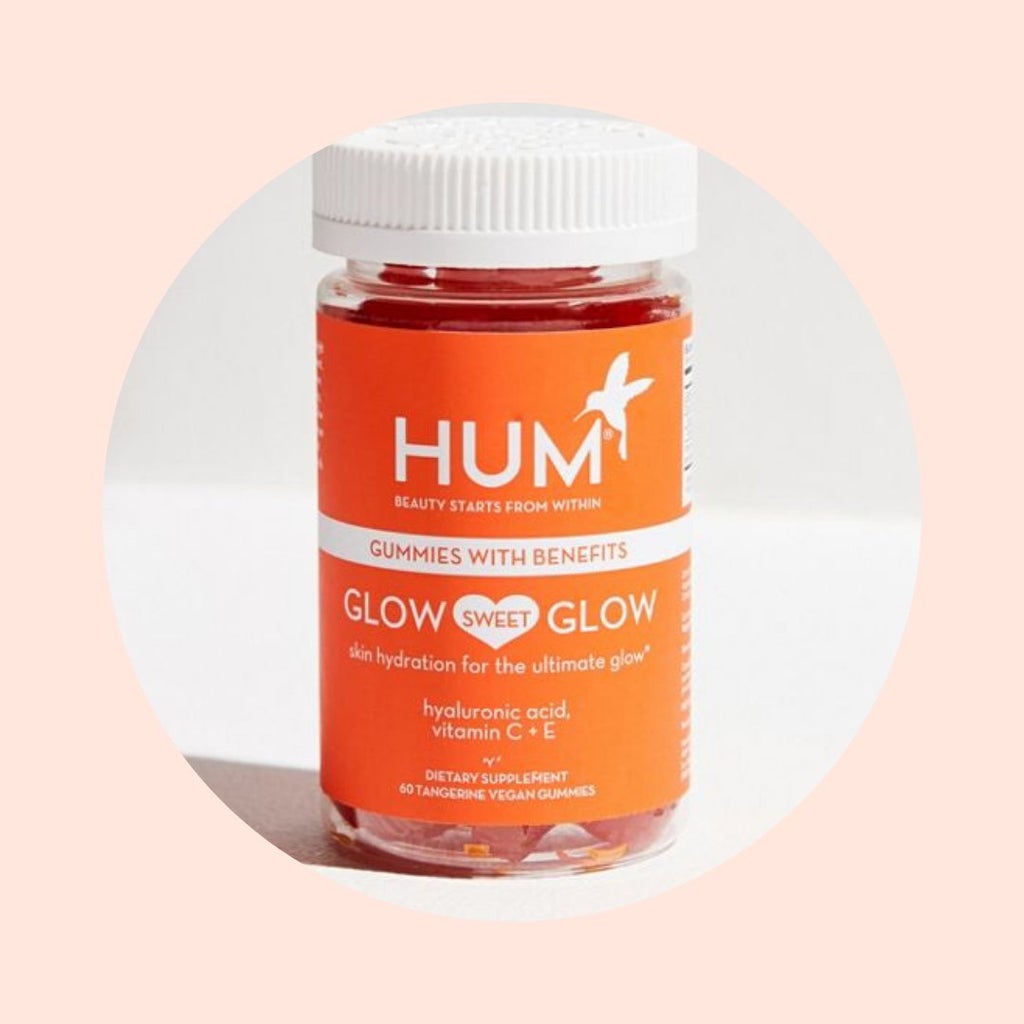 Humnutrition.com, $25, shop now
Taking vitamins is only fun when they're gummies, and we all know that's the truth. These gummies taste exactly like a sweet orange gummy from your childhood, but they pack a lot of beauty benefits, too. The orange hearts include hyaluronic acid, vitamin C, vitamin E, and Amla fruit to keep your skin glowing, hydrated, and protected. I'm a big skeptic with skincare gummies and assume a lot of them just give off a placebo effect, but these seriously work. When I take these regularly, my skin is always brighter, clearer, and more even. I'm not one to splurge on everyday items, but these gummies are well worth the splurge.
5. Eat Clean, Play Dirty: Recipes for a Body and Life You Love by the Founders of Sakara Life

Amazon.com, $21, shop now
Living off-campus for the first few months can be an overwhelming mess of failed meal plans, excessive amounts of DoorDash Taco Bell orders (sorry, mom), and lots of scrambled eggs. I ordered this cookbook with the hopes of being transformed into a health food expert, which didn't happen, but I did make a mean cauliflower soup. The cookbook is entirely plant-based and focused on nutrition first, and the recipes are simple enough for a college student who doesn't know what she's doing. Buying the cookbook and making the meals yourself is a lot cheaper than the Sakara meal plan, so it's a great way to step out of your comfort zone and be proud of what you create.
6. Hydroflask

Hydroflask.com, $40, shop now
I'm calling myself out on this one. I used to have a knockoff bkr bottle, and I lost it. Because of that, I'm hesitant to buy a $40 water bottle, but yes, it is in my shopping cart right now. And yes, I'm going to treat myself to it. It might be "basic" but I'm way more likely to drink water if it's out of a cute, lilac bottle that stays icy cold. 
Drinking water is that annoying tip on every wellness guidebook, but it's true. Investing in a high-quality water bottle can make such a difference, especially if you infuse it with some fruit or EmergenC (shoutout to the Her Campus Survival Kits). A reusable water bottle is chic and sustainable, so if you've been looking for validation to buy a Hydroflask, this is it. 
7. Satin Hair Scrunchies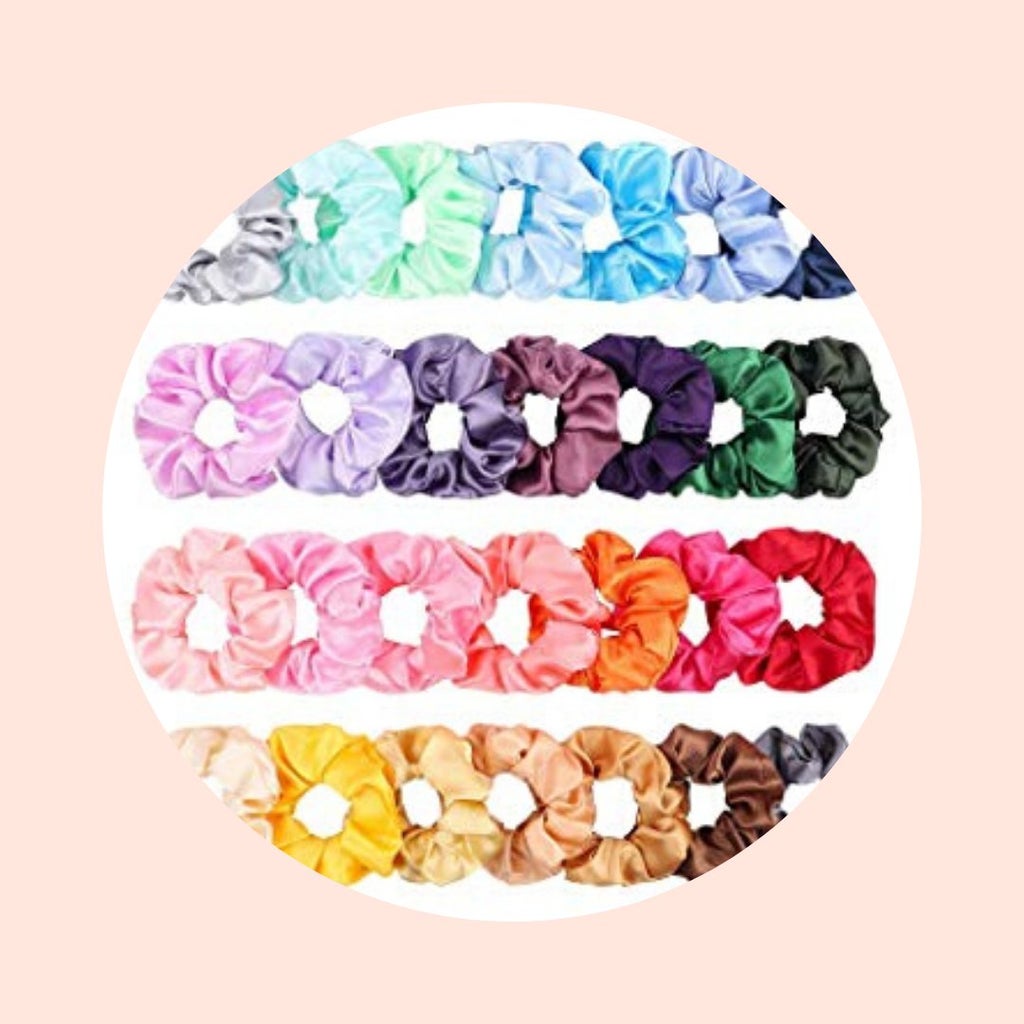 Amazon.com, $11, shop now
There's nothing wrong with scrunchies! They cause way less damage than a typical hair tie and they're super cute. Amazon has a lot of options for satin scrunchies, which is always great for preventing breakage. This isn't really a "splurge," but it's definitely a great treat. 
Adding scrunchies as a wellness tip might seem out of place, but it checks out for me. Scrunchies are less painful than rubber hair ties, so you can sleep in whatever position is best for you. We all need that extra bit of beauty sleep! They also save more time in the morning, since you don't have to worry about your hair looking as "perfect" when you're styling with a scrunchie. This leaves ample time to slowly sip your cup of coffee, perfect your eyeshadow, or whatever other parts of your morning could use a little love. Finally, you can use these chic scrunchies as a form of self-expression, becoming confident in your own personal style.
Wellness in college is a tricky thing, but it can be a luxe treat where you want it to be. If you're looking to indulge in anything, I always think indulging in your own well-being is the best form of self-care out there.