Urban Outfitters Teamed Up with Laura Ashley to Make The Hottest '90s Collab
Urban Outfitters has a new collection up their ~floral~ sleeves and it's insanely gorgeous. The retailer has teamed up with popular UK brand Laura Ashley to create the ultimate '90s collab, and we are here for this.
Laura Ashley has been known as the prim and proper clothing line of the UK, featuring dainty pieces like your typical granny sweaters and flowery midi skirts. However, UO recognized the grunge history Laura Ashley had as a brand back in the '80s and '90s where their feminine pieces were paired with accessories like leather belts and dark corsets. That colorful history alone inspired the two to join forces and create a collection of pieces that splice those '90s grunge and girly vibes together.
Here's the deal: this Laura Ashley x @UrbanOutfitters collab will have all '90s kids drooling https://t.co/zeUQfP6ESL

— POPSUGAR Fashion (@POPSUGARFashion) July 30, 2018
According to Bustle, this UO x Laura Ashley collab features 13 pretty pieces including spaghetti strap dresses, mini dresses, and even some sick floral print flare pants that Harry Styles would be proud of. The line includes matching accessories as well, like some classic mule heels with the same dainty prints on them. Bucket hats, a streetwear staple, also feature sweet flower prints on them, making them a truly unique accessory to pair with any of their '90s ensembles. Lace motifs, white flowers, leaf patterns and soft ruffly textures are spread through this clothing line, which really ups the nostalgia factor of these pieces.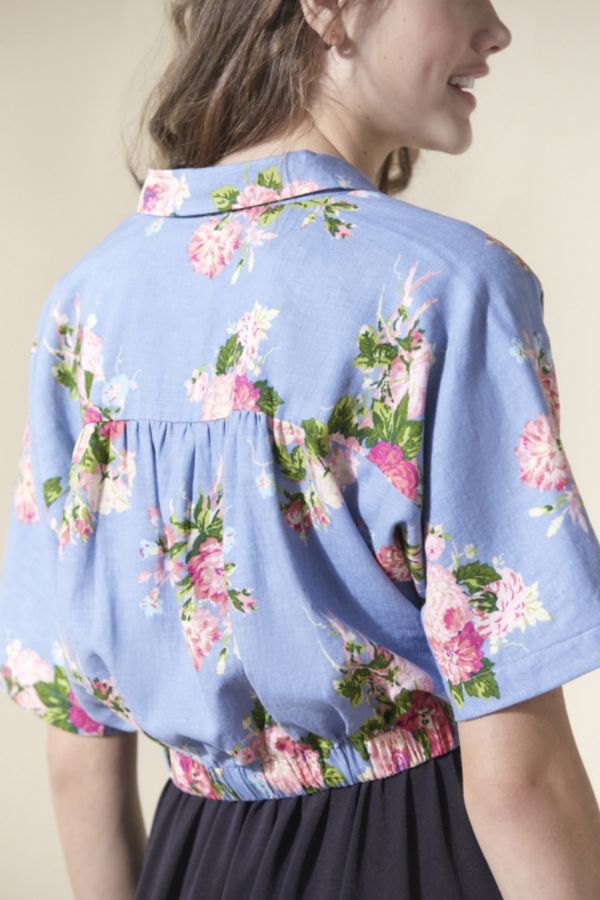 You can find the whole collection on the UO site, with dresses and accessories ranging from $8 to $89.