Need a little fashion inspiration for spring? We caught up with blogger Carly Heitlinger, aka The College Prepster, (and her adorable puppy, Theodore Fitzpatrick!) to see how she's styling her spring wardrobe essentials!  Check out how Carly stays stylish while lounging around in her New York City apartment.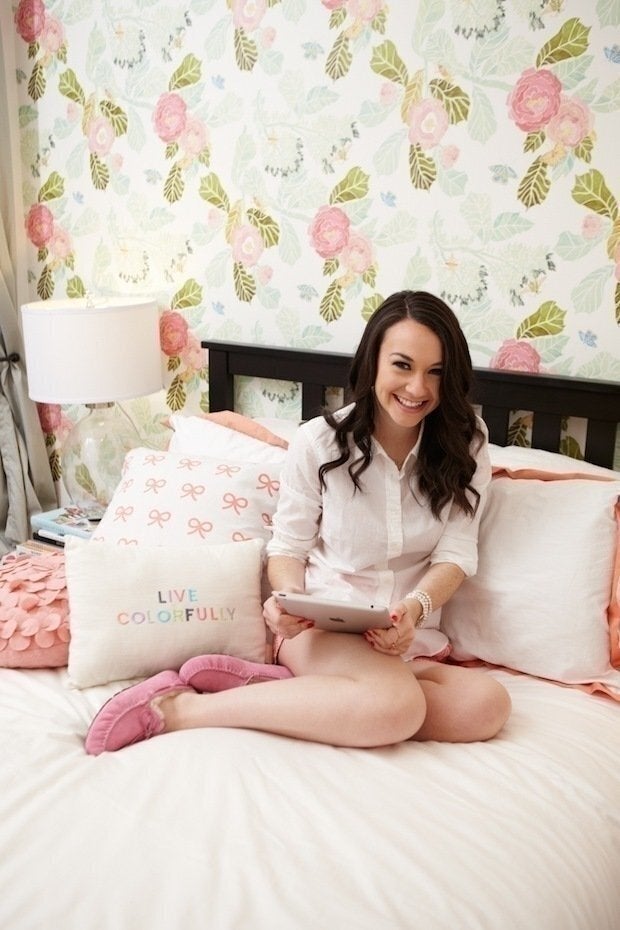 Carly's favorite thing to wear when relaxing at her apartment? "Button-down shirts borrowed from the boys!"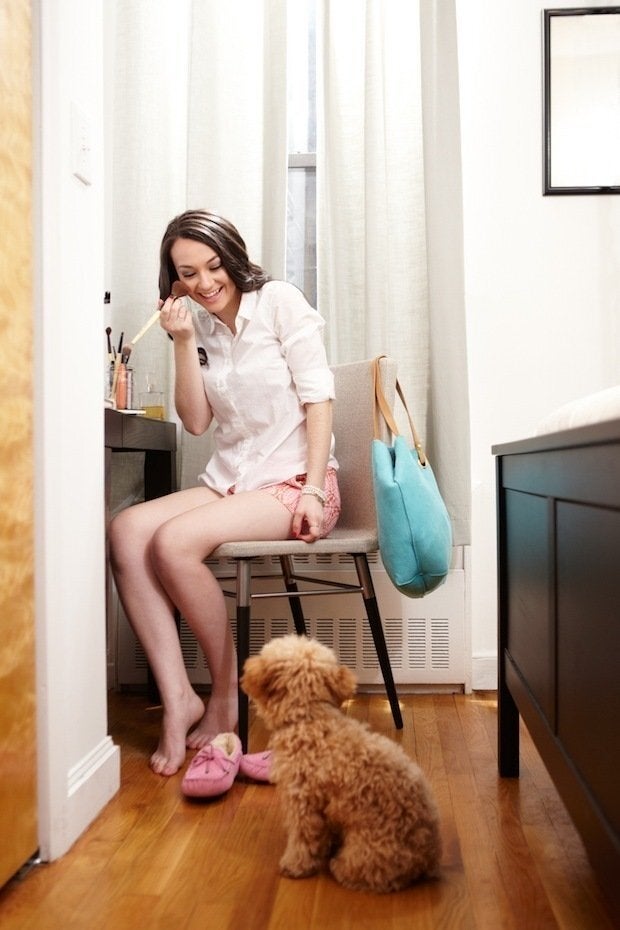 "[My personal style is] tailored, comfortable and classic. I like to wear classic pieces and I always have to be comfortable, but sometimes it's fun to throw in a little trend every now and then!"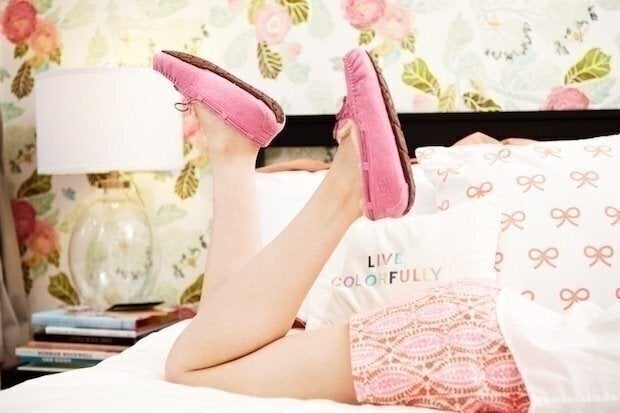 "Sometimes when I'm stressed, wearing a bright color can remind me to have a great attitude!"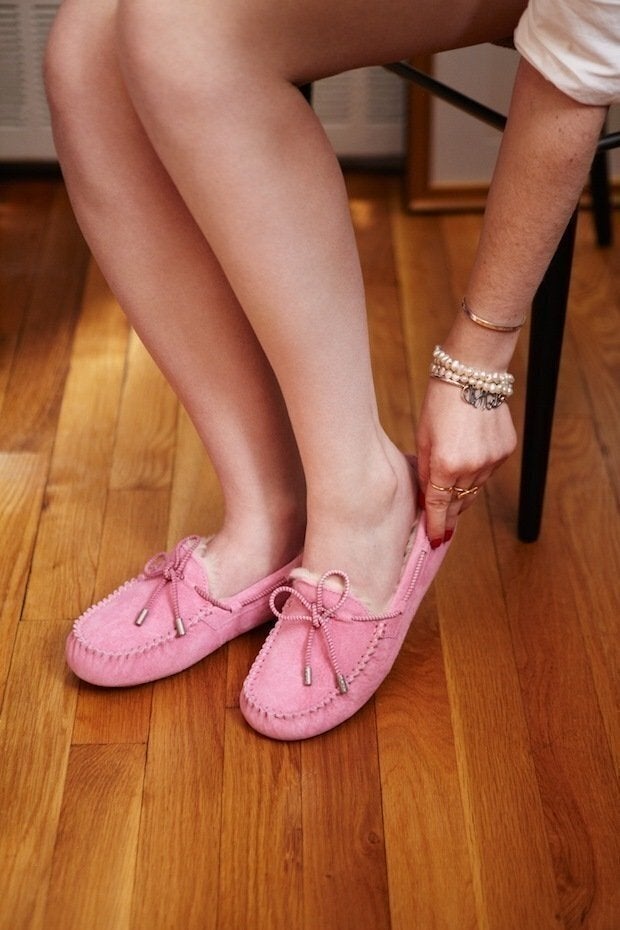 We're obsessed with Carly's Dakota Swirl slippers from UGG! Pick up a pair here.
Photography: Tre Cassetta
Makeup: MADE Makeup Lounge
Hair: Drybar
How do you stay chic while kicking back in the dorms? Let us know in the comments below!