Personal care is just that—personal. Everyone makes their own decisions on what brand of shampoo to use or scent of body wash they want to use. And shaving is no different. Whether you shave once a day or once a month, shaving should be a positive experience. I recently tried the razors from joy—a brand exclusive to Walmart—and wow I am obsessed. 
Let's chat about the packaging. Each of the products come in their dedicated colored boxes with simple, easy to read names. Choosing between the pink and teal razors, I opted for the pink one because it matched my shower caddy but both colors are adorable.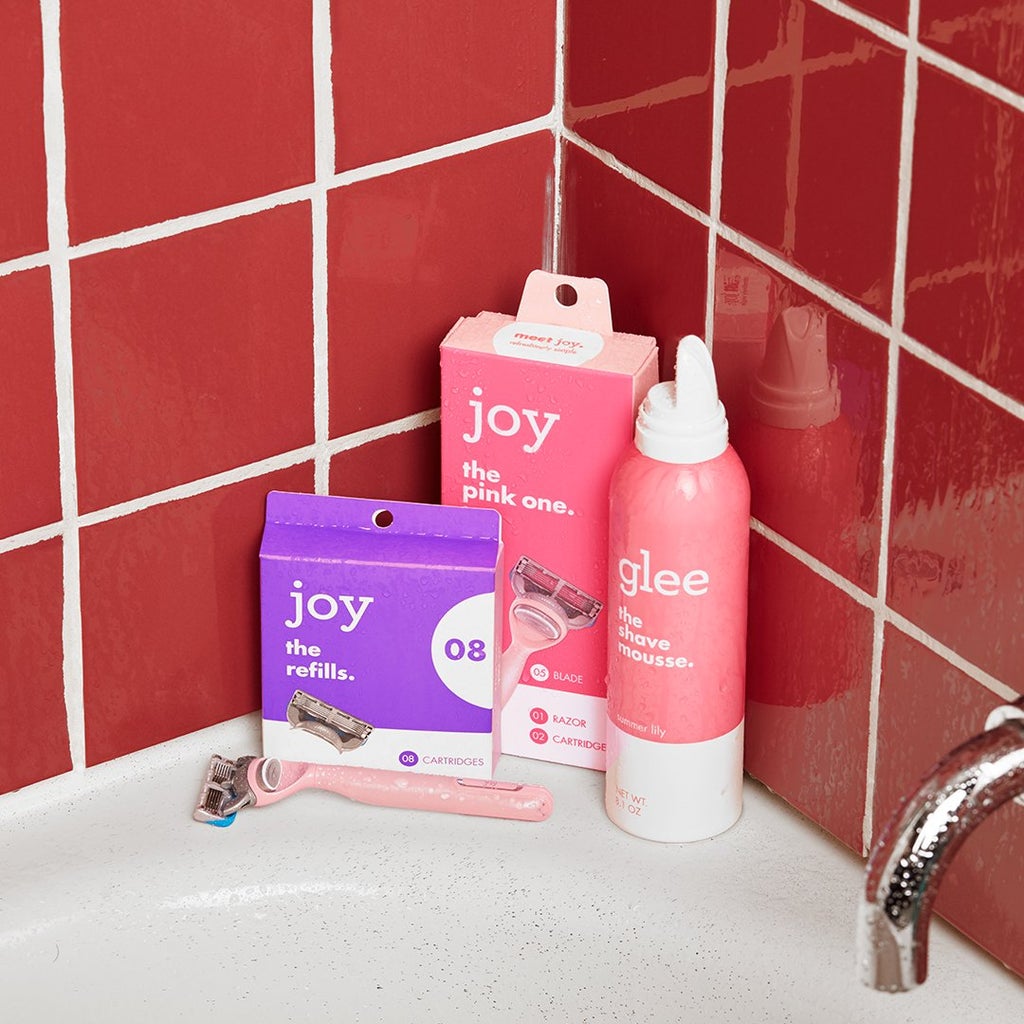 I also opted for the glee Shave Gel in the scent cucumber aloe. LADIES. This stuff smells so fresh and clean, it made my shaving experience even better. 
Now, onto the most important part: the actual razor itself is great. I. Am. Obsessed. The non-slip grip handle makes this razor so easy to hold I'm confident that I won't ever drop it. We NEED to talk about the five blades on the head of this razor. According to shaving science, using a razor with five blades can help give you a comfortable shave and I am here to say I fully agree. The blade, combined with the lubrastrip, allowed the razor to glide up and down my legs with such ease. In just a minute I was finished.
Overall, this razor gave me an extremely close shave, left my skin feeling soft and is extremely affordable. Basically it's a win-win-win.