To be frank, I would not describe myself as a stylish person, even before quarantine. I don't really subscribe to the belief that "beauty is pain," but rather make it a point to wear clothes my body feels comfortable in. Most days, I try to drown my figure in baggy, loose-fitting clothing. I am attracted to three different clothing aesthetics: grunge, e-girl, and cottagecore, but I don't predominately dress in any of these styles. I would love to give these styles a try, but I do have my reservations due to my fears of feeling inauthentic, being objectified, or perhaps even sexualized by others by participating in particular clothing conventions of these styles. 
Traditionally, I guess you would say I have an hourglass figure, meaning I'm a little bit curvy, mostly up top. Real talk: my breasts are large for my frame, so I look "booby" in many articles of clothing, including t-shirts and sweatshirts. Whenever I search how to dress for my body type, I am bombarded by advice to "accentuate my curves," "flaunt my bust," and "wear tight, body-hugging clothing." Sounds more suffocating than sexy. Nowadays, I live in sweatpants, sweaters, baggy t-shirts, funky socks, and the occasional color-blocked barrettes, and these clothes make me feel comfortable at home. 
But, what am I going to wear after quarantine when I'm out in public (safely, of course) among the eyes of peering strangers? I would love to express myself through clothing, but what will others think of my body? 
I know it would be better for my mental health to not give a damn what others think of me, but I still do. I have been on a long journey of building up my self-esteem for many years, and every day my sense of self-esteem fluctuates — which was reflected by the clothes I wore in my teenage years.
According to a research article by Catherine M. Daters, "as an adolescent builds self-identity, self-esteem and use of clothing to affect its enhancement become important aspects of his/her development." With this in mind, I now understand that trying to fit into a specific style was so important to me when I was growing up because it was an attempt to discover who I was through clothing and I guess, even an opportunity to display my identity to others to observe and judge. Let's get into what I have observed as an admirer of the distinct styles I am interested in.
Grunge
The vibe 
Let me break it down for you. I lived in flannels and black ripped jeans during my last two years of high school. I didn't really give a hoot how I looked — or that's what I wanted people to think. I didn't care about fitting in with the "cool kids," in terms of fashion. My hair was tangled and long and as for my makeup, I made sure I had pale skin, thick, black mascara, and messy eyeliner. At the time, I think my grunge style icon was Violet Harmon, the protagonist of American Horror Story Season 1. I had long, dirty blonde hair that I would use to cover half of my face like Violet did in AHS.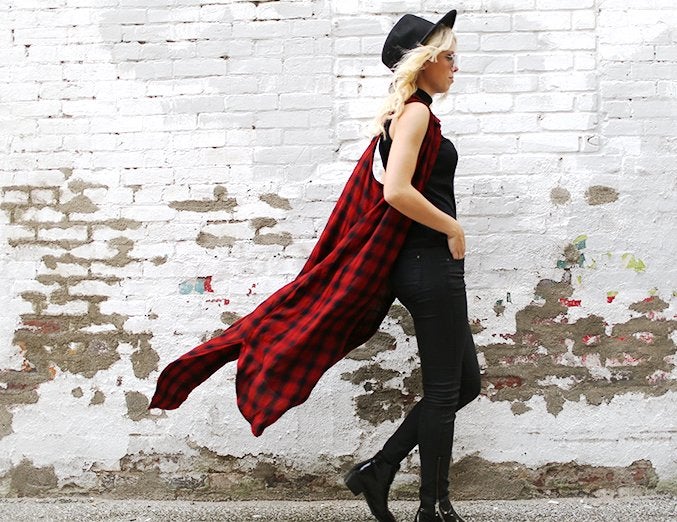 The look 
My wardrobe was comprised mainly of dark colors, like wine red, black, navy, dark gray and emerald green. My goal was to be comfortable, and boy, I was not with all of those layers on in my non-air-conditioned high school! I would wear a plain, dark t-shirt, flannel, and black leather jacket almost every day in the winter. As for shoes and accessories, big, scuffed-up combat boots or beat-up high-top Converse, and lots of funky, mismatched earrings, rings, and chokers were my go-tos. I mean, accessories can really elevate a look! 
I liked to dress up tough and messy, but I was studious, quiet and shy. I think I dressed this way to mask how sensitive, vulnerable, and depressed I was. I was the queen of angsty 3 a.m. crying and poetry sessions. I tried to put on a tough face because I was hurting inside. I also gravitated towards this style because the clothes hid my curves, which I was self-conscious of at a young age due to the invasive stares from older men I frequently got out in public. 
My thoughts 
After years of therapy, medication,and coping skills, I am glad to say I am in a much better mental state than I was as an adolescent. Although I have developed out of my angsty teens, I do miss the carefree, cozy grunge style of my younger days.
E-girl
The vibe 
This next style needs a bit more context before I go into the type of clothes that appeal to me. After talking with a friend who was into emo and scene fashion, I now understand that the "e-girl" style is sort of the new version of emo and scene. E-girl is short for "electronic girl" and is an alternative, feminine aesthetic.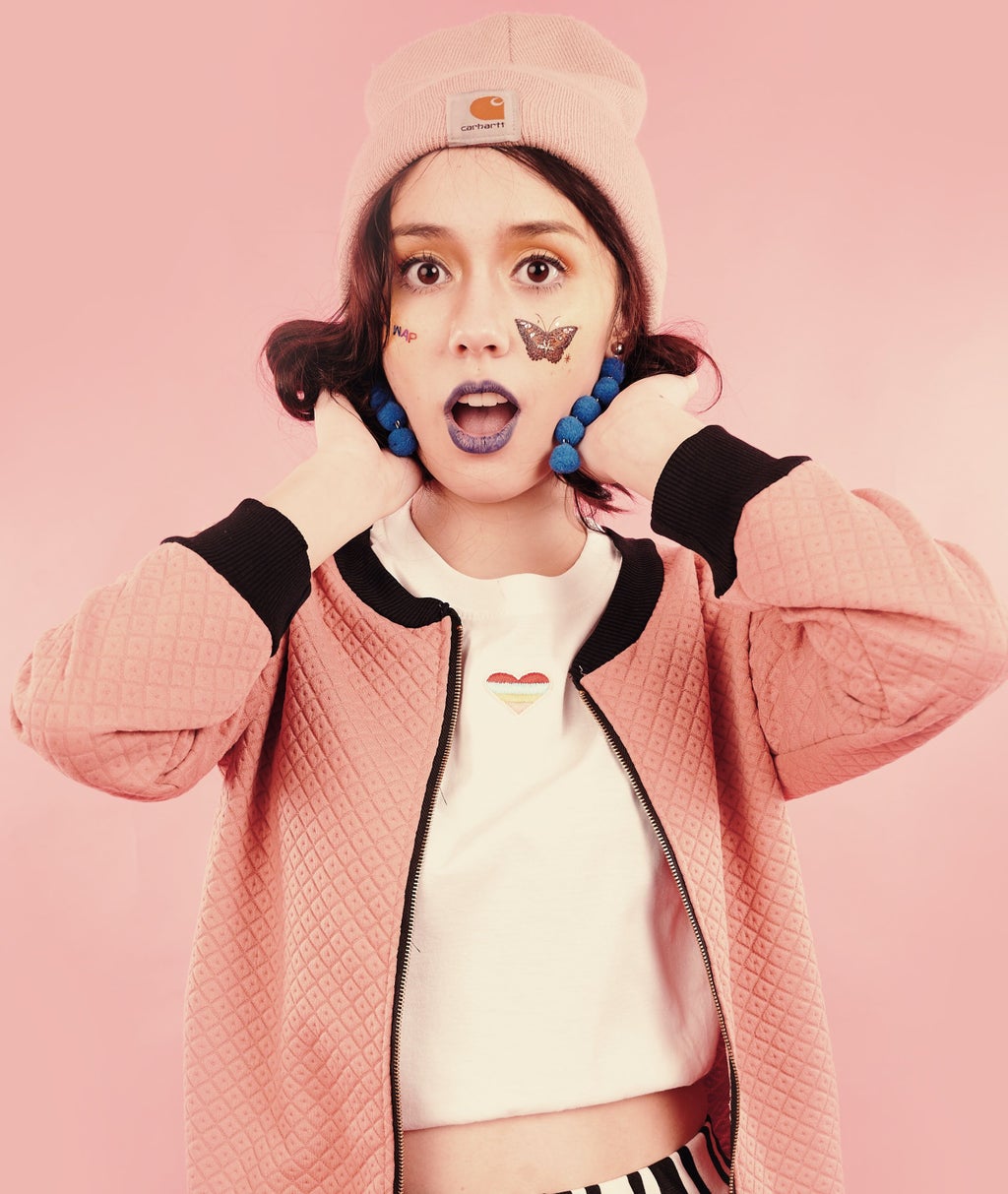 The look 
From my understanding, an e-girl is simultaneously sexy and nerdy at the same. For example, she may dress in a tight-fitting t-shirt with an anime character on it, with a short plaid skirt, fishnets, and smoldering, temptress makeup. The staples of the e-girl closet take inspiration from many styles, such as grunge, scene, emo and goth, so think layers, long sleeves, baggy shirts, band tees, black and white striped turtlenecks, plaid skirts, cropped tank tops, checkered or black cargo pants and corset tops. The color palette isn't too restrictive, as many e-girls add a pop of color to their outfits through accessories, playful, heavy-blushed makeup, and/or pink-dyed hair. There are a variety of popular patterns in this style such as stripes, flames, bones, plaid, moons and stars, and checkers. Finally, e-girls utilize belts, chains, wigs, beanies, chokers and silver jewelry to accessorize.
My thoughts
As for the sexy side of this style, I am a bit more apprehensive to jump on board and dress provocatively while out in public, and for valid reasons. For instance, I have been catcalled multiple times in the past when wearing tight-fitting clothes, so I have a negative association between figure-hugging clothes and unwanted attention. 
Do I want to dress like a "sexy goth girlfriend"? Yes, yes I do, but I don't want to be objectified or fetishized. My personal appeal to this style is the dark colors, layers, striped turtlenecks, corsets, lace, big shoes to stomp around in, chains and chokers, plaid mini skirts and fishnets, puffy pants with lots of pockets, and cute, colorful hair. Basically, I like the clothes. What isn't appealing about this style is how I believe men will react to my clothes and objectify me. I believe my apprehension to adopting this style on a daily basis centers on this fear of becoming objectified by revealing a good amount of skin, especially my thighs and legs in mini-skirts and breasts in cut-outs and sheer fabric.
So, how do I rock the e-girl trend while not feeling like an object of the poisonous male gaze? Well, I don't have a complete answer yet, but here's hoping change is on the way — anyone should be able to rock the e-girl trend without feeling fetishized.
Cottagecore
The vibe 
Finally, let me introduce you to the whimsical, magical, idyllic world of the cottagecore style. Cottagecore is a new rising style that is centered on sustainability and harmony with the natural world. Think ivy-covered cottages in the woods with caring, artistic, independent ladies inside baking pies, reading yellow-paged books, and knitting sweaters for cold woodland creatures.
At its core, it is a wholesome form of self-soothing escapism into a simpler time with abundant natural comforts. In the words of Isabel Slone, author of the New York Times article "Escape Into Cottagecore, Calming Ethos for Our Febrile Moment," "cottagecore offers a vision of domestic bliss without servitude in the traditional binary framework." So, not only does cottagecore provide people with an escape from current societal pressures, but also the oppression of gender norms and the patriarchy.
According to Aesthetics Wiki, "many cottagecore outfits are impractical for the farming and gardening work that the aesthetic revolves around." And that's what I love. It's a fantasy, and as an escapist by nature, I'm down to dress like I care for cute farm animals and make my own jam from fruit from my garden.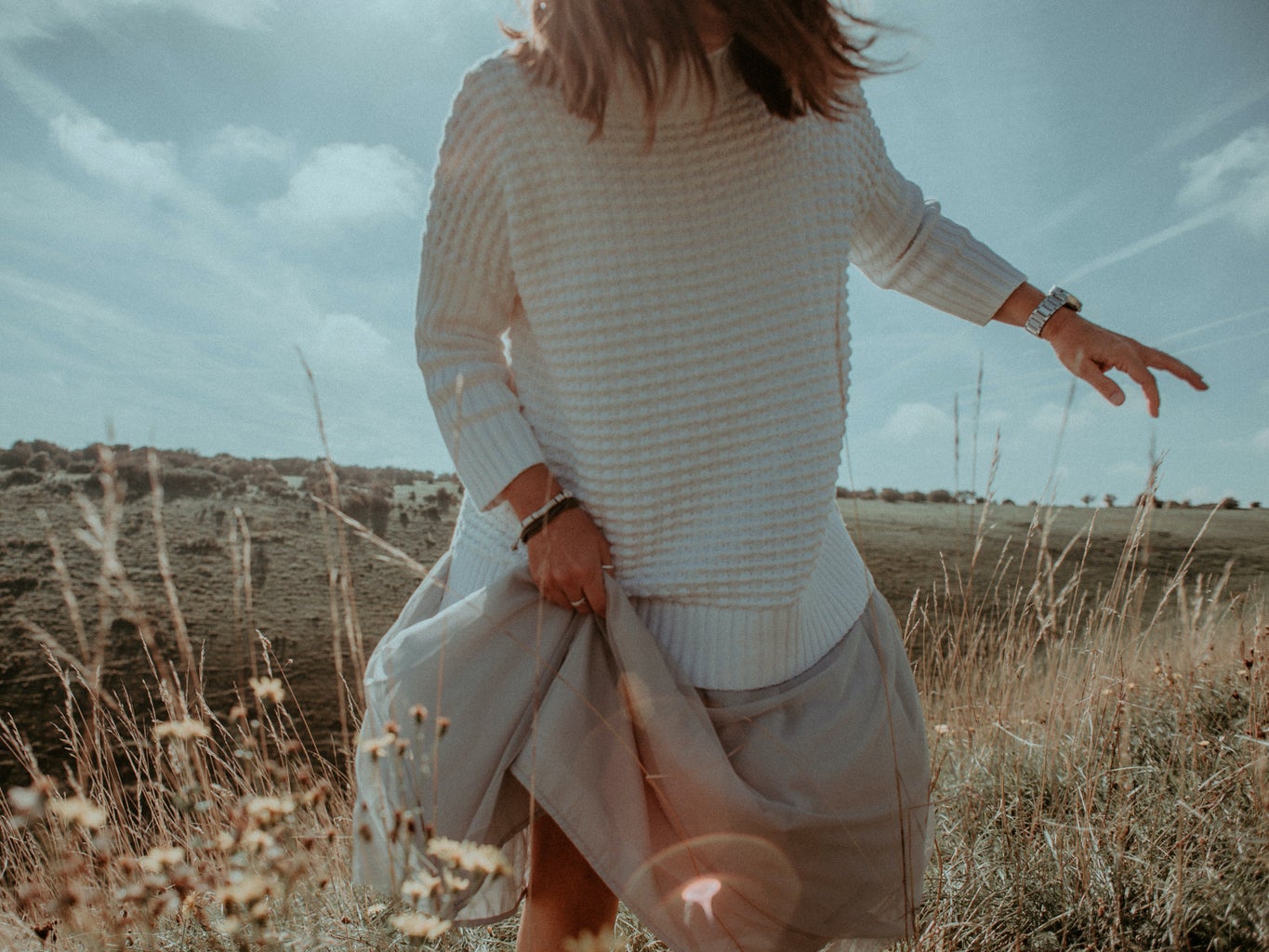 The look
Oh, to be a little mouse in a cottage baking bread and listening to the rain — it would be heavenly, although unrealistic. So, to capture this vibe in a more tangible way, cottagecore involves lots of loose-fitting and feminine silhouettes, thrifted, layered clothing, earth-tone and faded colors, patterns such as stripes, paisley, faded floral, and gingham, handmade accessories, lace, and embroidered plants, animals, and insects.
Most cottagecore pieces of clothing are conventionally feminine. However, that's not my usual style — I don't like wearing flowing skirts or dresses. I like to add a bit of masculinity in how I dress, as well as a bit of sharpness to my looks by incorporating dark colors, rough materials, or more masculine silhouettes. So my interest in this cottagecore style is more focused on its activities and ideas, such as baking rustic dishes, foraging, feminism, and pro-LGBTQIA+ rights, rather than the physical clothing aesthetic. 
For instance, the hobbies or activities one exercises in this lifestyle such as gardening, reading, crafting, writing poetry, catching bugs, flower-pressing and penning hand-written letters appeal to my need for introspection, creativity, and exploration in nature. The common cottagecore imagery of fairies, mushrooms, tea, cottages, greenery, open fields and forests also calls to my desire to live a simple, mystical life.
My thoughts  
As for the ideals of the progressive-leaning members of this community, they are centered on feminist and pro-LGBTQIA+ issues and specifically focus on the refusal to participate in heteronormative gender roles. In fact, this community is especially popular among lesbian and bisexual women, and as a bisexual woman, I am glad my community is represented, supported, and loved by this awesome style!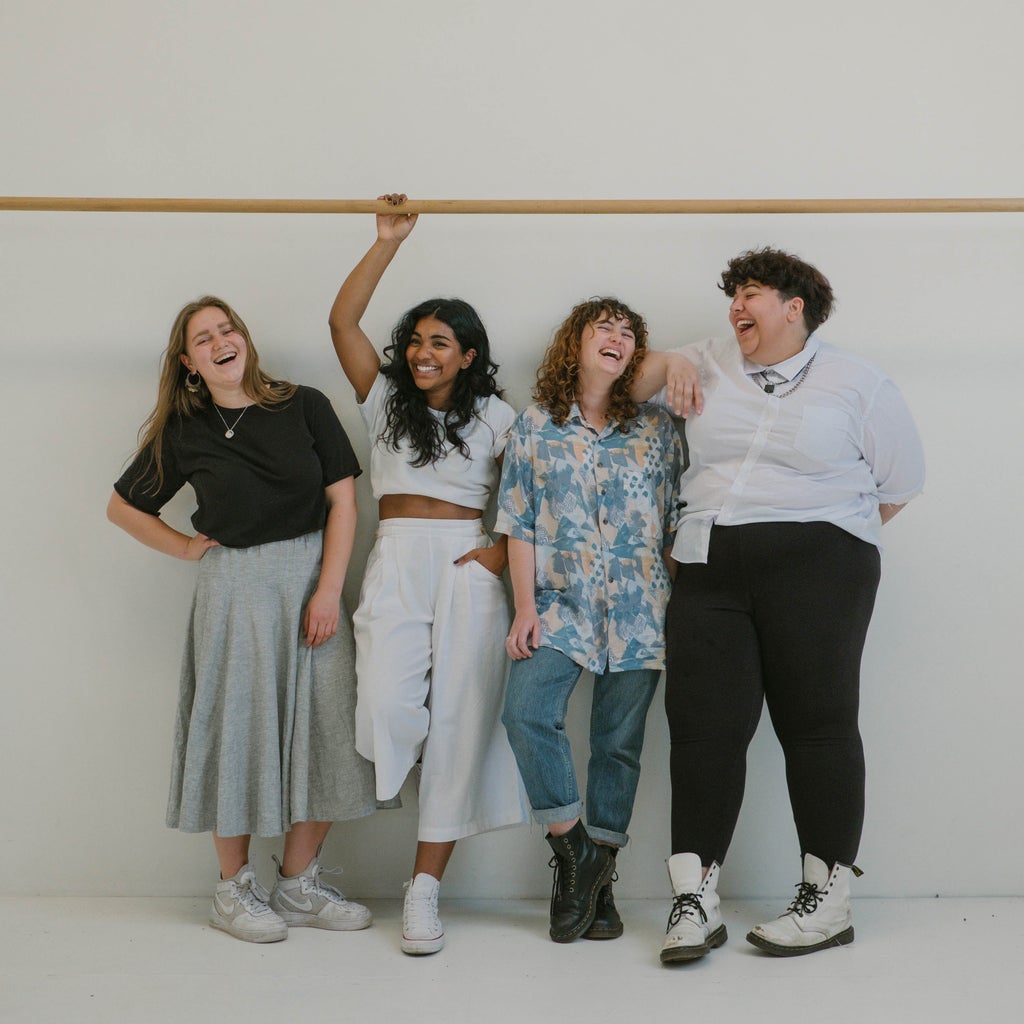 Now, as a 23-year-old woman, I know that I don't need to outwardly share my identity or personality and am free to express myself as little or as much as I want to in a variety of ways such as through writing, art and style.
If I had one piece of advice for those who struggle with defining their style, I would say that personal style is transient because we are always changing, so wear what you love and go with the ebb and flow of your ever-changing being. Also, don't be afraid to experiment with clothes as a form of self-expression to find your style, and remember to do what makes you happy.