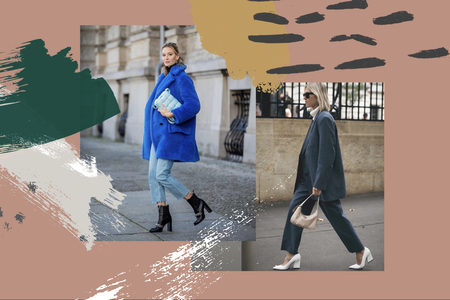 @mandybork & @lindatol_ via Instagram; edit: Celina Aquino
How to Build Your Perfect Wardrobe, Based on Your Lifestyle
Do you ever just people-watch and wonder what each of their closet look like? With different daily routines and activities, your wardrobe is bound to be the complete opposite of the next person's closet staples. And that's the beauty of it! Everyone has their own unique foundation of style pieces.
Your typical college student will probably live in comfy, baggy sweatpants and sneakers (literally same, TBH), and loungewear tends to be more popular among college kids. Personally speaking, there's nothing else I love more than wearing grey sweats and university crewneck with my beloved Adidas Stan Smiths. On the other hand, someone with a 9-5 job would tend to have more blazers, pencil skirts, and pumps. They're in a professional work environment for most of the day, so looking presentable is a must.
If you're figuring out the best 'fit for you, then you're in for a treat. Here's your mini-guide to creating your perfect wardrobe based on your lifestyle.
Four different styles. Four different wardrobes. Four starter packs on how to achieve each one. Whether you're a busy bee on the running to take over a firm or an everyday boss on the go, collecting your go-to pieces has never been easier.
The Her Campus National Editors write about products we love and think you'll love too. Her Campus has affiliate partnerships, so we get a share of the revenue from your purchase.