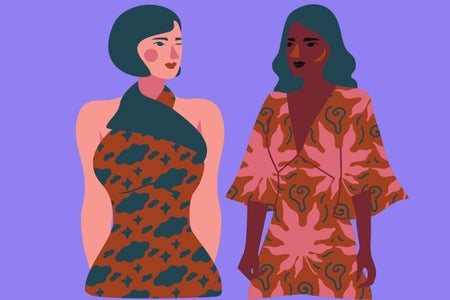 Original Illustration for Her Campus Media
The 5 Best Stores for Summer Loungewear That Won't Make You Sweat
After what has felt like a painfully long year, summer is here and I am finally ready to get out there and enjoy the hot weather— except I'm still self-isolating. And if you're anything like me, you probably don't have the funds to invest in an AC unit, but enough to spare on some new clothes to wear (despite not going anywhere). So, say it with me now: time to spend all the money on summer loungewear!
If you're with me on this, here are the five best stores where you can stock up on summer loungewear to ensure a cool and comfortable season indoors.
So, what will you be lounging in this summer?
Just a heads up — this article may contain affiliate links. While a purchase through affiliate links doesn't impact the price you pay, Her Campus Media may receive a small commission. All products' prices and availability are accurate as of publication.