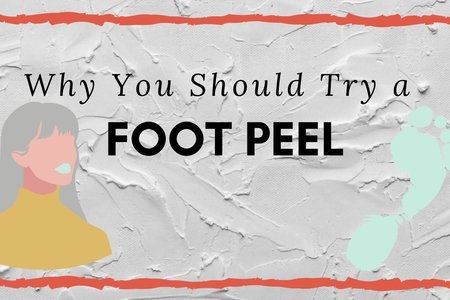 Why You Should Try a Foot Peel
I'm sure by this point in your life, you've noticed several advertisements from the beauty subscription box called FabFitFun. This service provides a series of 4 [absolutely adorable] seasonal boxes filled to the brim with goodies valued over $200. Wanna hear the best part? You get each box for $49.99 + shipping and handling. It's one of the best deals out there and I can't articulate enough how amazing FabFitFun truly is. However, that's not what this article is raving about!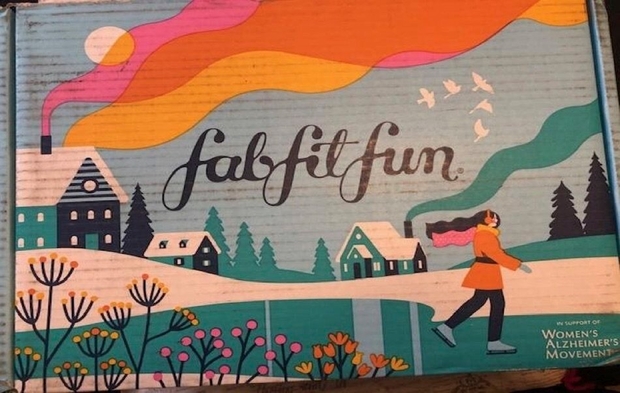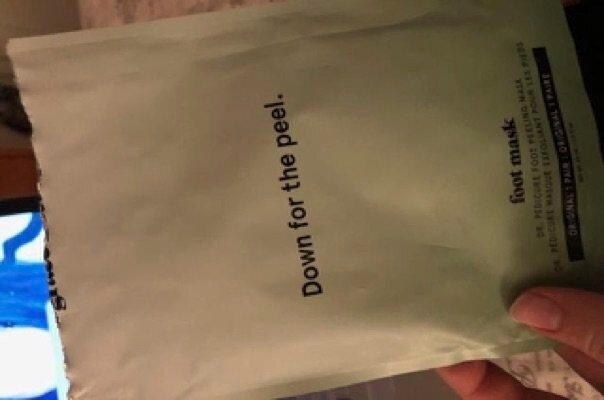 Hannah Shively
The very first box I ever ordered was the winter 2020 box (pictured above). Not only did it depict the cutest scene of ice skating in winter, but it contained some of the coolest products I've ever seen. One of these items was the Grace & Stella foot mask. I had never heard of a foot mask before, but I was instantly intrigued and decided to do some research on the product. 
Similar to face masks, foot masks are a beauty product intended to be rubbed on the feet for a certain period of time. The masks help detox the body and remove impurities, leaving behind overall softer, brighter, and less smelly feet. However, the main difference between a foot mask and foot peeling mask is the following: foot peeling masks cause your skin to peel. While some foot masks simply require application and then a rinse, many are foot peels that contain a chemical which creates a peeling reaction. These products help smooth and moisturize your feet, but they also shed off all the old and calloused skin on your soles.
*Caveat: pictures of feet and dry skin are found below. If this grosses you out, consider skipping the pictures!
On weekend nights, I typically pamper myself somehow. (My favorite way to unwind is doing a face mask, taking a bubble bath, and drinking a glass of rosé.) In order to utilize this product correctly, I followed the instructions found inside the package:
1) Soak your feet in warm water for 10 mins, and pat dry. 
2) Place your feet inside the Dr. Pedicure Foot Mask. 
3) Secure the booties around each ankle using the enclosed adhesive tape to keep the product from spilling out. 
4) Place a pair of socks on over the plastic booties and remain seated. The added heat helps speed up the process.
5) Keep the booties on for one hour. After 1 hour, remove booties and wash your feet with soap and water. 
6) Dead skin cells will begin to exfoliate from 6-10 days after treatment. Please read complete instructions pamphlet prior to use for best results.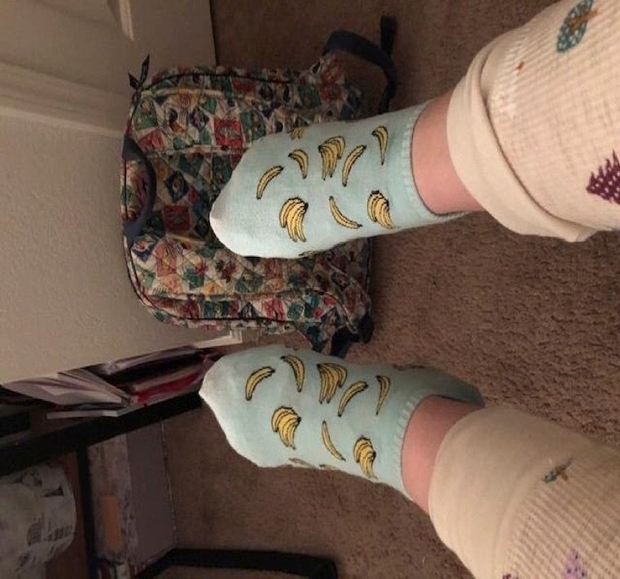 Hannah Shively
I carefully slid my feet into the plastic foot mask booties, taped them around so none of the product could spill out, and secured them with a pair of footies. And then comes the worst part: the waiting. You're supposed to leave the masks on for an hour. Because they are on your feet, it's incredibly hard to move around, so I'd suggest not trying to walk during the hour. Read a book, do some homework, and or/ watch an episode of your favorite show in the interim! Once the hour was up, I took the socks and booties off to thoroughly rinse my feet with soap and water. It is recommended that you soak your feet in soap and warm water every subsequent night for 10 minutes.
Every comment I read on the internet said most people's feet began to peel within 6-8 days. This variety in range depends on a multitude of factors, ranging from accuracy of following directions to each individual mask's ingredients to each individual person's biology. It took my feet 9 days to start, and boy did it progress quick. I began to see flakes of dead skin cells on my bedroom carpet, and before I knew it, the edges of my soles were hardcore peeling off!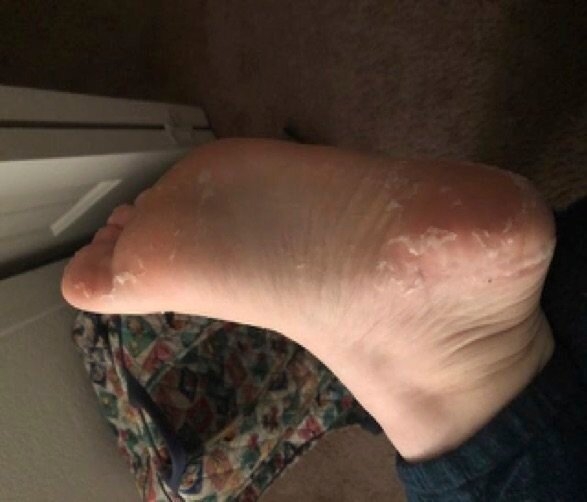 Hannah Shively
For the next week, I made sure I wore socks 24/7 minus the 10 minutes I spent in the shower. Five days after the pictures above, the peeling reduced significantly and moved on towards the outer edges of my feet. All the old skin from my soles was completely gone, leaving behind a super bright and smooth foot. 
Seven days after that, both feet completely peeled off. My feet had never looked and felt so smooth and moisturized in my entire life! I decided to paint my nails and do another face mask to commemorate the completion of this process.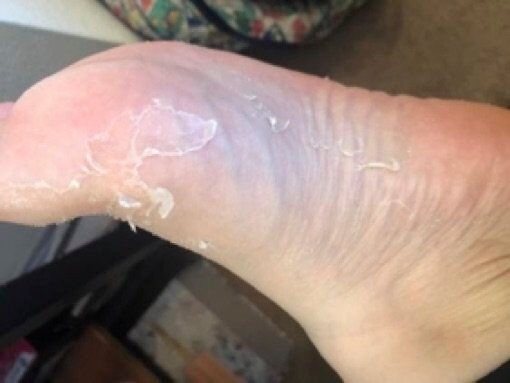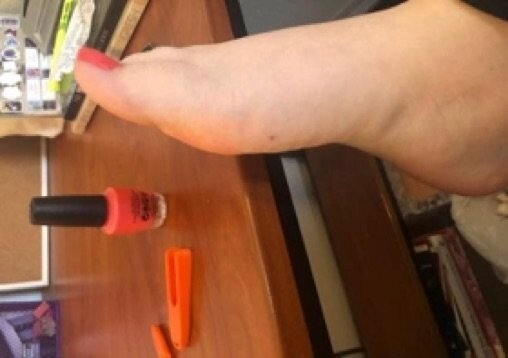 Hannah Shively
In conclusion, here are just a couple points of advice from my personal experience:
Don't forget to rinse your feet in warm, soapy water once a day after applying the mask! On days that I took a shower, I just counted my shower time as rinsing.
Wear socks all day every day during this - you don't want to leave behind little pieces of dry skin everywhere you go for 3 weeks. 
From start to finish, the peeling process took 21 days to complete. I did the mask on February 8th and my feet finished peeling on February 29th. I'm glad I did this in the winter when people don't typically see my feet because I have fuzzy socks and boots on. Because of the timeline, make sure to take into consideration what season it is and what events you'll have going on before embarking upon this adventure! 
Thanks for reading, and sorry for having potentially grossed some people out! Ultimately, I enjoyed trying a foot peeling mask for the first time and would recommend every person try this at some point in their lives. You (and your feet) will not regret it!