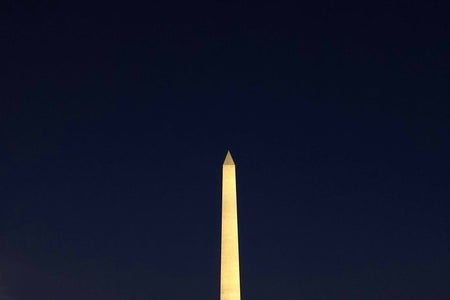 The Non-American's Guide to Washington DC
As a non-American, I never thought much of DC. Aside from knowing that it's the center of the United States government, it wasn't really on my list of places to travel. While attending a conference this past week in the US, I was able to spend a couple of days in Washington DC. Due to time constraints, I tried to fit as many activities and see as much as I could within the span of two days. Here are some of my recommendations if ever you find yourself in the United States' capital. 
1.

Monuments of the National Mall

If you're coming to DC, you'll definitely wind up coming to the National Mall. Despite what the name suggests, this is not a shopping center. Rather, it is a national park that is home to DC's most iconic monuments and establishments such as the famous Washington Memorial, found in the center, and the Lincoln Memorial on the west end of the Mall. My personal favorite memorial was the Martin Luther King Jr. Memorial, which had so much detail and meaning right up to the site location. There are also memorials in place to commemorate different wars where Americans served along with other nations such as the First and Second World War, The Korean War, and the Vietnam War. Joining a tour, such as the pay-your-own-price tour I joined with DC by Foot, is a great way to get some historical context on the monuments as you see them. Bonus tip: the monuments can look even better at night!

2.

Visit (Some) Government Structures

It might seem strange or boring at first but I encourage you to at least spend a few minutes in some of the government structures by the National Mall that allows visitors. While tours inside the white house are free of charge, applications must be submitted months in advance. If you're not able to get a ticket, visiting the United States Capitol building for a free tour is also a great option. I also really enjoyed going to the Library of Congress, one of the biggest libraries in the world, which had breathtaking architecture and interiors. Tours and a small range of exhibits are also available in the library throughout the year.

3.

Explore History Through the Smithsonian

Surrounding the National Mall is a plethora of Smithsonian museums of all different kinds such as the National Museum of Natural History, National Museum of American History, National Museum of the American Indian, and the National Air and Space Museum. My personal favorite museum was the National Museum of African American History, which I absolutely recommend going to (and revisiting if you have more time) as there's so much to see and learn from in this one location.  

If you get tired of all the history or need a break in between museums, visit one of the art museums in the area. The National Gallery of Art holds several paintings and sculptures from world renowned historical artists such as Leonardo Da Vinci, Raphael and Claude Monet. The East Building of the National Gallery of Art contains more art from painters such as Pablo Picasso, Georgia O'Keefe and Jackson Pollock. If you're a fan of contemporary art, head over to the Hirshhorn Museum to see exhibits such as Pat Steir's Color Wheel. The National Portrait Gallery is also worth a visit, especially if you're wanting to see the famous Barack Obama and Michelle Obama Presidential Portraits by Kehinde Wiley and Amy Sherald, respectively. 

If you're in need of retail therapy and some time away from the traditional museums, make your way across the bridge to Georgetown. Here, you'll find streets crawling with restaurants, shops and small boutiques. The popular Georgetown Cupcakes, made popular by the TLC reality show DC Cupcakes, is located here and can have lines around the block. If you're not patient enough, there are other great dessert options such as Baked & Wired. On warmer days, you can also find your way over to the waterfront and enjoy the peaceful scenery. For fans of the 1973 film The Exorcist, you can also find the steps that Father Damien Karras falls from; it's even recognized as an official tourist spot by DC. 
Looking back, I actually really enjoyed and appreciated going to Washington, DC. It's a great spot to visit especially for history fanatics. Even greater, all national attractions such as the museums and parks are completely free to visit and tour! If you're able, definitely try to come during the cherry blossom season for a more picturesque stay. Nevertheless, it's been a treat going around and learning more about the American history and culture in the capital. 
All photos are courtesy of Dianne Victor