If there's anything I love and can't wait to do more of in my life, it's travelling! I love exploring and adventuring through new places, so travelling is the perfect source for that. I have been a travel bug since I was little and have added many places to my life-long travel bucket list. Below I will share with you a few on my list and why they're there. 
1. paris, france
First up: Paris! This might seem a little mainstream, because it is. However, I believe it has to be on the list. The main reason: to see the Eiffel Tower in person! It looks so magical in pictures and videos I've seen on the internet and seeing it in person would be an amazing experience.
There are a few other places in Paris that I would definitely want to check off my list while I am there, namely the Louvre, Cathédral Notre-Dame, and the Arc de Triomphe.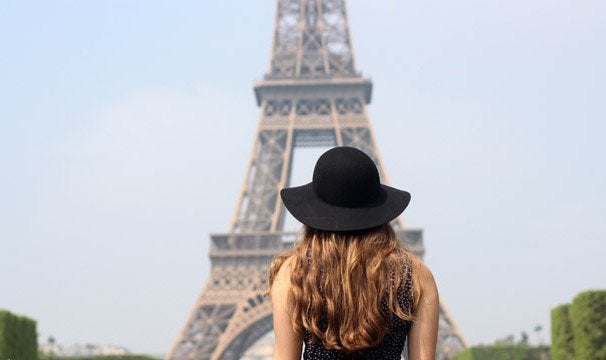 2. italy
The next place that makes my bucket list is Italy! I have not named only one specific city in Italy because quite frankly, I would realistically like to visit Rome, Venice, Florence, and Milan. There are iconic places to visit in each of these cities. Being able to stay in and explore these places purely for their beauty would be a dream come true for me.
What's something else I definitely have to do while I'm in Italy? Enjoy some of their amazing cuisines of course! Anything from drinking coffee and having a croissant for breakfast at a little shop, to following it up with pizza and pasta for lunch and dinner.
3. tokyo, japan
Visiting Tokyo would be more than an experience. A trip like this would be exactly what I'm looking for in the realm of exploring and encountering new things. This city has so much to offer it's hard to pinpoint exactly what I would want to do when I visit. From the research I have done, I know I would want to visit from late March to mid April so I can experience the beautiful scene of cherry blossoms in Japan.
One of the most amazing things about a trip like this would be the opportunity to learn and immerse myself into the culture and traditions of a new place.
4. cairo, egypt
Next up on my shortened list of places I want to visit in my lifetime is Cairo in Egypt. This is another place that I want to visit to experience the sheer beauty. Having the opportunity to indulge myself into the experiences Egypt has to offer would be an extraordinary journey. Honestly, seeing a pyramid in real life with my own eyes would be enough to make my whole trip!
5. greece
Last on this list, but definitely not least, is Greece! This is number one on my entire travel bucket list as of right now. Once again, I haven't listed a specific city because I know I'd like to visit more than one, namely Athens and Santorini.
I want to visit Athens specifically because it is the capital, and to have the opportunity to explore the beautiful city views and immerse myself in their culture would be a dream come true.
I know I want to visit Santorini for the stunning views and magnificent waters. Sitting by the water with water in my view and a glass of wine in hand for a whole week is my dream for this destination.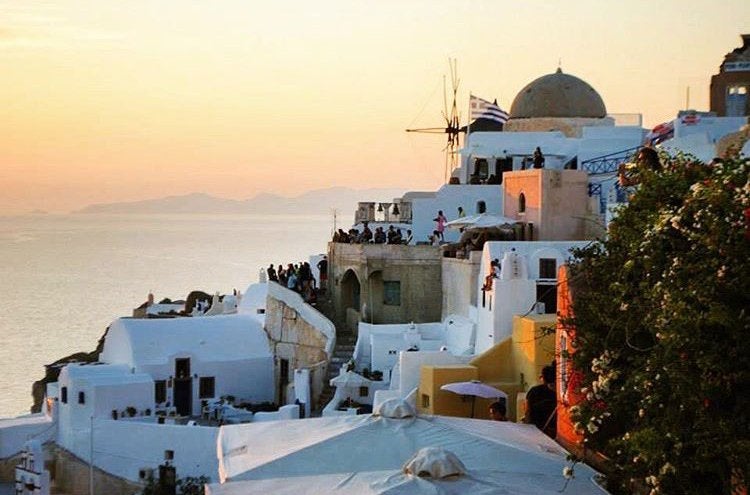 That's all for today! If you're interested in travelling, maybe one of these places has piqued your interest and possibly made it onto your travel bucket list. The coolest thing about travelling in my opinion is just the pure opportunity to learn and experience new things. You get to see a new place, eat new food, walk down cool roads, and so much more!
Thanks for reading and stay happy everyone!