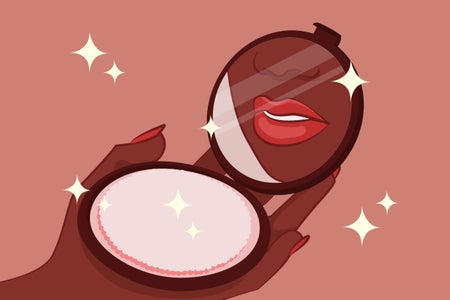 Adebusola Abujade / Her Campus Media
Most Influential Black Women of our Generation
We learn so many things about our history every day. February is Black History month, and this month we take the time to appreciate those who made our society the way it is today. From historians to inventors, each day I always get inspired by the many people who changed the world.
As a young African-Canadian, reading about black women who made history gives me the motivation to work hard to achieve my goals. The five women I am about writing about have made an incredible contribution to my generation and have encouraged young black women to be different.
Mariya is a chef de cuisine at Kikko at a Michelin star Japanese restaurant in Chicago. In September, she became the first black woman to be awarded a Michelin star in the Michelin Guide's 93 year history. The Ohio native became interested in food from a young age and began by cooking soul food and Midwestern foods like mashed potatoes, fried chicken and casseroles. She did an interview with Michelin Guide and she stated that being the only Black woman is mind-blowing. She felt that being presented with such a high achievement is incredible. 

I believe that this woman is inspirational because cooking was her hobby but it made her into something more. She worked so hard to the point that other people in her race achieved. This is a pure example of how we can put our minds to anything because anything is possible.

Transgender writer, producer and activist, Mock will receive the prestigious Stephan F. Kolzak Award at the GLAAD Media Award in March. Janet continues to send shockwaves across the industry with her inspiring story. I read her book, "Redefining Realness," in my Introduction to Sexuality Studies class and reading about her story made me appreciate her even more. I do not know what it is like being transgender but as I learn more about them and their stories, I have so much respect for them because it takes a lot of strength to tell the world something that means so much and is so personal.

This South Sudanese Australian supermodel was a former child refugee. This 20-year-old was recently featured on Time's 100 Next List and she made her international debut walker for Saint Laurent during the Paris Fashion Week. In 2019, she was named Model of the Year at the British Fashion Awards.

She is currently working with the UN to help refugees. For someone to grow up with such a struggle, it takes a lot of determination to make sure that people don't go through what she did. I love hearing stories like this because it gives me faith in humanity. 

Lena became the first black woman to win a Primetime Emmy for Outstanding Writing in a Comedy Series, and her latest movie is out in theatres. She starred in and wrote for the Netflix series, "Master of None," by Aziz Ansari. In the series, there was an episode that was based on her own experience coming out to her mother as a lesbian. She wrote and produced the crime film "Queen & Slim." She will be honored for her achievements at the American Black Film Festival later this month. She hopes to pass on her skills to the next generation of filmmakers.

Nafessa is TV's first black lesbian superhero. She was raised in West Philadephia. She acted on multiple CBS shows, including "The Bold and The Beautiful" and "Code Black." In 2017, she starred in Black Lightning as a black lesbian superhero, Anissa Pierce. She was happy to be given this opportunity and to be able to inspire young black lesbian women that it's okay to be themselves
These are a few of many black women making a huge impact in 2020. They're inspiring and great women who are showing the younger and future generation that it is okay to be different no matter what people may say. Do not hesitate to research more about the incredible black men and women that made history.