WVU '23: How to Choose the Dorm That's Right for You
As an incoming college freshman, there's so much to worry about. The hardest decision is committing to a school, and the rest of it is in the details. Choosing a dorm room is a daunting task- where you live is going to define your first year of college. If you're a lucky member of the WVU class of 2023, here are some tips for simplifying your dorm decisions.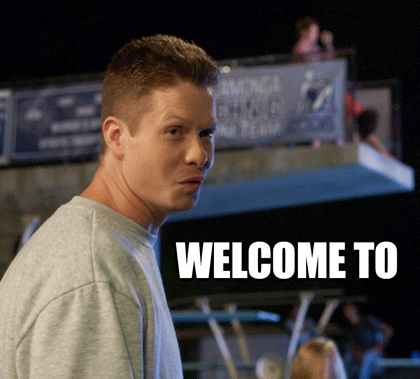 The Downtown vs. Evansdale Debate
First of all, you need to decide which campus is best for you. One of the easiest ways to decide this is based on your major, but majors can change (or you might be undecided). Typically, STEM and art majors like nursing, engineering or dance have most of their classes on Evansdale. Liberal arts majors, such as business, journalism or psychology have most of their classes downtown. Be sure to do your research ahead of time to be prepared. The commute between campuses isn't always easy. So if you know you might have an 8 a.m. class on Evansdale, then living on Evansdale can make your life a lot less stressful. There are other factors to consider as well. The downtown campus is in walking distance of downtown Morgantown. This is perfect if you are interested in the nightlife scene. Downtown Morgantown is also home to many delicious local restaurants and coffee shops, such as Tailpipes, Black Bear Burritos and The Grind. On the other hand, Evansdale is the home of the WVU Student Recreation Center, which is great to be close to if you frequent the gym. Dorms on Evansdale are also within walking distance of the football stadium and the Coliseum, which is perfect for a sports fanatic. Both campuses have their own things to offer, so decide which factors mean the most to you.
Cost of living
If price is important to you, then make sure to compare the cost of living in each dorm. The more expensive the dorm is, the more luxurious they will be. Each dorm's price and the amenities they have are listed on the WVU housing website. Some dorms have air conditioning and some do not. Some dorms have private bathrooms and even private bedrooms. Decide the amenities that are most important to you and compare price points accordingly. 
Other important notes
If you're stuck between options, make sure to tour model rooms when you visit. You can see what things are like and ask for some advice from your tour guide or the dorm staff. Get the feel of where your classes are in relation to your dorm. Also make note of the closest food options nearby. Make sure to take pictures of the model rooms!
Remember, living in the dorms is something that all freshman have to do. The experience of living in the dorms might differ from person to person, so make a decision that best fits your interests. Don't choose a dorm just because you have friends from your high school living there, or because your older brother or sister told you where to go. Your college experience is going to be totally different than high school, so choose a dorm based on your personality and don't be afraid to get out of your comfort zone. The housing process can seem scary, but it doesn't have to be. Stay true to you, future Mountaineer!