Not-So Spooky Monster Movies
It's Halloween season friends, and it's the perfect time to watch a movie that stars a fictional beast or two. However, if you happen to be a weenie that doesn't like spooky films, here are six monster movies that won't leave you with nightmares.
Scooby Doo and the Ghoul School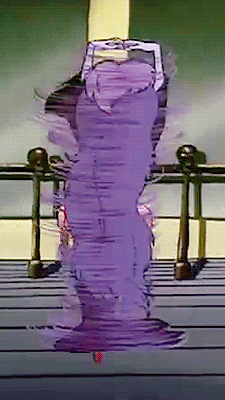 Following the misadventures of Shaggy, Scooby-Doo, and Scrappy too, this movie finds them working as gym teachers at Miss Grimwoods Finishing School for Girls. It sounds like a great gig until they learn that it's a school for the daughters of classic horror movie monsters. The girls take kindly to them, though, and they go about teaching them physical education. Until, of course, Revolta – the Wicked Witch of the Web – decides she wants to kidnap, hypnotize, and enslave Scooby and Shaggy's students.
This movie is full of classic Scooby-Doo humor, and is one of the goofiest movies you can watch and still get those almighty Halloween vibes. 
Casper Meets Wendy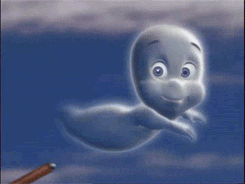 Much to his uncle's disappointment, Casper isn't scary; just as Wendy's aunts are unhappy that she's a benevolent witch who only wants to use her powers for good. The two meet, instantly become friends, and team up to defeat the evil Desmond Spellman, who plans to kill Wendy before she surpasses him and becomes the most powerful witch in the world.
In this totally 90's film, Casper the Friendly Ghost meets Wendy the Good Little Witch meet by chance while vacationing, AND it stars a young Hillary Duff, what else could you want in a movie?
Scary Godmother
Hannah is a little girl who is scared of monsters. Hannah's older cousin Jimmy is a jerk and makes her go into a haunted house, as he and his friends watch. While in the house, Hannah meets her Scary Godmother, along with all of her "broommates" where she learns that monsters aren't scary and don't eat children! She and her new friends then get back at Jimmy and cause him to be afraid of monsters and his little cousin.
This movie is just adorable. Seeing a gang of horror movie monsters get along with a tiny girl in a fairy princess costume, while helping her exact revenge on a bully? Priceless.
Alvin & the Chipmunks Meet the Wolfman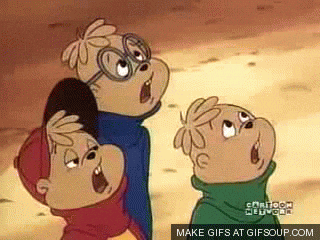 To help boost his self-esteem, Theodore is cast as Mr. Hyde in the school play, but no one thinks he's scary enough to do so. Until he's bitten by a werewolf and begins to get more and more scary in both his acting and in his everyday life. Alvin and Simon look for an answer, and would you believe it, they meet the wolfman.
While people usually think of Alvin and the Chipmunks when it comes to Christmas and shoddy live-action movies, this is a cute little Halloween feature that takes from many iconic films.
Monster Squad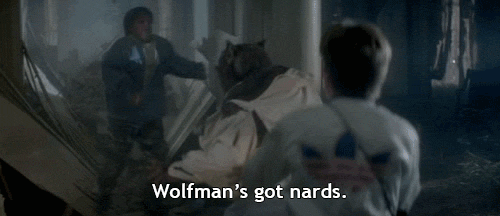 Following a group of monster obsessed (not exactly) teenagers from Louisiana, this movie features every major movie villain and answers the question of if the Wolfman has nards. They battle Dracula and his band of ghouls and my gosh it's wonderful.
A cult classic from the 80's that I promise will make you smile. While the story can be laughable, the lovable characters will have you asking yourself whether or not you're in the goddamn club.
The Little Vampire
Tommy just moved to Scotland from California, and that's pretty rough. What's rougher, however, is that he's snatched up in the middle of the night because he got confused for Rudolph, a young reluctant vampire, whose family is searching for an amulet that can turn a vampire back to a human. The two boys become friends, and Tommy helps Rudolph and his family search for the amulet.
This movie, in my opinion, is the cutest vampire movie ever made, and if you like cute things you REALLY need to watch it. Trust me. You won't regret it.