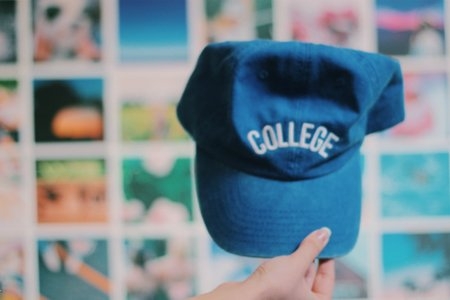 Anna Schultz / Her Campus
5 Things to Consider When Choosing a College
Over two years after deciding where to attend college, I would still make the same decision to attend UW Madison, but for completely different reasons. I have been on campus for a little over a year and I constantly find new reasons why I am thankful I chose this campus. After being sent home three quarters through my freshman year and returning to circumstances I could have never predicted when I made my college decision, I have realized that a college decision should be based on so much more than academics and the social scene.
When I was looking at colleges, I was determined to attend a school out of state. I wanted to meet new people, experience new things and become more independent. While I believe this decision made me more autonomous, I am also thankful for the ability to easily travel to and from Madison. When making my decision, I looked at how far away a school was, not how close they were to an airport. Having the ability to fly home has made it easier to adjust to being far away.

2.

Housing (both on and off campus)

The housing on and off campus is far more important than I initially thought. The dorms are not only where you live but where you will make a substantial amount of your friends freshman year. One of the things I wish I had considered when choosing to attend UW-Madison was the distance between the two pods of dorms. The distance made it increasingly challenging for me to see my friends who lived in the other pod of dorms. At other schools, the freshman dorms are in a more central pod, allowing the freshman an opportunity to be in close proximity to all their peers. While some colleges require students to live in the dorms for the majority of their college experience, others only guarantee housing for first year students. Having the opportunity to live off campus is both liberating and stressful. While I enjoy living in an apartment, there are aspects of living in the dorm that were more conducive to the college lifestyle. Housing may seem like a logistical aspect of the college experience, but it has a large impact on your relationships and overall experience.  

One of my favorite things about Madison is the culture. The Midwest reputation of kind, welcoming individuals can be seen both on and off campus here at UW. When I initially visited, I was overwhelmed by the friendliness I was shown on campus. Students were eager to help me find my way around campus and could not say enough good things about UW-Madison. Through my time here, I have experienced the same thing: students are supportive and want to help one another succeed.

When you go to college, your college friends become your family. Different schools offer different ways to get involved. One size doesn't fit all. Students can be involved in Greek life, athletics, academic groups, etc. When I was looking at schools, I was incredibly concerned about the presence of Greek life on campuses. Through my time at UW-Madison, I have realized that while Greek life is an amazing way to be involved and meet other people on campus, there are so many other enriching opportunities. 

5.

Academic Opportunities

At the end of the day, we are all attending college to learn and set ourselves up for success in the future. When I was looking at universities, finding a school that had my major was my main consideration. As a Political Science major, that was not difficult, but what I did not consider were the opportunities within my major. UW-Madison offers a wide array of personal and professional development opportunities including studying abroad and support securing internships. While most schools spoke about their opportunities, I didn't fully appreciate how important they are in my education.
The best thing about college is that everyone gets to make a decision that best fits them. A place where they believe they will have the best and most enriching experience possible. Each school has its own strengths and weaknesses with a distinct personality. As I have watched all of my friends disperse to Universities across the country and the world, I have been impressed by how each of us has been able to find a school that fits us. Choosing a college is a big decision but no matter what school you attend, you will find enriching people and opportunities. College is what you make of it, so make it the best four years!