Williams College Students Don't Know Why We Claim Williams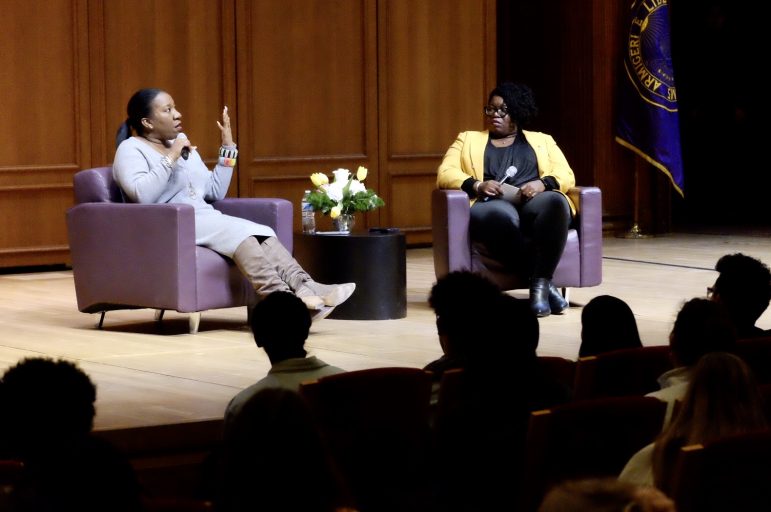 Claiming Williams has always been one of the first Thursdays to launch the Spring semester since 2009. This year we had the opportunity to listen to the amazing Tarana Burke as the keynote speaker. There was also a range of events that students participated in spirit of the day.
This year also should have been particularly significant due to its marking of the 10th Anniversary since we first participated in Claiming WIlliams. Being that this year's theme was (How) Do you Claim Williams, it is only right to ask: do you know why we claim Williams? It wasn't until this year as a Junior that I actually found out the origin of Claiming Williams. Once I asked other students about this Williams tradition, I soon found that a majority of students are also unable to recall the true circumstances behind Claiming WIlliams.
Originally the tradition sprung from an  "awareness rally" that declared the theme Stand By Us. This was in response to the defacement of a particular first year's daily bible scriptures with racial and homophobic slurs on her door and note board. At the same time multiple doors in a first years entry was vandalized by lewd pictures and more racial slurs. In a response to the racial and homophobic hate that was building on campus, students and faculty came together to share their experience and march together in solidarity for change on campus.
Every year, the story behind this day continues to fade as more and more programming is added that simply fail to address the specific problems that launched the event in the first place. For many people it's viewed simply as either a day off or a time to address as many injustices to some community as possible, all in one day. However, the problem with using this day as a day off is directly connected to not knowing the purpose of the day. It can also be seen as a sign of indifference towards the original Stand by Us initiative. Another problem with claiming williams as a day for every single injustice to every single community on campus, is that we begin to really neglect the communities that were most impacted by the original event. Claiming Williams becomes this day of discussions and events that we participate in by simply sitting in on a panel discussions for as many communities as possible. In reality, not understanding the importance of the day sets us up to forget everything that was discussed on this day. As Tarana Burke said, "Sow the soil so that those that come after have it a little better". It is going to be extremely hard to reap what we sow when we can't even remember the root of the problem.
So as we reminisce about the past Claiming Williams days and focus on the ones of the future, think to yourself: do I really know why I claim WIlliams?