Her Campus Wilfrid Laurier
Meet the Exec: Director of Events Erin Dooley
Today for our 'Meet the Exec' series, we're learning all about our Director of Events: Erin! She's the talented and creative person running all of our amazing events, from the bake sales to the gourd sale to our free hot chocolate booth! She makes everyone's experience with Her Campus more memorable, and we're so thankful to have her on our team. So, without further ado, here's Erin!
Name:
Erin Dooley
Year and Program:
4th year communications, minoring in environmental studies!
Where can people find you on social media?
On Instagram :) @_dooooley
When did you initially join HCWLU, and what team were you on?
I first joined HCWLU on the events team in my third year! I heard so much about Her Campus at Laurier and it got me really excited to join!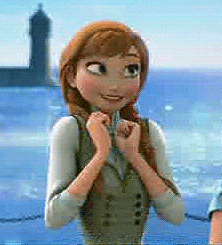 What is your go-to outfit for school?
My go-to school outfit is honestly black jeans and some type of sweater! I try to be cute but ya girl's busy so that's life!
What is your go-to study drink?
Gingerbread lattes from Starbucks are so good, like Christmas in a cup! But sadly it's not Christmas all the time so usually an iced caramel macchiato!
What is your go-to TV series/movie?
I'm really into Friends again at the moment, ya I know, but honestly Brooklyn Nine-Nine, anything on Disney +! We love nostalgia right now!
What is your go-to hype song?
See if I had Spotify I could tell you through my wrapped playlist but I'm an Apple Music girl sadly. But anything Lizzo right now makes me feel good as hell, hehe get it?
What is your favourite social media platform?
Twitter's my absolute favourite social media platform, could not live without her! And I hate to say it but TikTok is actually a good time, sorry Vine. 🤭
What is your favourite course that you've taken at Laurier so far?
You have to take ES297 climate change and collective action! Such an amazing course and so relevant to what's happening today. The prof is amazing and the assignments aren't even too bad, really fun class!
What are your plans for the future?
As a 4th year this is such a common question that freaked me out everytime someone asked me but now I just make stuff up! As of right now, just gonna focus on graduating and then see what happens!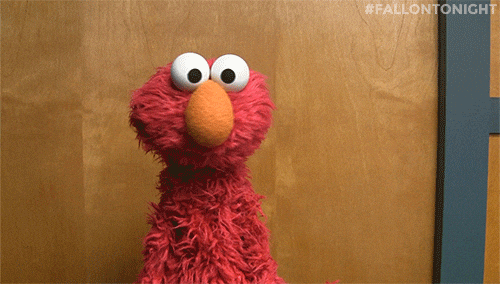 What motivated you to become an executive for HC this year?
I've always wanted to have a little more responsibility and with it being my last year at Laurier, sadly, I thought it was the perfect time to try!
How do you balance being a Her Campus executive with other commitments?
Google calendar! That thing is my best friend and I'm so thankful for it! As well as my events team, those girls are so helpful I'm super grateful to them!
What have you learned from your experience as a Her Campus executive?
Time management and planning ahead! So much work goes into planning events that you wouldn't even think of but thankfully things are going pretty smoothly!
What is your favourite article from the semester?
4 Signs You're in Your Senior Year! This article made me so happy/sad! I honestly feel like I just got to Laurier so it feels so weird knowing this is my final year, such a great read for anyone in their last year!
What is your favourite memory from this past semester?
All of October was a great month for HCWLU, we had two great events to raise money for Breast Cancer Research, with our gourd sale and the bake sale. Baking with the HCWLU team was such a fun time as well! Just a great semester overall!
What are you most looking forward to next semester?
Next semester I'm looking forward to planning more events with my team and putting on fun stuff for Laurier and our community!
What tips do you have for anyone thinking about joining HCWLU next semester?
Join! We have so many positions that you can find somewhere you'll enjoy, whether it's writing or planning events!

There you have it, the one and only Erin Dooley! If you think she's as great as we do, be sure to stay tuned to our social media accounts, since we'll be opening up applications to join our events team. We've got some great things coming up in the new year, so don't miss out!