Easy DIY Christmas Décor on a Student Budget
As a university student who loves Christmas, I have always loved to decorate my house, no matter where I'm living. However, this can be difficult to do. Some exam seasons extend until Christmas and some end by the second week of December. Buying Christmas decorations can also be expensive. This makes a lot of students think, "Is decorating really worth it?" After living with other students who love Christmas, we have figured out a few cheap decorations that you can make for yourself that still look amazing. It's a great way to get ready for the holidays and brighten up your exam study space.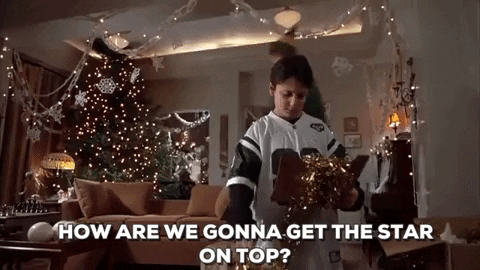 1. Snowman Fridge
(Source: Personalised Gifts Shop)
This is my personal favourite decoration. All you need to make this is some construction paper, scissors and tape. Cut out black circles to make the buttons and face and an orange triangle for the nose. If you want a fancier snowman, make a scarf from Christmas wrapping paper and buy a top hat from the dollar store and place it on top of the fridge. Then you'll have a cute fridge-snowman!
2. Gift Wrap Your Posters
(Source: Georgia Peachez)
For this decoration, you can leave your posters or paintings on the wall. All you need is wrapping paper, tape and a bow. Just cut out a square piece of wrapping paper, place it over your poster, then put a bow on top of it when you're finished. This makes it look like you have presents stuck to your wall.
3. Hanging Snowflakes
(Source: Emily Sandberg on Flickr)
This is a Christmas classic. For this decoration, all you need is paper, scissors, string and tape. Cut out snowflakes and place them on strings, then hang them from the ceiling. This sounds easy, but you can make the snowflakes as complicated as you want. There are free tutorials online to make the snowflakes super detailed or even 3D! This way you can admire the beauty of the snow from inside where it's warm.
4. Icicles
(Source: Better Homes & Gardens) 
Icicles are another easy to make, but elegant looking Christmas decoration. You can use normal paper, but I find this works best with white sparkly felt. All you need to do is cut the felt or paper into a long narrow strip, then cut icicle shapes into it like in the image above. It looks great when you hang it off cupboards or tables in your house. Place a garland on top of it for an extra dash of Christmas spirit.
5. Wall Christmas Tree
(Source: Popsugar.com)
Christmas trees are usually expensive, messy and take up a lot of room. It's often not worth buying one, especially if you go home for Christmas early in December. It's much easier to make your own wall tree! There are a lot of variations of the wall tree, but I think the one that uses green garland looks the best. First, you place tacks in the shape of a Christmas tree on your wall, then place the Garland on it, zig-zagging between them. Afterwards, add some lights to the garland in the same pattern and place a star ornament on the top. Click here for a great tutorial on how to make your own.
6. Advent Calendar
(Source: redbookmag.com)
For this advent calendar, you can cut out squares from scrap paper and place the numbers 1-25 on the front. You can then flip the card when it matches the corresponding date in December and put whatever you want on the back. Some ideas include pictures with roommates, a Christmas movie to watch that day or a Christmas song to listen to. You can place the squares on five rows of strings and attach them with clothespins. It makes the countdown to Christmas more fun and will put you in the holiday spirit!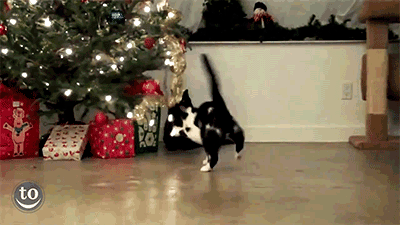 All of these decorations are super easy and quick to make. Hopefully this will inspire you to brighten up your house or study space during the exam season!