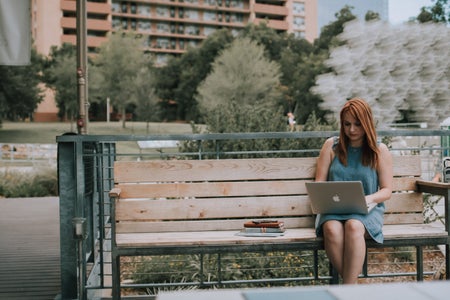 7 Tips for Summer School Success
Now that it's finally starting to feel like summer, it can be harder to focus on anything, much less on homework and studying. But for those of us taking summer courses, that focus is a necessity. Thanks to the technologies we have available, we're able to keep learning through virtual classes this summer, although that doesn't mean it will be an easy adjustment for everyone. Online classes can be a struggle – especially with the distraction of summer – but luckily there are ways to make the transition easier. Here are my top tips for keeping yourself on track and acing summer school!
1. Make a Plan
Success in online learning – and frankly, in any other kind of learning too – is all about having a game plan. At the start of your course, read your entire syllabus and make note of important dates, such as assignments and tests. This is also a good time to plan the study time you'll need to be successful on those assignments. An easy way to do this is to work backwards, adding study or work time slots into your calendar for the weeks leading up to a specific due date. This will prevent you from feeling overwhelmed when the date finally arrives because you'll have spent weeks taking the time you needed to prepare. Don't forget to also plan the testing of any systems or practice quizzes you might need in advance, such as making sure Lock Down browser works on your computer if your instructor uses it for midterms. By planning in advance, you'll ensure that you are ready for anything the course can throw your way!
2. Treat Your Virtual Course like an In-Person Course
One of the hardest things about online classes is that there may not be a real class time slot to keep you accountable. You show up for your 8:30 classes twice a week in person, but you might not make that same time commitment when it comes to reading through online lectures. Instead, why not make a class time slot for yourself? Just like an in-person class, devote a regular three hours a week to course content and reading through lecture slides. It's especially helpful to get dressed and ready for the day beforehand, just like you would in real life. Getting ready for the day helps give our brain a jumpstart and reminds ourselves that it's time to learn! Of course, just like a real class, you'll also need to carve out time for textbook readings, making notes, working on assignments and studying in addition to your class time. Which brings us to my next tip:
3. Work on Your Time Management
Time management is something that so many of us dread, but it really doesn't need to be scary. There are many different ways to manage your time, and it's all about finding the one that works for you! Most time management strategies involve two types of planning: broad and specific.
Broad planning involves long-term goals and significant dates, such as test dates, friends' birthdays or your goal to finish a personal project by the end of the month. Broad planning is all about the "what". What do you want to get done?
Specific planning, on the other hand, is about the "how". Specific planning involves daily schedules that help us divide our day productively and allow us to figure out how we will achieve our goals. It's easy to think that our specific planning only includes our class, homework and study time, but there is so much more to our lives than that! Including time slots for meals, self-care, relaxation and time with friends are just as important to schedule in our days as our homework time. Balance is key!
When it comes to deciding how long to make each block of time, it's important to find your own ideal workflow. Personally, I start to lose focus after about 45 minutes of study time, so I never make a study block for longer than 45 minutes. I break up each block of academic time with something I love to do, like practise singing or spending fifteen minutes with my cat. If you're like me, lots of little blocks of time are your best friend. On the other hand, some people love to focus for long stretches and get their best work done by working for three hours straight without interruptions. Find your flow and plan your days accordingly.
4. Create Your Study Space
We all need a place to study that helps us focus and stay centered. Think about your favourite spaces to learn during the school year and consider how you can recreate them in your current space. If you like to study in the solarium, having an outdoor space or a sun lamp might be ideal for you. If you study in your faculty's lounge, find a spot with comfy couches and snacks available. Need quiet? Ask your roommates if you can have some designated quiet time in the house where all of you can get some work done – it's a plus for everyone! Wherever you like to study, don't forget to bring ample supplies: pencils, paper, calculators, textbooks and a printer might all be important to have nearby!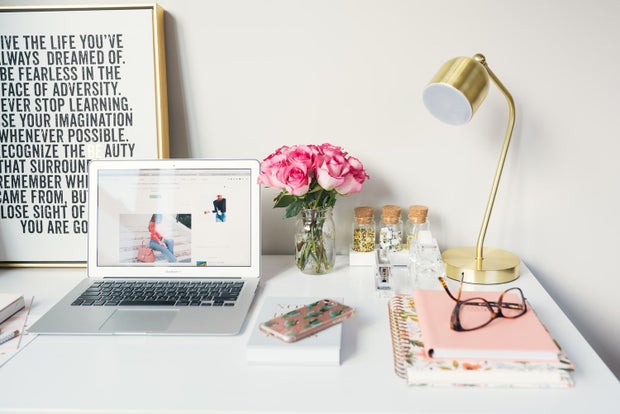 Photo by Arnel Hasanovic from Unsplash
5. Limit Distractions
Distractions are one of the biggest problems that most students have with their studying. Distractions can kill your focus, making it hard to retain the things you study or learn from a lecture. One of the easiest ways to limit distractions is simply to turn them off. Power down your phone (or at least put it in another room), close any social media open on your computer and tell your roommates or family not to disturb you while you're in your study space. If you are still finding yourself getting distracted, see if you need to study in shorter blocks with more breaks to recharge. Half an hour of focus followed by a half-hour break is so much better than an hour of inattentive work.  
6. Study Smart
It can be all too easy to study passively, re-reading our notes and hoping that we absorb something from them. Unfortunately, this type of studying doesn't often lead to real learning. Instead, active study methods can help us to retain and understand the subject matter. By linking an action with our studying, it is much more likely to become engrained in the body. Try writing out a list of the key points in your chapter reading, then rewriting the key points of that list! Practice talking through the material of your textbook aloud or teaching it to a friend. Making up acronyms or songs to help you remember concepts is another fun way to study. Collaborating with classmates or talking to your professor can also be great ways to solidify tricky concepts while working together. Learning should be fun!
7. Take Care of Yourself
We can only learn at our best once we are well enough to be our best. Online courses can be a challenge under normal circumstances, but right now, circumstances are additionally challenging for almost everyone. Taking the time to eat well, exercise, socialize virtually and take time for yourself are all absolutely crucial to maintaining healthy study habits. Being your best self involves academics, but it also involves the many other aspects of yourself that need to be fostered and nourished. Some of my favourite ways to break up study blocks are with healthy snacks or gentle movement to keep myself grounded in my body and prepare myself for focused learning.
Giphy
Online learning can be an amazing way for us to grow if we take steps to make it worthwhile. With these tips in mind, you'll be well-prepared for success in not only virtual learning but learning anywhere!