5 Things I Wish Someone Told Me Before My Last Year of Undergrad
Sometimes, it feels like the last four years of my life have been a blur. It feels like yesterday when I was moving into my first-year residence building and now here I am. I'm sitting at my computer while taking a break from my fourth-year seminar lectures, wondering where the time went. After four years, you come to learn a lot about yourself and the people around you. Don't get me wrong, I still have a lot to learn, but I will tell you these five things:
1.  Put Yourself First.
You may think that going to the bar with your friends on Friday night will make or break your relationships with them. You may think that the boy in the bar is cute enough that you don't have to worry about his personality. And you may at times feel like you're not good enough. But the thing is, you deserve to feel like you are number one in your own life. If you have to blow your friends off because you need to study, do it. If they're good friends, they'll understand and support your decision. If you tell the boy at the bar that you aren't interested, you may meet the man of your dreams. And if you feel like you aren't good enough, look in the mirror and tell yourself that you are.
2.  Get Involved.
In my last two years, I decided that I wasn't involved enough on campus. I went to the Co-Curricular Fair in third-year and decided to get involved with Her Campus and with Alpha Phi (a sorority on campus). What I learned from doing this is if you don't put yourself out there, you'll never know what you're capable of. Getting involved on campus is one of the best choices I ever made. I expanded my friend group, was exposed to new experiences and conquered new challenges that helped me grow as a person.
3.  Stop and Appreciate.
Pause. Look around you. I want you to pick three things you are grateful for in your life and say them out loud. A lot of people don't realize how lucky they are because we only think of our lives about those around us. No one really considers that there are people without something as simple as a roof over their heads. If you take a step back, you'll learn to look at all the small things in your everyday life that you should be grateful for. Something as simple as being able to get a coffee in the morning is a luxury to a lot of people, so appreciate it!
4.  You Don't Need a Final Plan.
Everyone around you may seem to have their life figured out from the time they came to university to the time they retire. You DON'T need to. It would definitely be nice to have everything figured out (don't get me wrong), but there's no rule book saying that you have to graduate and pursue the career that your degree was meant for. I'm in my last year and still trying to figure out what the future holds for me. Explore your interests and find something that you'll actually be passionate about pursuing.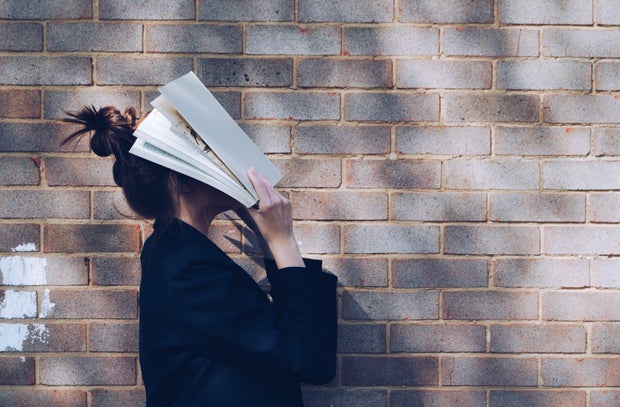 Photo by Siora Photography from Unsplash
5.  Balance is Everything.
Like I said earlier, your friends may ask you to go to the bar on a night where you have to study. In that case, put your studies first (because after all, you are paying for the education), but studying is not everything. Sometimes you have to remember to let loose and have fun! If you really can't focus on your studying because your favourite show just released a new season, let yourself watch an episode or two.  It's really all about time management and, my personal favourite saying, "everything is good in moderation." Try to make time for your friends, family, and other things in your life that make you happy. It isn't the all-nighter study sessions that you'll remember when you graduate, it's your first experience at the local pub or the house party that will stick with you for the rest of your life.
So, as I said, time goes too fast. Before you know it, you're trying to figure out what to do once you graduate. Don't take yourself too seriously, and allow yourself to enjoy the final moments before your undergraduate degree is completed. Good luck, and I hope you were able to take something away from my list of things I wish someone told me before my last year.