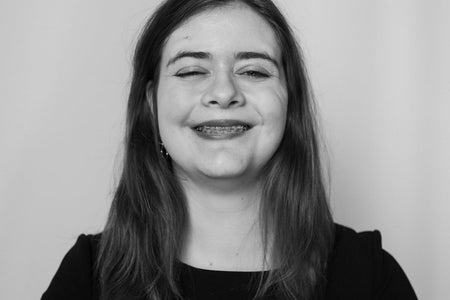 Meet the President: Anika In't Hout
How old are you? 20 
Hometown? Vancouver, BC
What program are you in? I'm in my 4th year of Media, Information and Technoculture and creative writing.
Why did you want to become a member of Her Campus Western? I became a writer for Her Campus Western in my first-year because I loved how I had the opportunity to write about lots of different topics and to work with so many strong and lovely women.   
What are your hobbies and interests? I love writing, watching movies & TV shows, baking, playing video games and knitting. 
Any pets? No, but I really wish I had a dog. For now, I'll just watch puppy videos on YouTube and Instagram until I get one of my own. 
Where is the first place you'd like to travel to once the quarantine is lifted? I'd really love to go to Los Angeles. I went there last summer and I had such a good time, so I'd love to go back. 
Where do you see yourself in twenty years? Honestly, all I know is that I want to be happy and I want to love what I do. I used to plan my life out five years ahead, but now, not as much. While most of my friends have no idea what they want to do after they graduate, I almost have the opposite problem where there are so many paths I want to take and careers I want to try. I think for now, I really want to work as a copywriter and a TV writer and then I'll see where I go from there.   
Who is your biggest inspiration? Definitely my mom. She is not only really kind and supportive, but she's also so strong, honest and brave. She makes me want to be a better person and she's my best friend. 
Related Articles
Want more HCW? Check us out on social media!
Facebook, Twitter, Instagram, Pinterest
Subscribe to our newsletter!