28 Songs That Will Help You Get Over Anyone
Relationships, platonic or otherwise, suck. It's inevitable that we'll hurt people who we care about, and sometimes the damage costs us. This is where music comes in. Songs are a reminder that you aren't the only one who's been through it. Other people have, too, and they've gotten through it and so can you.
Most of these songs aren't about one kind of relationship, but I've divided them up into categories for structure's sake. There's a measure of relatability in every song, no matter the context, because they're based on human experience. Whether you've had a friend walk away, lost yourself in a suffocating relationship that you cannot seem to find your way out of, or if you just need a small injection of self-esteem, there's a song for you.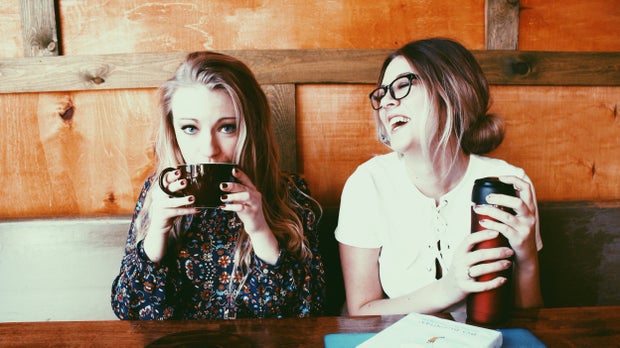 Amelia Kramer / Her Campus
For a friendship gone sour:
Losing friends is arguably more painful than losing a significant other, depending on how close you were. Friends are supposed to be your ride or die, but if you're the only one showing up, the one who's always waiting on the other, you have to let go. After all, it takes two to tango. 
At the end of the day, though, you wish them the best (hopefully!) and know that going down your separate roads is often the best call. Not everyone is meant to stay in your life forever, so don't force them to.
1. "Without Me" by Halsey
And then I got you off your knees / Put you right back on your feet / Just so you could take advantage of me
2. "Fake Friends" by Sigrid
It's better to walk away than to run with fake friends / No use for excuses so bad things come to an end
3. "All My Friends" by Dermot Kennedy
To all my friends, you'll find your way / Some summer night, I hope I see you again
4. "Breathe" by Taylor Swift
Never wanted this, never wanna see you hurt / Every little bump in the road I tried to swerve / People are people / And sometimes it doesn't work out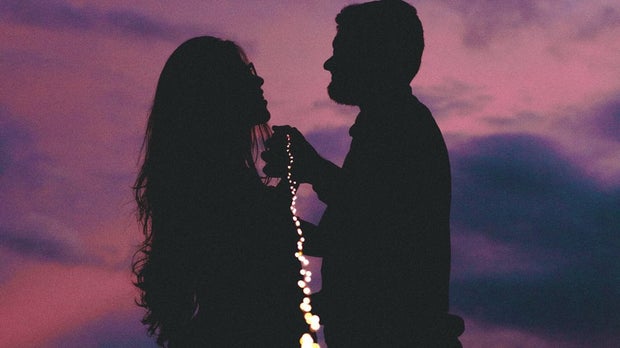 Allef Vinicius
For anyone struggling to find their way out of a toxic relationship:
Sometimes you don't realize how bad a relationship is for you until it's too late. Narcissistic, suffocating, neglectful behavior is difficult to come to terms with when it's directly affecting you. Point-blank, you do deserve better.
5. "DONE" by The Band Perry
All I wanna be is done / with your selfish ways / And all the games you play 
6. "Writer In The Dark" by Lorde
Stood on my chest and kept me down / Hated hearing my name on the lips of a crowd / Did my best to exist just for you
7. "Good in Goodbye" by Madison Beer
Boy, it's like treason how you treated me
8. "Love Back" by Gabrielle Aplin
All I ever did is try to love you / All you did was bleed me dry / But you don't even text back / So now I want my love back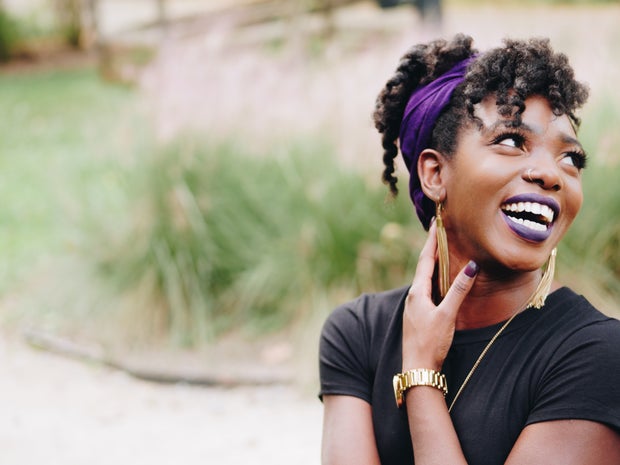 Photo by Eye for Ebony on Unsplash
For someone who needs to be reminded of their worth:
You should never feel like you have to settle. Knowing your worth is the first step to letting go of a bad relationship and moving on with your life. 
9. "Know Your Worth" by Khalid & Disclosure
He keeps leaving you for dead / I don't know what you been waiting for / So you've got your love locked up instead / But somethin' better's waitin' at your door
10. "Shitty Places, Pretty Faces" by Ashe
We don't have to wait / For people to change in shitty places / We don't have to stay / With people we hate with pretty faces
11. "Space Cowboy" by Kacey Musgraves
Go on ride away, in your Silverado / I'll see you around again / 'Cause I know my place, and it ain't with you / Sunsets fade, and love does too
12. "Love Yourself" by Justin Bieber
'Cause if you like the way you look that much / Oh baby you should go and love yourself
13. "Love Letter" by Nina Nesbitt
Crossed our hearts, we made a promise / Misunderstood / 'Cause all my friends say you're dishonest / You had me questioning what I was worth / They know and I know, now
14. "Call Out My Name" by The Weeknd
I almost cut a piece of myself for your life / Guess I was just another pit stop / 'Til you made up your mind
15. "Dear John" by Taylor Swift
You are an expert at sorry / And keeping lines blurry / Never impressed by me acing your tests / All the girls that you've run dry / Have tired, lifeless eyes / 'Cause you burned them out / But I took the matches before fire could catch me / So don't look now, I'm shining like fireworks over your sad, empty town
16. "Lie" by NF
You ain't the only one to blame, no / I'm the one who made you rich when I bought every lie you sold to me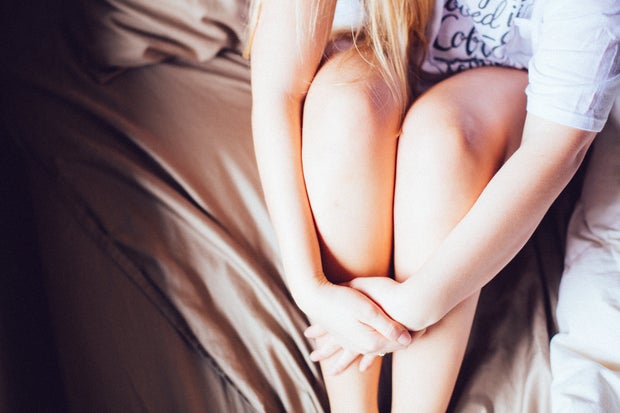 Breanna Coon / Her Campus
Finally, for anyone who needs the motivation to move on:
Struggling with putting hard feelings aside and focusing on you? These songs will remind you why you left and why you're better off letting them go. Don't forget to leave the door open or even slightly ajar, though. Making room for reconciliation is what the bigger person would do, and it will help you let go of any lingering grudges.
17. "I Forgot That You Existed" by Taylor Swift
I forgot that you / Sent me a clear message / Taught me some hard lessons / I just forget what they were / It's all just a blur
18. "Don't Call Me Up" by Mabel
I'm over you and I don't need your lies no more / 'Cause the truth is, without you, boy, I'm stronger / And I know it's sad that I changed, have a cold heart / But it was your game that left scars
19. "Don't Hold Your Breath" by Nicole Scherzinger
You played with my heart / Tore me apart with all your lies and games / It took all the strength I had / But I crawled up on my feet again
20. "Free" by Haley Reinhart
Let it be, let it be, just a beautiful memory / Anything that starts will have an ending / Let it go, let it go, yeah 'cause we both know / This will only be over when we're free
21. "Time To Move On" by Tom Petty
It's time to move on, time to get going / What lies ahead, I have no way of knowing / But under my feet, baby, grass is growing / It's time to move on, it's time to get going
22. "Light On" by Maggie Rogers
Oh, if you keep reaching out / Then I'll keep coming back / And if you're gone for good / Then I'm okay with that
23. "Every Time I Hear That Song" by Brandi Carlile
They told me the best revenge would be a life well lived / And the strongest one that holds would be the hardest one to earn / By the way, I forgive you / After all, maybe I should thank you / For giving me what I've found
24. "Send My Love (To Your New Lover)" by Adele
Send my love to your new love / Treat her better / We've gotta let go of all of our ghosts / We both know we ain't kids no more
25. "Happy" by Oh Wonder
Should hurt, somehow it don't / I guess that's how I know / I finally let you go
26. "Wiser" by Madilyn Bailey
I'm wiser from the mess you made I feel no pain / Wiser from the storms I braved yeah I want to say / Thank you, thank you / For breaking my heart showing me who you are
27. "Already Gone" by Kelly Clarkson
And I want you to know / You couldn't have loved me better / But I want you to move on / So I'm already gone
28. "Better With Time" by Leona Lewis
Thought I couldn't live without you / It's going to hurt when it heals too / Oh yeah (It'll all get better in time) / Even though I really love you / I'm gonna smile because I deserve too