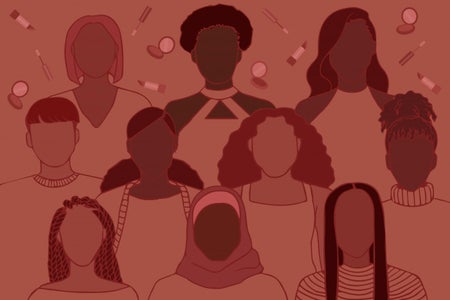 Does My Life Mean Nothing To You?
Does my life mean nothing to you?
I ask the world this question every day when I awake from my slumber. Just as any human being, I wake up, brush my teeth, wash my face, comb my hair. 
I go outside sometimes and breathe the cold air.
My kinky curly black girl hair blows in the little wind I do get exposed too, as my spirit does as well.
The police say, "Oh, she's just a runaway. She might be back."
But my mother knows.
I disappeared in thin air one Wednesday evening, but I promise you've never seen my face.
Three years, 36 months, 156 weeks.
You don't even know my name.
My mother's cries have not been broadcasted on channel 13, like the other white girls.
My picture, never shown. 
My age, never known.
But when he took the white girl, the world stopped.
They talked about her as if she was God's gift to the world.
But you will never know how great I was.
Now I'm grown, and no one cares about the black girl that got kidnapped.
I'm sorry. 
The black girl that "ran away".
My name is Kimberly Arrington, 
LaQuanta Riley, 
Aubrina Mack, 
Nanette Thomas, 
Lakira Goldsmith.
Our names, along with 64,000 other black women, go in the box of cold cases.
We go overlooked in history books, society, and now in the eyes of our human race.
We should be cherished, held like we are precious as gold, protected at all costs.
Does my life still mean nothing to you?
I know. 
It means nothing to me too. 
But please don't give up on me as they did too.