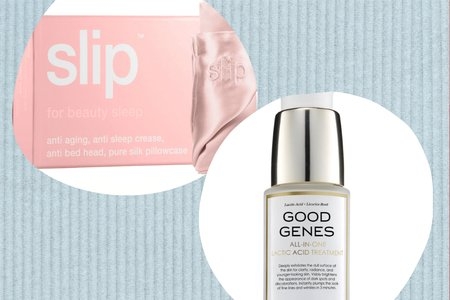 What I'm Eyeing From the Sephora Sale
I'll admit it- I am not a regular Sephora shopper at all. It's nothing against the store itself- I just don't wear makeup and I buy my skincare and hair products directly from the brands I use. However, shopping from Sephora clearly has its perks. Aside from the multitude of brands offered and the helpful skincare, haircare, and makeup guides and quizzes available on their website, joining Sephora's Beauty Insider program allows you to move up in tiers depending on how much you spend and entitles you to up to 20% off most products twice a year!
Signing up is free and simple, so if you shop from any of the brands sold at Sephora at all, I would do it ASAP. Chances are, most of you are familiar with Sephora and its membership tiers and may have already placed your orders, but if you are looking to expand your collection read on to find out what I will be purchasing during this sale! 
Summer Fridays Jet Lag Mask
I love face masks, and this one has been all over Instagram for a while. It may have something to do with its minimal yet pleasing packaging, but enough people swear by it and give it good reviews for me to want to purchase it. Currently, only the mini size is available, but I'm pretty sure that it will be restocked soon. Regardless, if you have been wanting to try the mask, a smaller size might be a good place to start. 
Laneige Lip Mask
Another product highly recommended by influencers across the board, this lip mask is applied before bed and moisturizes your lips intensely overnight. I'm trying to take better care of my lips, so in addition to lip balm, I look forward to adding this one to my routine. 
OLEHENRIKSEN Banana Bright Vitamin C Serum
According to celebrity aesthetician Renee Rouleau, 18 is the perfect age to start applying Vitamin C topically. Vitamin C protects our skin against free radicals and sun damage and works in conjunction with sunscreen to fight against aging, dark spots, and skin cancer. This serum from OLEHENRIKSEN is their newest product and, given that their famous Truth Serum has racked up some impressive reviews, I don't think I will go wrong with this one.  
Supergoop! Sunscreen
By now, I am sure that we all know the importance of wearing sunscreen daily. Yes, sunscreen is a must even when staying indoors all day! I currently use one with an SPF 30 and, while I love it, I am looking for something stronger for the summer months ahead. This one from Supergoop! makes pretty much all the lists of recommended face sunscreens. The fact that it protects against blue light is a pretty important bonus as well. 
Drunk Elephant TLC Sukari Baby Facial
To be honest, I am still on the fence about this one. Part of me wants to try it out to see if it will "transform my skin", but the other part of me is concerned about its strong concentration of AHAs (the ingredient that combats wrinkles and uneven skin tone) and its potential effects. My skin is generally problem-free- I'd say my only concerns right now are a few dark spots left over from what used to be persistent cystic acne on my cheeks and the pesky hormonal acne that pops up around my chin the week before my period. I am not sure if this product will be too strong for me, but the reviews are consistent enough that I think it is worth a try. I am pretty sure that this is supposed to be an at-home version of a chemical peel/facial you can get at a clinic, so I don't know if I necessarily need this product or if I should go consult a professional once it is safe to do so.
Brazilian Bum Bum Cream
In addition to moisturizing our faces, making sure that our body is taken care of is just as important. I use either a body lotion or body butter after every shower and bath to keep my skin soft and hydrated, but my current bottle is running low and this sale is a good time to try out new products. The Brazilian Bum Bum Cream is supposed to smell like a tropical vacation and be intensely hydrating. That sounded like a dreamy combination to me, so I instantly added it to my cart. 
Dyson Supersonic Hairdryer 
I'm pretty sure that the last hair dryer I owned was from Goodwill. Make no mistake, I enjoy thrifting and supporting a good cause, but I am looking for an upgrade and have been looking into hair dryers that don't won't cause heat damage and frizz to my hair. At $399, the Dyson Supersonic Hair Dryer is definitely a splurge, but it seems to be the product I (and my hair) have been looking for. 
Moon Juice Sex Dust
Honestly, I just am curious. Also, some of the reviews are just plain hilarious to read. Moon Juice's Sex Dust is a blend of "lusty superherbs" and promises to energize you "in and out of the bedroom". Enough said. 
Dr. Dennis Gross Pro Facial Steamer
Aside from opening up pores, facial steaming allows our skin to absorb products better, clears up sinus congestion, and promotes blood circulation (which further increases the production of collagen). Before I continue, I should mention that facial steaming can be achieved with simply a towel and a bowl of warm water. However, if you are wanting to treat yourself with a fancy skincare gadget, consider giving this facial steamer a try.