The Top Five Meals You Should Cook This Fall
Throughout the last few months, I have been consistently gravitating towards activities that give me a sense of control amid this seemingly uncontrollable pandemic. And there's one hobby in particular that has brought me an unmatched amount of happiness, peace, and ease: cooking! For most of this year, people have had no choice but to cook more, due to restaurants and dining halls being shut down for months. Many people wince or groan at the thought of making their own meals, but I for one have learned to enjoy cooking for many reasons. Preparing meals for myself feels gratifying and is an incredibly practical form of self-care. Cooking allows me to be creative, which can provide some needed stress-release after a demanding day of school. Eating and enjoying a delicious meal by myself or with others is one of my most comforting rituals, especially during the drizzly and cold fall months in Washington.
If you feel uninspired or lazy when it comes to cooking, you aren't alone. Many people view cooking as a mere necessity. But, by giving some of these recipes a try, you can learn to see cooking as a creative and cathartic pastime rather than a laborious chore. All of them are fairly easy to prepare, you can substitute many ingredients for others you prefer, and they're perfect to cozy up with during the fall season.
So, without further ado, here are my top five meals I think everyone should cook this fall: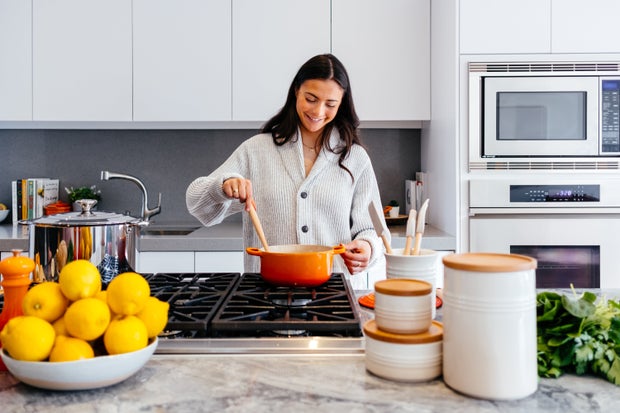 Jason Briscoe / Unsplash
1. Oatmeal With Almond Butter, Nuts, and Honey
I'm a firm believer that anyone who says they don't like oatmeal simply hasn't added the right toppings to it. On a rainy fall morning, there is nothing I love more for breakfast than a nice warm bowl of oatmeal and coffee with pumpkin spice creamer.
I prefer steel-cut oats to rolled oats because they have a heartier texture. I also like to cook my oatmeal on the stove because I can control the texture a bit more, but you can also easily cook it in the microwave. After the oatmeal is prepared, you can add any toppings you want to it. My personal favorites are a splash of almond milk, a spoonful or two of almond butter, any kind of nuts, honey, cinnamon, and chia seeds. I also enjoy cooking my oatmeal with a banana to add sweetness and a creamy texture (click here for more specifics on how to do it). It's filling, flavorful, and a great way to start any school day.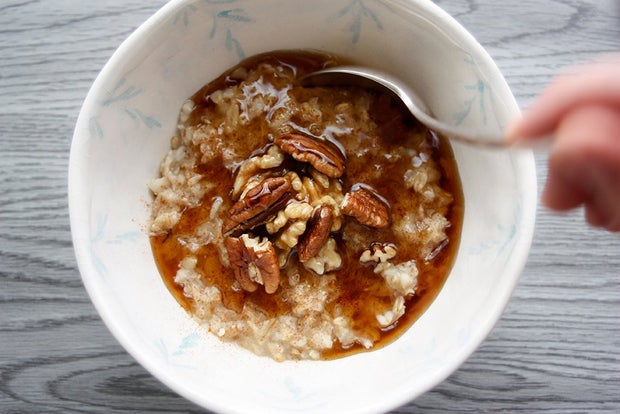 Christin Urso / Spoon
2. Kale, Quinoa, and White Bean Soup
Growing up, I was not a big fan of soups, but once I started making my own and adding what I like, I became obsessed. Soups are the perfect thing to make on weeknights because they're typically low effort. You simply chop up your ingredients, throw them in a pot, let them simmer, and voila, dinner!
I love this kale, quinoa, and white bean soup recipe from The Simple Veganista because it includes many ingredients I often have in my fridge and pantry, like onions, carrots, canned tomatoes, canned beans, quinoa, and kale. But if you don't have all of the ingredients the recipe calls for, don't worry! You can easily throw in whatever vegetables, spices, or canned beans you have on hand. This soup with some warm bread for dipping is just heavenly.
3. Pasta with Homemade Marinara Sauce
In my opinion, there are few meals more comforting than a delicious plate of pasta. Pasta is definitely a tried and true favorite among college students because it is simple, quick, and affordable.
But if you're looking to level up in the pasta department, I highly suggest making your own sauce. It might seem a little intimidating at first, but it's actually fairly easy and far more delicious than many jarred sauces on the market.
I like to chop a couple of cloves of garlic and simmer them in olive oil with salt and pepper (I also like to add onion if I have it on hand). If you want to add a pinch of red pepper flakes for an extra hint of spice, I highly suggest it. Then I take a can of whole peeled tomatoes and stir the tomato solids in with the garlic and oil until they break down a bit. Then I add the remaining liquid in the can to the sauce and let it simmer while the pasta cooks. For some added richness, you can also add butter or parmesan cheese to the sauce. After the pasta has cooked, all you have to do is stir it with the sauce and enjoy!
If you want a more detailed recipe on how to make a beginner pasta sauce, I suggest this simple Pomodoro recipe by Bon Appétit.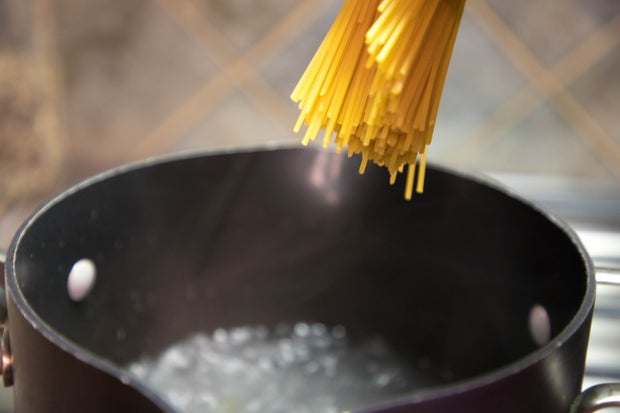 Alex Frank / Spoon
4. Spiced Chickpea Stew With Coconut and Turmeric
This recipe by New York Times columnist Alison Roman completely took over the Internet when it was first published, and for good reason! It's one of my favorite go-to recipes and certainly a crowd-pleaser. It has a pretty simple ingredients list with many items that you can find at any grocery store, like garlic, ginger, onions, canned chickpeas, coconut milk, and turmeric. I suggest topping it with yogurt and serving with some naan bread for dipping. There is also a helpful YouTube video on how to cook the stew step-by-step that I highly recommend checking out on the NYT Cooking YouTube channel.
5. Butternut Squash Risotto
I saved this butternut squash risotto recipe by Lauren Miyashiro for last because it is the most time consuming but definitely has the biggest pay-off. My biggest tips for preparing it are to buy pre-cut butternut squash and take your time when adding in the chicken stock because it will make your risotto much creamier. I also like to stir in some chopped up kale at the end for an added color and texture. In my eyes, this is a quintessential fall recipe that is sure to amaze your roommates or family if you make it for them. It's cheesy, warm, and incredibly comforting.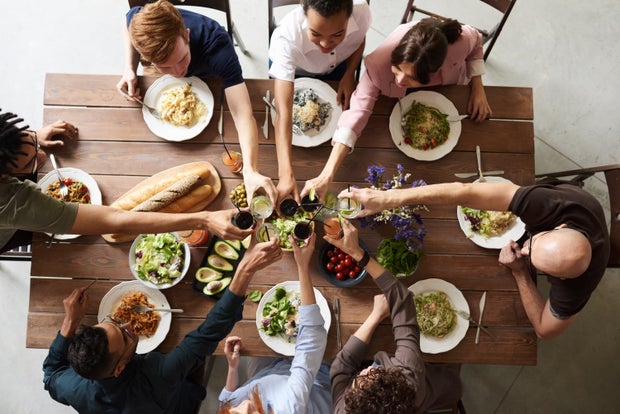 Pexels
I hope you find time to try out these delicious recipes this fall season and learn to fall in love with cooking as I have. Once you give them a try, I assure you that you'll realize that cooking doesn't have to be a time-wasting, boring, and lifeless task but rather a source of fun. Happy cooking!