Best Places to Get Dip Powder Nails Around Campus
As we enter midterm season on campus, it's very easy to fall into a slump. Personally, I find it easy to neglect self-care in the midst of studying for exams and turning in assignments. I recently learned that letting myself take a break and get pampered actually helps soothe me and increase my productivity. One of my favorite self-care activities is getting my nails done, particularly using the dip powder method. Here are few of my favorite spots around Seattle: 
1. Excellent Nails & Spa - 1326 N 45th St Seattle, WA 98103 b/t N Stone Way & N Interlake Ave Wallingford
This place is on top of my favorite dip powder nail salons due to their consistent quality. I've never walked out disappointed, and as a regular customer myself I can understand why this place has such a cult following. They are also able to do custom designs and are able to add gems and other special effects such as glitter and chrome powder. Although dip powder is their specialty, they also offer other services such as manicure and lash extensions.
2. Angel Nails Spa - 1326 N 45th St Seattle, WA 98103 b/t N Stone Way & N Interlake Ave Wallingford
I find myself going to this spa when I happen to be in the Wallingford area visiting my sister. They have a wide variety of color selections, and I enjoy the fact that they particularly have a bigger array of neon colors. Although I have left the salon feeling satisfied plenty of times, I have found the quality of their sets to be just a tidbit less consistent.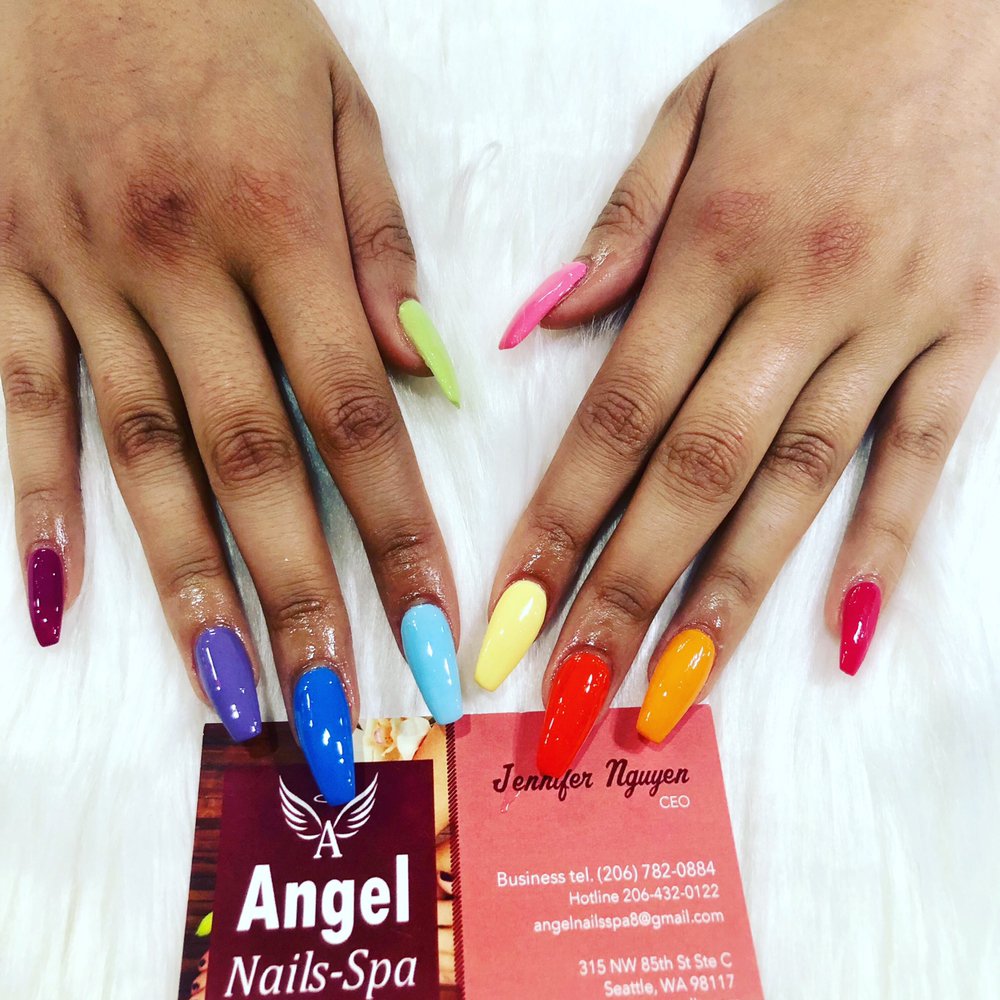 3. Roosevelt Nails Bar -1211 NE 65th St Seattle, WA 98115 b/t N 12th Ave & N Brooklyn Ave Roosevelt
Tucked away near 65th, this place is known for the cute nail art designs they do. They also provide great gel pedicure and manicures, though I have found that the quality of their ombre dip powder to be lackluster. Pro tip, you can get a slight discount if you pay in cash, you just have to ask!
All images are from these business' respective Yelp! Pages.