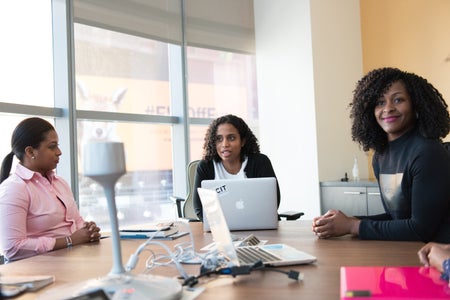 4 Brand Ambassador Programs for College Students
Becoming a brand ambassador or college representative for a company is a great way to learn introductory skills for marketing and to build your resume. Sometimes it can be challenging to find an internship or job that fits your interests without it requiring prior experience or being competitive. Brand ambassadorships are opportunities that any student in any grade can participate in. As long as you have a passion for a certain company or career field, there's no such thing as being under qualified to help promote a brand. One of the best perks (besides free products of course) is being able to network with other students who share similar interests with you outside of your university. Representing a company opens up wider doors for talking to administrators and other professionals in schools and in companies. 
Most importantly, however, becoming a brand ambassador shows future employers that you're a self-starter and that you don't wait for opportunities to come to you. With that, here are five brand ambassadorship programs that are currently looking for students who are organized, have an entrepreneurial spirit, and are willing to learn how media marketing works. 
Bumble isn't quite like other dating apps because it also helps people meet new friends and network with those who share similar interests. Being a student ambassador with Bumble means that you'll be conducting community research, engaging in PR, and even be involved in events both on and off campus. 
University Tees is a clothing website designed to provide comfy casual-wear and accessories for college students. Their company also lets people customize their clothing with sorority and fraternity logos. According to their website, being a Campus Manager involves roles like inventing sales ideas, networking with organizations and facilitating sales. Plus, it's a paid opportunity which is always great. 
For those who love being creative digitally and are interested in a career involving software programs, this ambassadorship is a great segway into that professional field. Ambassadors get involved in career workshops, contribute to research projects and can get featured in marketing programs or conference presentations. 
Known as a Red Bull Student Marketeer, students involved in the program work to help promote the brand to consumers, create a networking team, and get hands-on experience with sales. Red bull also listens heavily to student's opinions about products which overall helps to improve their sales and make their drinks appealing to a wider group of consumers.