Why You Should be Nice to Employees During the Holidays
Now that Thanksgiving is officially over, the biggest shopping season of the year is upon us: the holidays. Black Friday and Cyber Monday have traditionally marked the beginning of the holiday shopping season, and every year the sales get wilder and the crowds grow bigger.
In the midst of your holiday shopping, make sure you're being kind to the people enabling you to buy that must-have sweater or perfect phone case—the employees. Whether they be retail, restaurant or customer service, make sure that you aren't biting their heads off when an already deeply discounted sale item isn't further marked down, or something you want isn't in stock.
It's easy to forget that these people are just that—people. When they're done bagging your items, bringing you your burger or taking your calls, they go home to their families or go right back out and shop for their loved ones. Their only want in life isn't to ensure that you get your ketchup, or that your gift wrap is done just perfectly. Often, doing those menial and sometimes degrading tasks is what gives them their rent money, money for food and money to get their families a thing or two for the holidays. It might seem like they exist solely to help you and your friends find that must-have makeup item hidden in the aisles at Sephora, but I can hurriedly assure you that they absolutely do not.
Unfortunately, many people do not take this advice to heart and use the holiday shopping rush as an excuse to be extra nasty to employees. Now, I'm certainly not saying that every single retail, customer service or restaurant employee is a perfect angel. But, that does not give anyone an excuse to treat them as though they are somehow "beneath" you. They are still human beings—they still have feelings, the same way you or I do.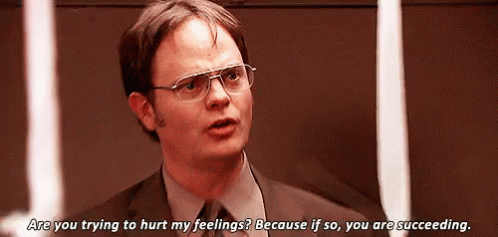 Being an employee anywhere means that you'll have to deal with unpleasant customers on more than one occasion. But that doesn't mean it stings any less when someone who isn't your boss yells at you or makes you feel inferior. Snapping your fingers at your server, rolling your eyes when your cashier takes a moment to bag your items or growing frustrated with an employee on the floor when they don't immediately know the answer to your inquiry, all take a toll on the employee. It makes them feel just as crappy and underappreciated as you could imagine. We all get annoyed, I know that, but try and limit how often you go off on an innocent employee just trying to get their next paycheck.
The holidays are associated with cheer, good spirits, love and kindness. So, make sure you're expressing that in all actions of this season, from the employees you're buying from to the family members you're gifting. You don't have to go all out and buy your nearest gas station clerk a new car. But something as simple as a smile, a genuine "thank you" and understanding if something goes a little awry can go a long way.
Happy holidays, and make sure you're being kind!