I always liked being at home by myself. As an only child with two working parents, I found that I was home by myself from 3:30 p.m. to about 9 p.m. at night when I was in public school, and I enjoyed that time. I learned that even as an extroverted person, I am quite alright being alone and easily found ways to keep myself entertained. Even in college, I enjoyed it when my roommates were home, along with when they weren't. Moving to Richmond for college wasn't a big shock for me because I already knew how to survive living by myself.
I spent my freshman year in the typical dorm-style living situation, and in my current year as a sophomore, I live in an apartment on campus. Since both places were under VCU, I didn't have to pay monthly rent since it was included with my tuition, but I still had to adhere to the rules. This meant I had a limited guest policy before COVID-19 happened, and now, the guest policy is suspended. This was only hard because when my parents come to visit, they bring me food and groceries, so it gets very exhausting bringing it all into my apartment by myself.
I also can't bring my friends into my apartment, and I feel bad always going over to their apartments since they all live off-campus. In both years I lived on campus, I always struggle with the smell of marijuana coming into my room. I don't really mind if it is only a few times, but it has gotten too much, and my patience for it is pretty much at its limit. I just started spending my nights on Apartments.com and Zillow to get some feel for places to live next year, and I sure was not expecting a few things.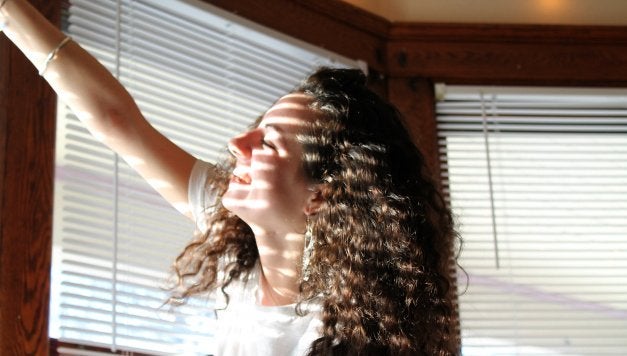 Just looking at the prices for monthly rents really makes me nervous. I knew Richmond was an expensive city to rent in, but I never realized how much it is. I talk with my friends who go to other universities in Virginia, and their monthly rents are significantly lower, and they get nice, fully furnished and updated units, whereas, in Richmond, almost all of the available apartments are unfurnished, not fully updated and okay-looking but much more expensive. It makes sense that Richmond is a heavily populated city, so rent is more expensive, but it's almost ridiculous.
Getting utilities as a part of the rent, internet and a washer/dryer set included in your unit is considered a luxury and, thus, more expensive. I had a dream of getting my own kitten when I moved off-campus at VCU, but sadly, that dream was easily crushed because many units don't allow pets and the ones that do add a fee that is so expensive that you are pretty much paying rent for your pet. The location also matters to me because even though I go to an open-campus university and have to walk everywhere, I hate walking. Luckily, all of my classes are in only one building but trying to find a place to live that is near that building and away from noisy roads has been a real difficulty.
I know that many leases aren't up yet, considering it is only March and most leases end around mid-summer. I am trying to keep an open mind and have some hope in finding a nice place to live next year, but stress from trying to find a decent place to live at a decent price is bringing me down. I haven't had a crying session (yet), so maybe that is a good sign. I know that all of this stress will be worth it when I finally find my apartment and get to decorate it like my dream Pinterest apartment.