How I Found My Style in Quarantine
At the beginning of quarantine, I realized I owned a lot of clothes that I wore because they were easy. A lot of jeans, American Eagle t-shirts that I got while I was working retail and oversized men's tees. Looking at the clothes I owned didn't spark joy, but I also did not have the money to just go out and buy a whole new wardrobe. My friend told me about how she started selling some of her old clothes on Mercari for some extra cash on the side. Now, this by no means funded a whole new wardrobe, but it definitely helped.  
I started by going through every single item of clothing I owned. Unfortunately for me, that means looking at clothes that I have owned since I was a freshman in high school (I'm a junior in college now). You could say I have a bit of a hoarding problem and never really got rid of clothes that I never wore, grew out of, etc. I listed a lot of the clothes that I thought would sell, and the rest I donated to my local thrift stores. It was the biggest clean out my closet had ever seen. I was very impressed and proud of myself for getting rid of things I did not need. It was also very cathartic at the end, so maybe Marie Kondo made some points.
There was a TikTok trend of people going through different aesthetics and trying them out to find what worked best for them. I scrolled through these aesthetic videos for hours on end. I became impartial to the dark academia aesthetic and "Mamma Mia"/Stevie Nicks aesthetic. I did some research on each aesthetic and the best place to get the clothes I wanted. I also used the remainder of my closet to go towards my aesthetic wardrobe.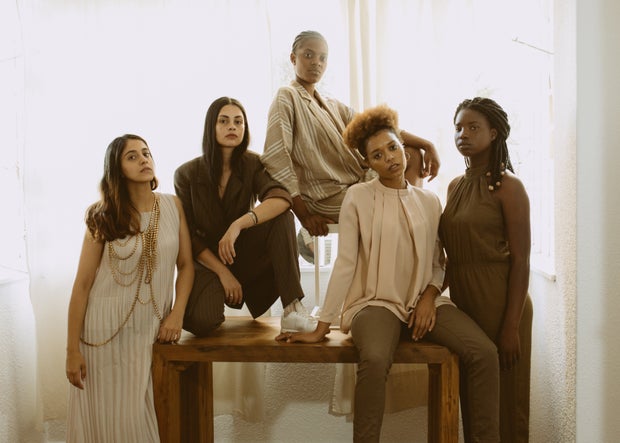 Photo by RF._.studio from Pexels
For the dark academia aesthetic, people seemed to have the majority of their clothes thrifted. This caused a problem since all of the thrift stores were closed. Only essential businesses were opened at this time, and clothing shops were not included. I found some online thrift stores and ended up buying some items off there, but I am personally not the biggest fan of online thrifting. Especially when people are charging $50 for something they bought for $10 at their local thrift store. I ultimately ended up waiting around until things started to open up to get what I really wanted at a price I could afford. Once they started opening up, I took proper precautions since thrift stores were already nasty pre-COVID. It involved a lot of laundry, hand sanitizer and wipes. If you go to a thrift store during a pandemic, please be safe. 
The "Mamma Mia"/Stevie Nicks style I wanted was harder than the dark academia one. A lot of the places that sell 70's style clothing are super expensive (Free People and Anthropologie, I'm looking at you). I did get some pieces from thrift stores, but my local ones do not sell a lot of clothes that fit that style. I found ASOS, Modcloth and smaller boutiques fit what I was looking for, and they tend to have a lot of sales and promotional offers. 
I am still acquiring new pieces for my closet. It takes time, especially if you do not have money just lying around for a whole new wardrobe. Since getting rid of all the clothes I did not necessarily like or wear and replacing them with pieces I liked, I found I was happier and more comfortable in what I wear. My self-confidence is still not the best, but it has improved since finding my style. This has definitely been a self-care experience for me, and recommend it to anyone who has been thinking about doing something like this. Replacing your clothes with things you are comfortable in is not going to solve all your self-esteem issues, but I do think it helps.