Fun Things to Do With Your Pumpkins for Halloween
It's that time of year again to get in the spirit for Halloween and take advantage of pumpkin-flavored everything! Kicking off Halloween right during the month of October is the best way to set the tone for the upcoming winter holidays. However, if you're absolutely terrible at carving pumpkins, like me, don't fret because there are still plenty of fun activities you can use pumpkins for!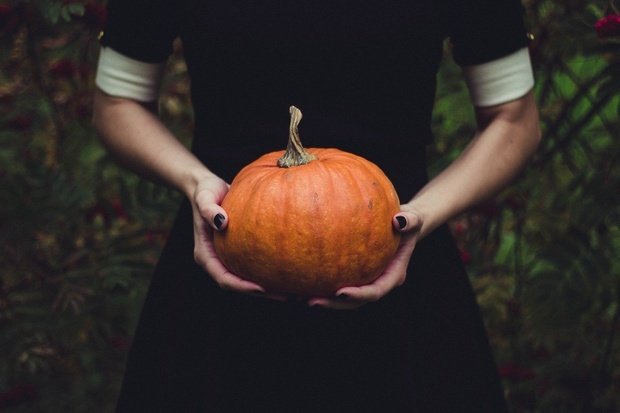 Photo by Pexels from Pixabay
My great grandmother used to roast pumpkin seeds every year and would sit around with all the other grandmothers playing cards and eating "Bissett," which is what they called it. My family has made it somewhat of a tradition for Halloween to roast pumpkin seeds and keep them around to munch on as a snack. After gutting the pumpkins, you separate the seeds, roast them in the oven and salt them. It's really that simple, and going through the process can be a bonding activity between friends. You can make it as fun and cozy as you want! I often find that just having seasonal snacks around, in general, is a great way to feel more festive. Pumpkin seeds are relatively healthy and make for a yummy snack, so I recommend giving this a try!

2.

Paint and Decorate Your Pumpkins

Due to my lack of carving skills and my limited space in a college environment, I've started opting for painting and decorating my pumpkins instead of carving them. It's not the most traditional activity, but it has spared me the messy aftermath and cleanup that comes with carving pumpkins. There's a lot of creative freedom when it comes to painting pumpkins because you have more options when it comes to color schemes and patterns. If you're not much of a painter, another fun thing to do is decorate your pumpkins with little Halloween costumes. I've seen pumpkins bejeweled with rhinestones, glitter and cute ribbons. You can go all out by dressing up your pumpkins with paint, props and costumes, or you can take a more minimalistic approach by simply giving it a layer of paint to match your home. There's no limit when it comes to expressing your creativity and showing off your ideas for Halloween pumpkins!

If you're not into creative arts and crafts and want to do something requiring less energy, something I love to do is try new recipes and add them to my cookbooks if I like them. I recommend taking advantage of pumpkins being in season, and you can create a directory or index of your favorite treats to save and even make your own traditions from them. This time of year is perfect for testing out new recipes in order to perfect them for the upcoming holiday season, and there's no better time to bake pumpkin treats than autumn! 
There are a plethora of ways to get festive and in the spirit for Halloween, and it's the perfect time of year to build traditions of your own by incorporating pumpkins! I encourage everyone to branch out and try some new or untraditional activities this fall season.