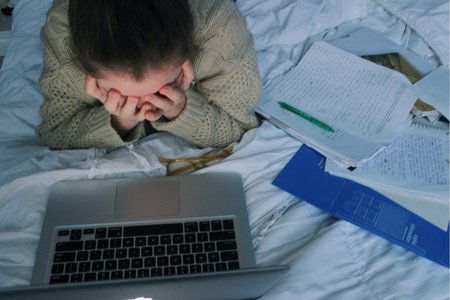 Anna Schultz / Her Campus
Let's Talk about Time Management and Stress
Happy March! In this semester, academics and extracurriculars could be overwhelming. Four inspiring women I interviewed earlier offer some fantastic suggestions on how to cope with a busy springtime!
1. Can you offer some suggestions about time management?
Siqi Chen (2020): Planning ahead is the key. I usually write down the due dates for all of the assignments and midterms I have (due within the coming two weeks). Based on urgency and importance, I will prioritize certain work over the others. Setting realistic goals and crossing out finished work are two good ways to avoid being overwhelmed and to provide motivation for me to keep fighting. 
Lanny Huang (2022): I recommend mingling different tasks within a time period. Instead of solely working on one task at a time, mingle in some relaxing activities like a stroll. 
Yanxi Yu (2021): I always make a to-do list to remind myself the number and type of tasks that are waiting for me to finish. I will erase the ones I have finished. All the things are visual to me, and I will be able to better schedule my time. 
Kayla Johnson (2020):  I use both a monthly and weekly calendar and highlight important events and assignments. I find using a monthly calendar helpful because it helps me visualize the obligations that I have coming up. It motivates me to have assignments done early (especially for weeks where I will have multiple graded events). I use my weekly planner to plan when I will try to complete each assignment. Within each day, I try to plan which assignments I will have done before I attend extracurricular activities.
2. What advice do you have on coping with stress?
Siqi Chen (2020): Taking some good rest definitely helps. Sometimes I will go to the gym. I will also talk to my best friend about the things that stress me, and it has been very helpful. 
Lanny Huang (2022): I learned from a psychology class that the following will help cope with stress: do aerobic exercises, practice mindfulness via meditation, and seek social support by talking to family members and friends.
Yanxi Yu (2021): When I'm stressed out and don't know what to do, I choose to sleep or to do something fun to change my mood. I will only have new ideas and solutions when I'm in a good mood. 
Kayla Johnson (2020): During really busy weeks, plan ahead for a time when you can do something relaxing with a friend. I plan ahead for movie nights, spa nights, or baking with friends to make sure that I don't go the whole week without doing a de-stressing activity. I also take short yoga breaks with friends when staying up late to study.
Siqi Chen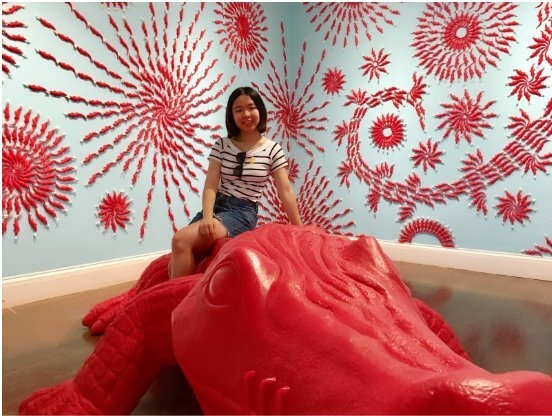 Lanny Huang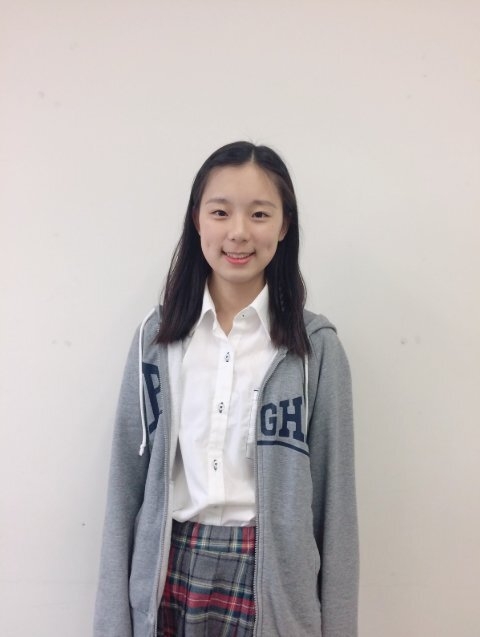 Yanxi Yu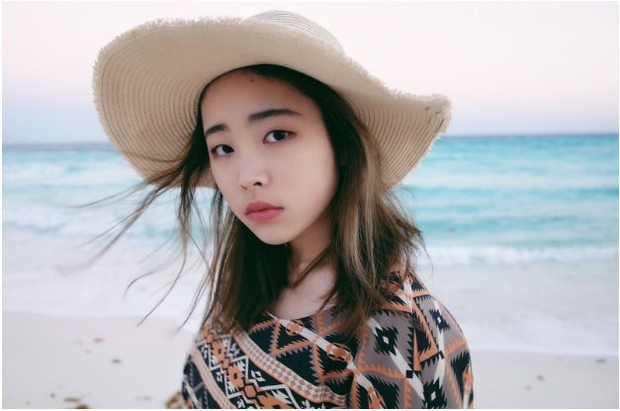 Kayla Johnson