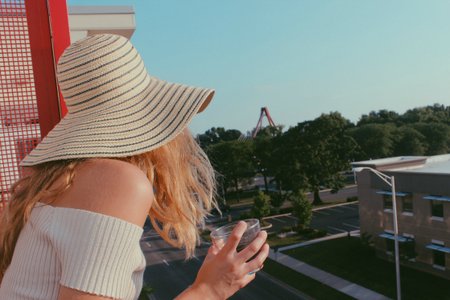 Anna Schultz / Her Campus
10 Types of Wine to Drink and Pretend You're An Adult
Everyone can agree that drinking wine brings a certain level of sophistication and adulthood. But what wine is the one for you?
This fruity red is a grown up juice box. It'll also make you feel like an actress in a silent french movie.

This buttery white is full bodied and scrumptious. Drinking it is probably one of the only things you're comfortable having in common with your mom.

This is one of the most popular labels in the world! It's rich and elegant, and will definitely make you forget that time you confidently said Hong Kong was in Europe.

This spectacular German wine will make you all the rage with the exchange students. It's a perfect medium in terms of taste, and you will feel extremely cultured while ordering it with some chicken tenders.

As long as you're bringing the red to the party, nobody is going to give you any trouble. This exotic grape is fruity while still being medium bodied and full of flavor. It's peak adulting.

What could be more grown up than ordering a wine you can barely pronounce? This is more on the dry side, but still sweet enough to get the full juice box effect.

Similiar to the Cabernet, this is a very grown up drink that goes with very grown up food. This is prime time to order some chicken, beef, and roasted vegetables.

This classic drink is the wine equivalent of people correcting you as you say "Frankenstein" instead of the more appropriate "Frankenstein's Monster". While Champange as a sparkling wine is known the world over, it can only be labeled as Champange if it comes from the Champange region in France. Extra adult points for remembering that.

This is a beautiful complex drink, being both a white and red wine. There is nothing quite so elegantly paired as a good light Rosé with light foods. It is light adulting in itself.

This is Champagne's distant Italian cousin. It is far more approachable, and can be paired with a wider array of options than the French variety. This is a great option to dip your toes in the water with wine pairings, and the start of a lifetime of impressing your friends.
Being an adult is hard, knowing something about wine makes it a little easier.
DISCLAIMER: Her Campus does not promote unsafe drinking practices, or underage drinking. Please drink responsibly!