Take Notes With Me: Part 2
Ahhh Spring Semester is upon us. It's goodbye sweaters, hello army pants and flip flops. Not only am I saying goodbye to Fall Semester, but I am saying hello to the Spring Semester.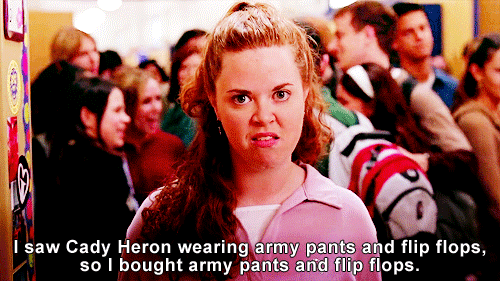 About two semesters ago, I wrote an article literally with the same title Take Notes With Me. Well now, things have changed. I have spent a year realizing what works for me and what doesn't.
Typing notes was just the easiest and fastest way to jot down whatever my professors have to say in class. Instead of using Microsoft's Notebook app, I found a new app that I absolutely love (and it's free!)
The app is called Notebook, (geez wonder who created the name) and I have created a notebook for each one of my classes, and for personal use. The fun part of it all is that they have so many cute notebook covers -- so I can really make my notebook look how I want.
When you click on the notebook, your now inside the notebook's pages. This is where you will find my notes. You can even change the color of the page to whatever you would like. Not only can I write my notes down, I can also create a to-do list for this class.
Even though typing notes was the fastest, I still missed physically writing my notes. What made me stop writing my notes was because of how heavy my backpack felt with the notebooks and stationery supplies. For Christmas, I was given an iPad 9.7 inch with the pencil -- this changed everything!
It took me awhile to find a free app that would be available for my Macbook and iPad. Notebook was exactly what I was looking for. I have the option to write my notes or type them, and it will all be located in the same notebook. If I don't like the color of the pen or highlighter I'm using, I can create the color I want.
I'm not saying to dish out almost $500 on an iPad. However, for whoever does have one, I totally recommend downloading the Notebook app! If you prefer to type your notes, you can still enjoy the app!