I recently had the wonderful opportunity to meet with an entrepreneur getting a Master's degree in Business Creation. Meet Yasmin Khan, the founder and CEO of Khalm, OUD infused skin care.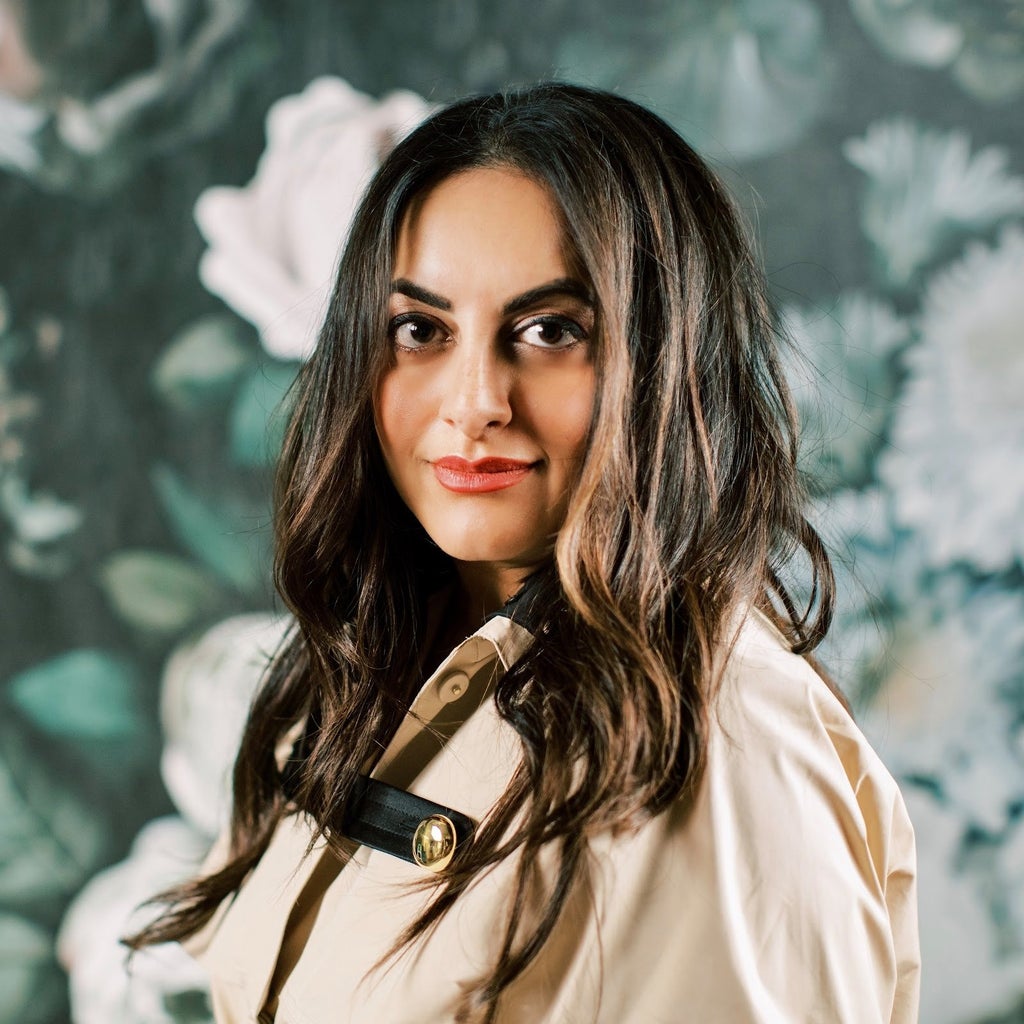 Yasmin began her entrepreneurial journey by launching a skincare brand that has transformed the industry. Through her love for French skincare combined with her Indian and Pakistan heritage, she brought a new approach into the skincare industry — an old infused approach. OUD is a naturally occurring, magically scented ingredient that originates from a tree. It is an ingredient that is naturally antibacterial, anti-aging, antioxidant, Ayurvedic, and potent in healing and had never been translated in luxury skincare before. This skincare line was created not just to be another brand on the shelf, but to be a brand that will capture the highest standard of beauty. Khalm boasts the most expensive and natural ingredients and is European Union Certified, PETA vegan and cruelty free, free of parabens and phthalates, and gluten free initiative.
I was fascinated by Yasmin's accolades and I wanted to meet her and get to know more about her amazing life. Yasmin is so down to earth and so graceful; just in the first few minutes of speaking to her I knew I was in the presence of a genius and a boss lady. Yasmin talked to me about her heritage and how she felt inclined to introduce this beautiful South Asian culture into American skin care. She wanted to shed light on the natural ingredient that is the secret to eastern beauty. Growing up, Yasmin had a hair condition that inspired her to find better skincare and makeup. She had tried numerous skincare regimens to live with this hair condition, but none worked for her until later in her life when she discovered French skincare. She finds French skincare to be the highest standard in beauty, skincare, and fashion, of course! 
What I liked most about Yasmin was that she has been so giving throughout her life. I have cystic acne and I feel embarrassed to leave the house if I don't cover it up with makeup, and even then there are treatments for it. But with a hair condition that did not have treatment or support options, I can only imagine that it must have been extremely difficult to deal with. 
After getting married, she has been the support system for her husband who was then finishing his doctorate degree and setting up a business. She also has a beautiful home and two children that she takes care of full time. She is very family oriented and believes in providing the best life for her loved ones. 
I really wanted to know where it all started, and I was so impressed by her knowledge of so many different industries. She has a Bachelor's degree in Secondary Education and Teaching, a Master's degree in Strategic Communication, and is currently working towards a Master's in Business Creation. She is also paralegal and makeup artist certified! This was so amazing to hear — she is the epitome of a boss lady. She has taken different routes in life, all of which have led her to successfully gain knowledge and use that knowledge to run this amazing brand. 
If you can't tell already, I am in awe of Yasmin and I strive to be just like her. Here's a quote she lives by: "There are only two days in the year that nothing can be done. One is called yesterday and the other is called tomorrow, so today is the right day to love, believe, do and mostly live." -Dalai Lama. I think it perfectly illustrates who she is and how far she has come. She always had faith in herself and has gone through life step by step and day by day while embracing the present. I hope each woman reading this is aware of their own strength, courage, and ability to succeed. Don't let anybody or anything stop you from living in the now, loving and believing in yourself, and becoming the boss lady that you are meant to be.