Take Joe and Michelle Into The Next Semester
The Obama presidency has given us many gifts throughout the past 8 years, and we are sad to see them go. Politics aside, the Obamas have brought us hope and compassion, and above all else, this presidency has brought us Joe Biden and Michelle Obama. And who better to usher us into the new semester than these two inspiring leaders and fierce fighters?  If you're like me and need a little more encouragement to even get out of bed and show up in class this semester, you will need to hear these little nuggets of presidential wisdom.
Here is some feminist love from Joe himself:
"I do not believe that we have a right to tell other people, women, that they can't control their bodies." 
Thank you Joe, coming from a straight, white, baby boomer male. We are all thankful that it came from you.  
Now for some strictly semester-based inspiration:
"A lucky person wakes up in the morning, puts both feet on the floor, knows what they're about to do, and thinks it still matters."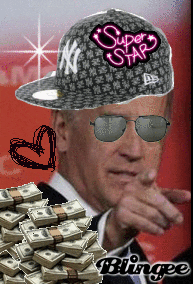 Why am I getting up at the crack of dawn to trudge to a 3-hour lecture in a freezing auditorium? Because it matters. If I think it doesn't matter, then it won't. I am lucky to be here, we all are. Aw, thanks Joe.  
On grades: "Failure at some point in your life is inevitable, but giving up is unforgivable."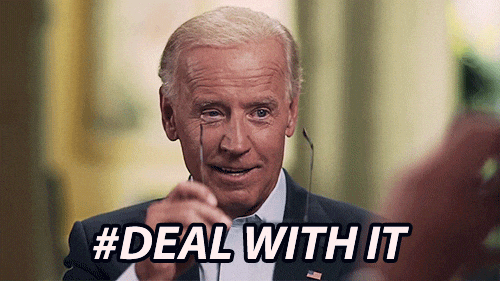 Sure, Joe, I definitely failed my Astrophysics class last semester, but I didn't give up and now I am retaking the credit. That counts right?  
Whew, thanks Joe, I didn't think I'd make it. This is giving me lots of inspiration for actually going to class and actually paying attention and actually doing the work. But, on a more serious note, I think we need to call in Michelle so I can have some more wisdom from the most incredible First Lady in history: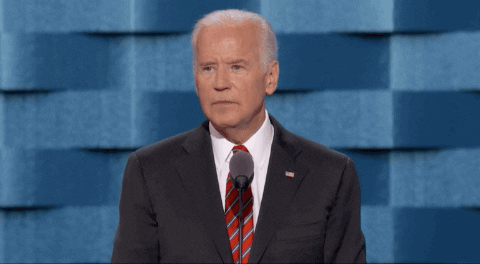 Michelle talks to me when I feel lost:
"I want our young people to know that they matter, that they belong."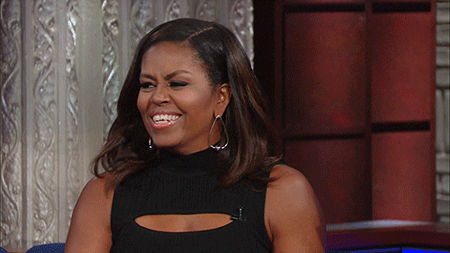 Yes. I do matter, I do belong. But what about when you're gone, Michelle, what will we do?  
It's okay. We have all the tools, we can make it. Right, Michelle?
"Don't be afraid, be focused, be determined, be hopeful, be empowered."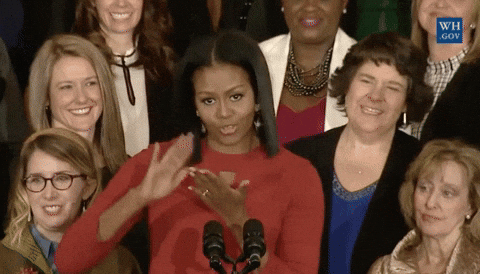 You're right, Michelle. I may be extremely terrified of Astrophysics, but I can do it. I am determined, I can do this.  
Any kind of final wisdom from the Queen? Oh yes, Michelle is full of beautiful golden threads of thought.
"The power of hope. The belief that Something better is always possible if you're willing to work for it and fight for it."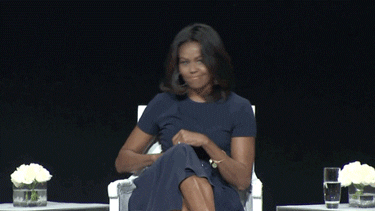 Now this isn't just about Astrophysics. Michelle, you have definintely earned the right to "drop the mic."
These past 8 years have truly been a gift.  
Joe, thank you for your messages of hope and confidence. And don't get me started on loyalty and friendship.
Michelle, thank you for making us feel empowered, heard, and inspired.  We sure will miss you.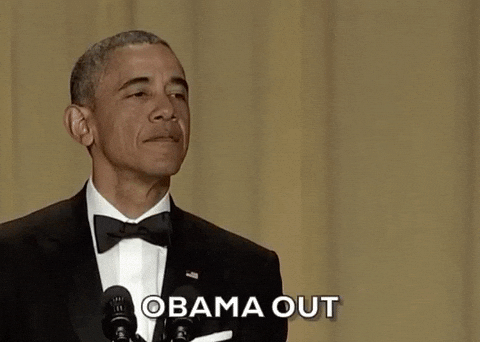 Editor's Note: All articles for Her Campus at the University of Utah are the opinions and beliefs of the writers and do not reflect Her Campus at the University of Utah, the University of Utah or Her Campus as an international magazine.