1 Corinthians 13:1-13
Love is patient, love is kind. It does not envy, it does not boast, it is not proud. It does not dishonor others, it is not self-seeking, it is not easily angered, it keeps no record of wrongs. Love does not delight in evil but rejoices with the truth.
How was your Valentine's? Was it amazing and heartwarming? Or was it a wretched disaster? 
There can often be a lot of expectation surrounding this annual celebration of love, and once it's come and gone, many singles and couples are left feeling disappointed, rejected, or resentful. It's a mixed bag, really. 
Perhaps there was no one special to spend it with, or maybe a partner forgot or didn't want to do anything romantic? Whatever the reason, for a lot of people, the post Valentine's Day blues are real.
Just because they might not be into Valentine's Day doesn't mean that you can't celebrate it. If you're in a relationship, explain why it's important to you with your significant other. It's as simple as being able to communicate on mutual ground. That way you are more likely to avoid the same situation happening again next year (emphasis on the "likely"). We're not perfect. And who's to say you can't go out on the day after Valentine's? Hell! Make the rest of February the resurgence of the honeymoon stage and go buckwild! You shouldn't have to wait another whole year — happy couples celebrate their love every day and schedule special dates often. 
If you're single and just couldn't make my favorite holiday work out for you, then it can really help to talk to a friend or family member too. Shoot! If you're single, then it means you can literally plan out your day appreciating the eff out of all those special someone's who've had an impact on you (here's a rose to you, Mom!). Link up for a night out with your friends — even if it's not of a romantic nature, just go out and do something. You also never know who you might meet out that probably had the same idea, too.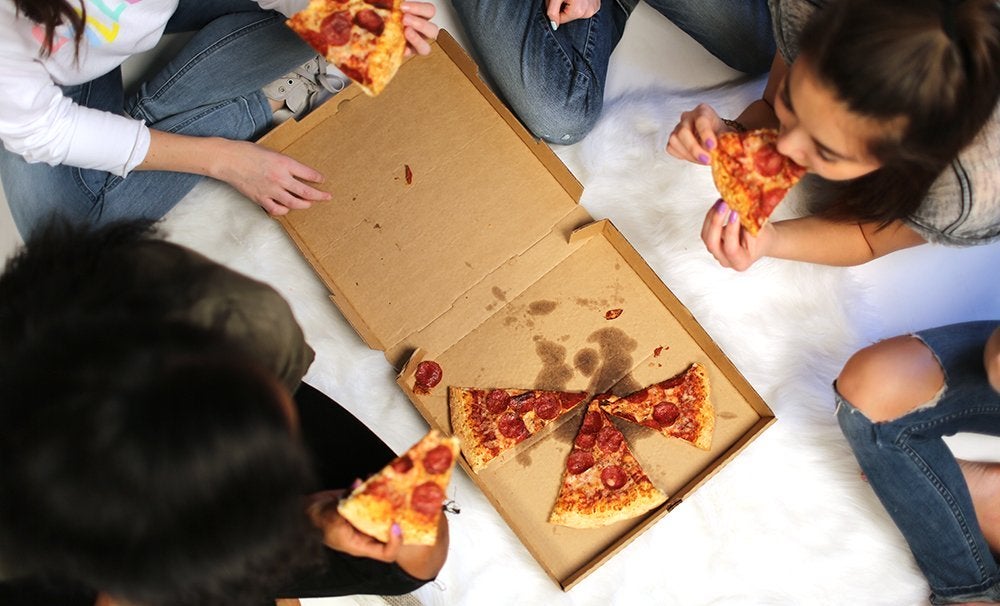 This day can be quite an eye opener for many. It's very easy to become complacent or distracted by busy life in relationships. Post-Valentine's Day feels can give you an opportunity to evaluate yourselves and place more importance on your love for one another. Prioritize more date nights and spending quality time together. If you're single, maybe it's the time to try out those dating apps or finally figure how to approach that apple of your eye. In my case, I had a blast just being able to put multiple smiles on the faces of people I care about and those I genuinely thought were great individuals! It was a really good time, but it was also a good reminder of how awesome it'd be to have that special someone.
Whatever you do, do not, under any circumstance, bottle up any negative feels.
And don't you dare give up on love. If Valentine's Day was a bust for you, then make changes! Clear up those misunderstandings within your relationship and look after yourself.  Self-love is always key. Whether it's for general confidence or any successful relationship, take care of yourself. If you'd rather stay in, then go ahead and spoil yourself. Whether it's at home spa day, lifting weights, or playing video games, just DO YOU. 
I hope these tips help you feel hopeful whether you spent this past Valentine's Day alone or in a relationship. And I hope you can look forward to the rest of the year and hopefully til next year's day of love!