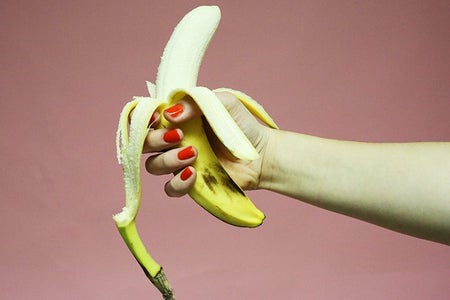 Molly Longest / Her Campus
Netflix's Sex Education: 5 Important Relationships in Season 2
Disclaimer: This article is full of spoilers for Seasons 1 and 2. 
Although sex and relationships have long been themes of young adult sitcoms, Sex Education finds a clever new way to discuss and explore important, overlooked areas of sex and relationships. The show takes us into the awkward teenage years of a boy, Otis (Asa Butterfield)—whose single-mom, Dr. Jean Milburn (Gillian Anderson) is a working sex therapist — as he tries to figure out how to navigate sex, hormones, and relationships and give advice on those topics to his friends. The show takes an intellectual approach to sex and relationships (via Dr. Milburn) and shows just how messy and confusing the application of that information can get—and just how personal and variable sex and relationships are given the person(s) involved. 
In Season 1, Otis takes the information he's learned from his mom and he, and his badass friend—and crush—Maeve (Emma Mackey), form an underground sex advice business at their high school in the UK. Season 2, which aired on Netflix January 17, was not only as good as Season 1 but improved on things the first season was missing. Not only does Sex Education have a racially diverse cast, but the show importantly features individuals with various sexual orientations. Here's a list of relationships I loved:
1. Eric-Rahim-Adam Love Triangle
Can we talk about the amazing love-triangle between Eric (Ncuti Gatwa), Rahim (Sami Outalbali) and Adam (Connor Swindells)? Eric is on cloud-nine after the sexy (French!) new kid actually falls for him, while he secretly misses his secret love, Adam. The show does a very good job of making you love Rahim, and the romance the two share, while also being just as torn as Eric. Rahim is an important addition to the show because he shows Eric how he deserves to be treated and shows the audience what a supportive boyfriend looks like — even if ultimately they might not be meant for each other. Last season, Eric rededicated himself to loving his authentic self—remember the scene where he dressed up all glam and his dad was worried that Eric would be bullied, only for Eric to teach his dad a lesson about self-love? Now it's finally Eric's turn to be in love. Eric is not just the "gay-best-friend," but has a complicated love life of his own.  
 2. The Otis and Eric Relationship

Lindsey Nelson
Otis and Eric are cute friends that ride their bikes through a scenic forest to school every day and talk about their love interests and sex lives. Otis is completely straight and Eric is completely gay and it's not an issue in the slightest. Too many shows depict gay men as only having gay friends or female friends. These two young men might not always fully relate to the sex that the other is having, but they talk about it, they listen to each other and they are there for each other. Of course, Otis has proved that he can be an asshole sometimes, but he always comes to his senses because ultimately he's trying to be a good person and Eric is a great friend.
3. Ola and Lily 

Lindsey Nelson
For a good bit of the show, Lily (Tanya Reynolds) is a single, self-pleasing person and Ola (Patricia Allison) and Otis are together. Lily shows Ola around the school and the two of them become friends. One day, Ola just realizes she likes Lily and decides she doesn't want to be with Otis anymore. No one really cares that all-of-the-sudden Ola is into a girl. Sexuality is fluid. Ola's transition from being a straight-presenting character to being a pansexual-presenting character is as fluid as it should always be. 
The only issue is whether or not Lily likes her back. Of course, Ola is such an adorable badass, so Lily naturally likes her. Also, let me just say, Lily is my favorite character. Not only is she so authentic and creative, but she owns her sci-fi kinks without reservation.
4. Girl Gang 
What's a better relationship than a whole group of strong young women coming together and the united relationship between them? Nothing is better. Early in the series, Aimee (Aimee Lou Wood) gets jizzed on when a total stranger masturbates next to her on the public bus. Although Aimee self-protects at first by downplaying the incident, Maeve, who's been a good friend to her through the whole series, encourages her to report it. Despite Aimee's difficulty with talking about it, the cop and Maeve help her identify the man for the official report, creating an ideal portrayal of how reporting sexual assault should play out. However, the experience still haunts Aimee and she starts to see her attacker everywhere she goes and resorts to walking the long trek to school because she can no longer bring herself to step onto the bus. Later, Maeve, Aimee, Ola, Viv (Chinenye Ezeudu), Olivia (Simone Ashley) and Lily are in detention and Ola and Maeve are fighting until Aimee has an anxiety attack and breaks down. She admits her internal struggle with the assault and the other girls finally find something they can connect over in this bittersweet scene—either sexual harassment or assault. Towards the end of the season, Aimee pulls up to the bus stop once again to face her fears, only this time, all of the girls from detention are there to support her. 
Not only does this scene depict the way that various levels of sexual assault can have a lasting negative impact on women, but it shows how women can come together and support one another instead of allowing one another to suffer independently. Sex Education shows us just how important strong female friendships are when it comes to sex and relationships. 
5. Florence and Asexuality
Florence (Mirren Mack) sees herself as a serious actor and is full of passion. However, Lily says her performance might be lacking because she hasn't had sex and doesn't seem like she wants to have sex with Jackson (Kedar Williams-Stirling), who is handsome and is playing her romantic counterpart in the play. Florence doesn't want to have sex with Jackson, or anyone for that matter. After talking to Dr. Millburn, she realizes there is a good chance that she is asexual. Many shows don't include asexual characters and when they do the character seem to lack passion or creative energy—they appear to be all logic. But Florence is refreshingly opposite of that stereotype. The show also addresses how asexual individuals are often advised that they simply haven't found the right person or situation (Otis' advice) but in reality, they simply don't want to have sex and that is just as valid as wanting to have sex. Unfortunately, Florence isn't a very prominent character and as soon as we learn she is asexual her character's plot kind of disappears. Hopefully next season we will see more from her.
Sex Education continues to be one of the best shows on Netflix, and the way it handles relationships is incredible. Here's hoping for more drama, love, and representation in season 3!