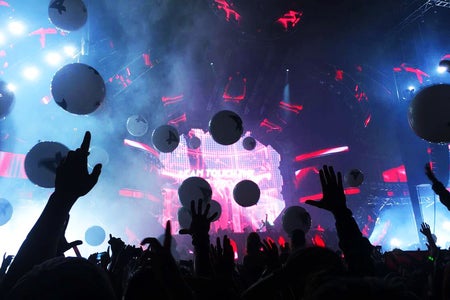 Lindsay Thompson / Her Campus
Music Festival Essentials
Some of the most magical days of the year are when festival lineups drop. Plans are immediately set into motion; where to stay, what outfits to buy, transportation needs, and more. Although all the large logistical details matter when planning your festival experience, many commonly miss out on the smallest essentials that could make or break your festival experience. If you want a guaranteed smooth ride at your favorite festival, make sure to pack these necessities.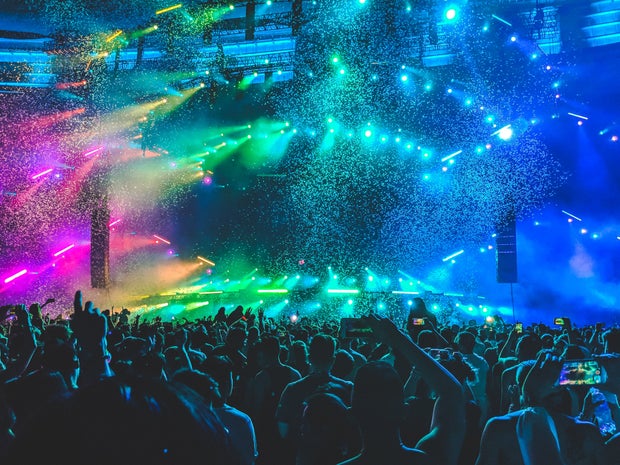 Aditya Chinchure via Unspalsh
1) Fanny Pack
Carrying around your lipgloss and phone all day can become very annoying. A fanny pack is amazing for any festival because it not only provides storage for your little items, but also accessorizes your outfit. 
2) Earplugs
Earplugs are crucial to attending any festival, especially for inside venues. Over time, your eardrums can sustain an insane amount of damage from listening to loud music for long periods of time. Earplugs don't compromise the quality of the music and also protect your hearing. They are a great investment for both the short and long term.
3) Chapstick
When attending an outside festival in the summer, your lips can get chapped extremely quickly. By packing a chapstick, you won't have to worry about nagging your friends for a swipe of theirs. It seems unimportant, but it boosts your overall comfort level at any festival you attend.
4) A Fan
Whether it's a battery-powered fan from Amazon or a typical handheld festival fan, make sure to pack something that will keep you cool throughout the day. Even if you are attending a festival in an inside venue, crowds can become packed and cause the temperature to raise very quickly. By packing a fan, you won't have to deal with being uncomfortably hot.
5) CamelBak
Although not everyone loves lugging around a backpack, I swear by CamelBaks when attending festivals. It's no fun to have to wait in long lines for overpriced water bottles. With a CamelBak, you have access to free water stations throughout the duration of the festival. If you get thirsty during a set, drink from your camelback. If you get thirsty while waiting in line for food, drink from your camelback. It truly is a lifesaver (especially during your favorite artist's set). I've had to leave sets early because I was so thirsty, but now, with my trusty CamelBak I never have to leave a set early again!
Of course, every festival is different and your packing list should vary slightly depending on the venue, location, and other critical factors. However, these are my absolute must-have items for any festival to holistically boost my experience. So, Coachella girls, don't forget these essentials!