I Asked People How They Cheer Themselves Up: Here's What They Said
We have now been through 7 months of quarantine, mask mandates, social distancing, and all other aspects that accompany our new normal since the pandemic began. By this time, I'm sure that many people know someone who has had COVID, has had it themselves, or has lost a loved one to it. It has definitely not been easy for anyone. In a time like this, I have no doubt that all of us have had a hard time managing our mental health. It can be difficult to stay smiling when we can't regularly see our friends and family and have limited social interaction overall with virtual learning. I've surely felt sadness often and I'm sure you have at some point too. That's why I thought an article like this one would be a good one. I asked my friends and followers on Instagram to tell me how they cheer themselves up when they're feeling down. I got some wonderful answers that can maybe help you too, so take a look!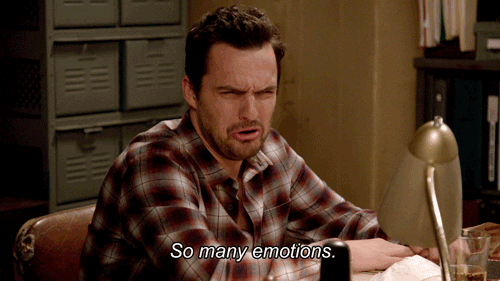 Giphy / Fox
1. "Try on cute outfits and have a dance party."
2. "Go to Target!" 
3. "I'll go on a walk and listen to my favorite music."
4. "Do exercise that I enjoy."
5. "Watch comedic or nostalgic TV shows (The Office, New Girl, a Disney movie.")
6. "Clean and be productive."
7. "Play with my dog or go for a drive!"
8. "I sing with my friends."
9. "From a religious/spiritual standpoint, I'd pray."
10. "Go outside, workout, listen to upbeat music, eat dark chocolate. Anything that releases positive endorphins." 
11. "Call a friend."
12. "Sleep, eat, repeat."
13. "I think of things that I'm happy and grateful to have in my life." 
14. "Read a positive / self-help book."
15. "Go for drives around the city."
16. "Listen to sad music so that I can move on."
17. "Drive up a canyon."
18. "Cry it out because you have to cry to make room for the happiness that's to come."
19. "I play happy music and dance to it!"
20. "Journal out the feelings. Tell myself I'm human and emotions are a part of healing."
21. "Take a shower then have a night in with cookies!"
22. "Yoga — there's yoga videos on YouTube that are for sadness and loneliness and are meant to bring joy."
23. "Spend time with my friends or work out."
24. "Go on a run or take a shower."
25. "Occasionally put on a cute outfit and get drunk with friends, LOL."
26. "Take a drive to see the sunset." 
27. "I give myself the day off, including no social media or homework that isn't a priority."
28. "Listen to good music." 
29. "Take a shower. Even if I'm still a little sad afterwards, at least I'm sad and clean."
30. "Think about the benefits that can come from the situation."
31. "Driving with my music all the way up to my favorite spot in the mountains!"
32. "Binge Netflix while eating sushi."
33. "Painting, drawing, or any kind of art."
Feeling sad, lonely, helpless, or hopeless is okay. It is extremely difficult, but it is okay. There are many ways to make yourself feel just a little better, and hopefully these ones come in handy. It is important that you don't beat yourself up when you want to cry or yell over even the littlest things. Especially during these unprecedented times, emotions are quite literally all over the place. Everyone has those days, and all you can do is get through them, whether that's by putting on your favorite outfit to feel like a bad b*tch, or staying in bed with your favorite snack and Netflix show.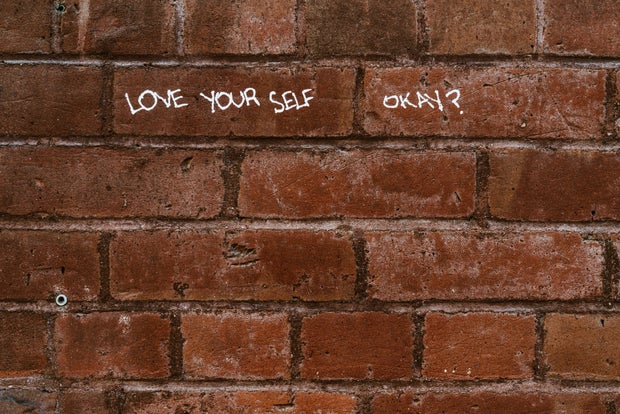 Photo by Nicole De Khors from Burst/Shopify