How You Can Prevent Cancer
The opinions expressed in this article are the author's own and do not reflect the views of Her Campus.
*Editor's Note: Environmental factors can sometimes be things that are out of an individual's control (like nuclear testing or water purity), while other times they are able to be influenced or changed by the individual (like wearing sunscreen, smoking, etc). This article is about highlighting the ways we as individuals can affect these environmental factors, through personal choice & action or asking our government to change their actions.*
My grandpa taught third graders, loved his '55 Chevy, and was one of the smartest people I've ever met. He helped me with reading homework when I was six and taught me how to solve Sudoku puzzles when I was ten. But my grandpa was also epileptic - a lingering side effect from the removal of a brain tumor known as a glioblastoma multiforme at the age of nineteen. This intense form of cancer was not genetic, and not related to any "lifestyle choices" my grandpa made as a young kid. In fact, it could have been completely avoided. He was a "downwinder" who was exposed to radioactive material from nuclear weapons testing in Nevada in the 1950s The U.S. government frequently tested nuclear bombs at the Nevada test site,  but only on days when the wind was blowing towards southern Utah - and not, for example, California. These detonations produced vibrant pink clouds. Families in southern Utah were encouraged to go outside and take in these beautiful colors that painted the sky. While they stared in awe, they were unknowingly breathing in toxic chemicals - the very substances that formed my grandpa's tumor. 
When you hear "cancer," what comes to mind? For me it's images of black, cancerous lungs I was shown in fourth grade health class. It's my grandparents who have had cancer. And my mom who applies a layer of zinc prior to sunscreen before she goes to the pool. I think about my personal lifestyle and the sequence of molecules in my DNA. But until recently, the water I drink, the air I breathe, and the food I eat have never been on my radar when it comes to thinking about cancer. 
I just finished reading Sandra Steingraber's insightful book, Living Downstream. Through a delightful combination of storytelling and science, Steingraber brings the role of environmental factors of cancer to light. From polluted water to garbage incinerators, she discusses it all. But most importantly, she emphasizes our paramount role of taking action and holding our government accountable.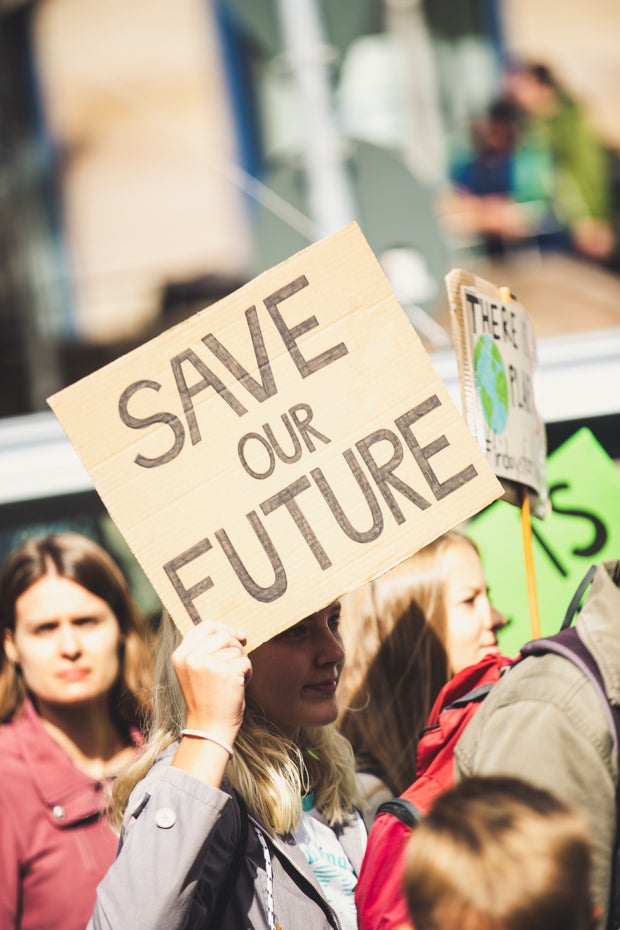 Photo by Markus Spiske from Unsplash An article published by the National Center for Biomedical Information in 2008 shows that genetic mutations only contribute to 5-10% of cancers. This means that 90 - 95% of cancers are due to circumstances that we can influence, if we are willing to put in the work. We can turn this around. We can demand justice. In 2020, it seems like it's more about electing a government that will hold business accountable than anything else. While the government no longer conducts above ground nuclear testing in the Nevada desert, we permit corporations to pollute - sometimes allowing them a given amount of pollution and other times, through lax enforcement/oversight, they simply ignore the legal restrictions on pollution because they know they won't be held accountable. But, we also have other options to make a difference. 
As citizens, we can work to become more aware of the chemicals in our surrounding environments. Change can happen when communities come together. For example, residents of Wasau, WI formed Citizens for a Clean Wasau after discussing concerns about nearby dioxin contamination from a former manufacturing site. They write to their local government in partnership with the Center for Health, Environment & Justice and fight for more testing. Recently, their leader won a seat on the city council, giving a bigger voice to those who need to be heard. There is hope in this battle. 
For those of us privileged enough to live in clean, uncontaminated environments, there are still ways to promote change. One option that we all have includes putting together an environmental health profile for our communities. Here is a great resource to help you start. You can also check out live webinars and summits provided by the Environmental Research & Education Foundation. Other resources worth looking into include the Center for Health, Environment & Justice and U.S. Right to Know. 
We have the opportunity to demand justice and accountability and reduce the incidence of cancer and other environmental illnesses in our communities. Change takes persistence, and we have tools right now that each one of us can use to advocate for a cleaner environment. We can elect leaders who prioritize best environmental practices. We can write letters to local, state, and national lawmakers. We can comment on federal environmental rules. We can use the power of the purse to buy from corporations that practice environmental responsibility. We can use our platforms on social media to enlist friends to do the same. Cancer is an environmental justice issue, and one that we can tackle with small and steady action.