How to Put Together the Perfect Charcuterie Board
Charcuterie boards, or cheese boards, or whatever you feel like calling them, are a party planner's greatest gift. They're surprisingly easy to prepare but look impressive, and if done well they can be filling for a fairly large group of people. Smaller ones also make for easy lunches, like a sort of grown-up Lunchables with nice cheese and good bread. If you Google pictures, however, the impressive and beautifully done spreads are nothing short of intimidating. Even if it doesn't look like a picture from Food & Wine, you can still make a beautiful Charcuterie board at home. Find a nice cutting board, (I got mine from IKEA!) get to work, and try these tips if you don't know where to start or you feel like you need something more. 
Pick a theme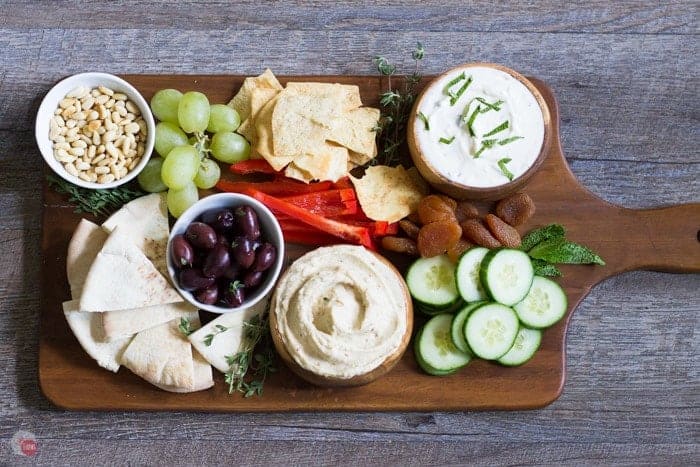 Like most planning-related things, sometimes it's helpful to narrow down your choices by picking a theme. Make a Mediterranean board with feta cheese, olives, hummus, pita, and a healthy mix of vegetables. Feel like sticking to the classics? Check out your local grocery store's deli counter for fancy Swiss and Cheddar cheeses and pick up some nice salami and pepperoni while you're at it. 
Don't be afraid of dips and spreads
Last time I made a Charcuterie board was for my parent's housewarming party, and one of my favorite things about it was the number of spreads we had on it. My favorites were the sun-dried tomato and basil pestos, which pair excellently with a bit of cheese and a cracker. Another go-to is olive tapenade, essentially a spread made of finely minced olives, which you can buy pre-made or do yourself in a food processor or blender with some nice olives. The tomato pesto and tapenade both add a nice acidity to the board, but go with your gut on these—there's no real way to go wrong.
Add some fresh produce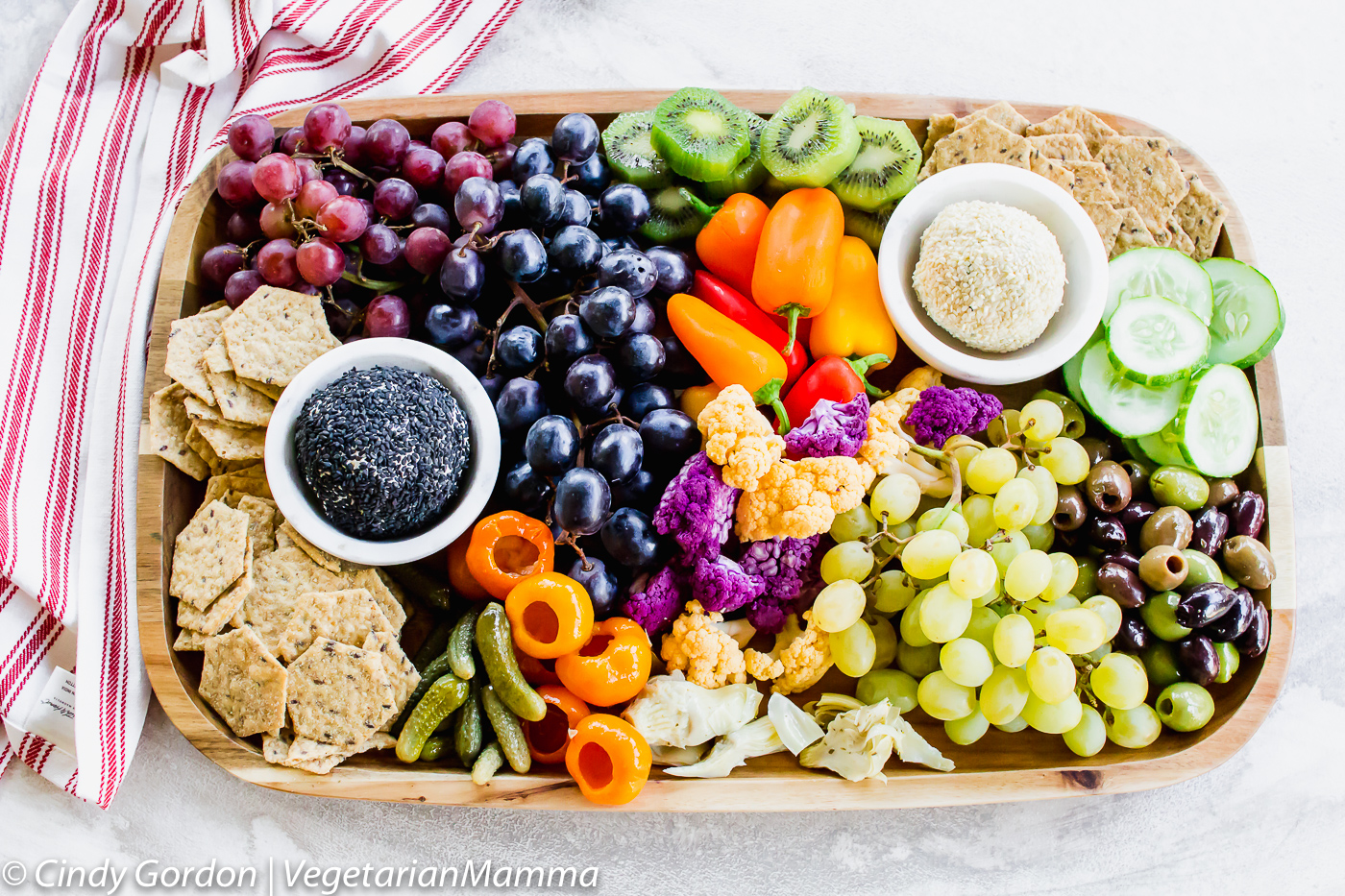 Yeah, olives and pickles are great, but especially when local produce is available put it to good use. Snap peas, grapes, cucumbers, and cherry tomatoes are all delicious ways to brighten up your board and add some fun color. If you have a grill available you could try grilling asparagus or zucchini, or use a pan to cook up some green beans. The produce will lighten your meal so you don't feel like all you're eating is meat and cheese.
Don't forget crackers
This one is self-explanatory, but it's a mistake I've made many times. Buy some crackers! Buy several different kinds! My favorite are rice crackers, but some solid Ritz crackers or Wheat Thins will never hurt. Pick whatever you like best and go with it!
Play with color
This is mostly for making your board look pretty, but play with how the colors look on it. Move the greenery around so it's not all taking up one section, and your board will look more varied and more exciting—and make for better pictures. Plus, adding more color will help you make a more balanced meal. It's a win-win!
Make a Charcuterie board for your next party and you're sure to impress everyone. Whether you have fifty things on your board or five, it'll look beautiful and perfectly Instagram-worthy. Good luck!