Harry Styles: A Jukebox Musical
Okay, I'm not sure if anyone else saw the TikTok that arranged Harry Style's songs into a Jukebox musical like I did, and I don't know if anyone else was as disappointed as I was when it was in a terrible order! So, I did my due diligence and corrected it to create the perfect storyline that combines both albums into a wonderful love story that ends with him being okay with himself. So, I wanted to share with you, and share the story I thought would go along with my musical.
This song is just such a great opener. When I heard it for the first time, I thought the style, the lyrics, the musicality, everything about it was just a perfect opener for his album. So, of course, I had to put it at the beginning of the musical too.
This is where you are really introduced to Harry's character. You find out who he is and realize he's trying to figure himself out and grow as a person. He is living his life open to what his next adventure will be and enjoying the journey he's taking.
Giphy
Here he meets her…I'm not sure who "her" is (also could be "him", I fully believe that Harry's sexuality hasn't been labeled purposefully, but that's a story for another time), but this is where they meet and Harry realizes how much he wants her. He is totally smitten and doesn't want her to be with anyone else, or her to look at anyone else but him.
This is what we have all wanted to see – Harry Styles in a committed relationship loving someone and them loving him. This is all the good in their relationship as they build a small life together and learn to love one another. They go on small adventures and learn to love the small things like dancing in the kitchen, but mostly they learn how to love being with each other.
Uh Oh…conflict. This song is full of tension and angst, and that's exactly what's happening right now in our musical. Something happened and someone is in the wrong…but who? Was it a singular action or is it how the other person is reacting? Are there secrets lurking that could hurt their relationship or is this truly the end for the happy couple?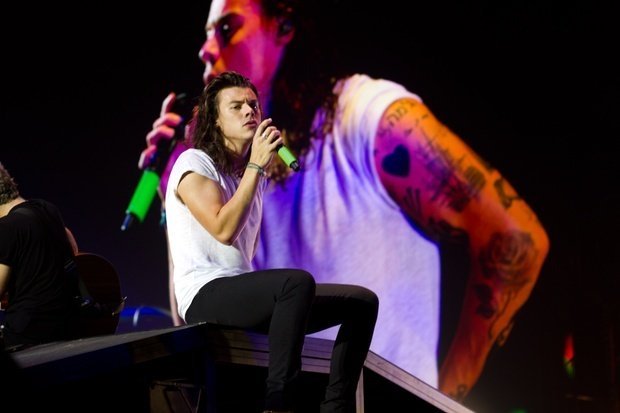 Photo by vagueonthehow distributed under a CC BY 2.0 license
These songs show the slow realization that their relationship is over. They simply aren't the same people they were before the relationship, but after what happened in "Kiwi", they aren't the same people they were in love with. They are both living in the daydreams that used to be their relationship.
This is the breakup. The relationship has ended. The conversation has been had. This is the end. Here, the two people in the relationship realize that they can't be there for the other person, but it still hurts to understand that. They know they aren't in each other's lives anymore, but that doesn't mean they don't want anyone else taking their spot yet either. This is definitely the most emotional part of the musical and will have the whole audience in tears.
Giphy
This is where Harry is realizing that he can move on after the relationship. Even though it was hard, and he is still hurting, he realizes this won't be the end of him and that he and she can recover and grow beyond who they were in the relationship. This is especially told in "To Be So Lonely" as Harry realizes his mistakes in the relationship, but also shows the girl that she doesn't have a place in his life anymore and he has moved on.
These songs show that it will be alright. Harry realizes that his life has been forever altered by this person, they're not in his life anymore, but that's okay. He is beginning to discover who he is without this person and he is okay with who he is becoming. Here the audience will again be crying, but now it's because they relate and realize that they will be alright too and they can get through it if he can. This is Harry moving on and officially finishing the musical.
This is the best song to end on! This is where the cast comes out and bows and sings together one last time to leave you with a wonderful message about loving others and getting through life together happy.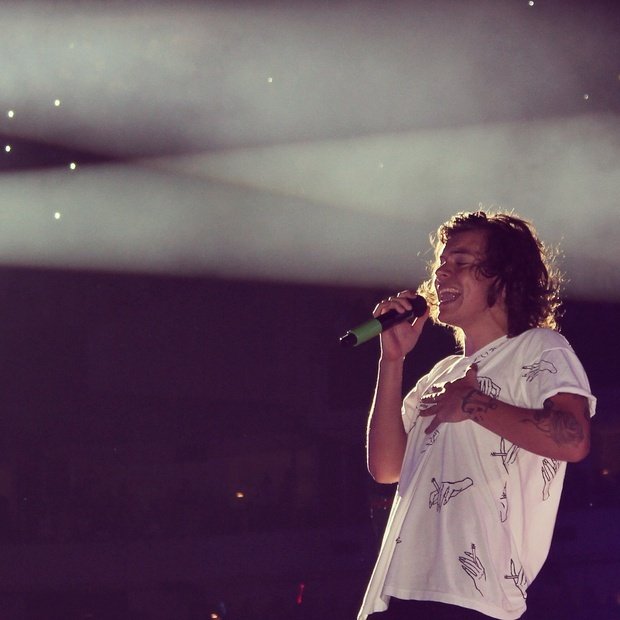 Photo by Ianthebush distributed under a CC BY 2.0 license ​So that's my list for a Jukebox Musical based on Harry Styles's solo albums. This list is one of the favorite things I've ever done with an artist and really got me into the songs for different reasons. If you don't agree with my list, make your own! Or if you love this idea, make your own with your favorite songs from other artists!