Did Watching Lifestyle Videos When I was 13 Fuel my Perfectionism?
Picture this: the year is 2012, the Mayan Calendar says the world is going to end, "Call Me Maybe" is the song of the summer, and you are probably wearing a braid that closely resembles Katniss Everdeen's. If you were like me, you spent plenty of time watching YouTubers like Bethany Mota, Alisha Marie, Meghan Rienks, and Zoella. Their lives looked perfect to me — they had beautifully decorated homes, adorable relationships, fashionable wardrobes, flawless photos, and productive routines that they followed every day. As a 13 year old at the time, I tried to do everything that they did so that I could be perfect like them. They were everything that I wanted to be: beautiful, organized, and charismatic. I thought that was what growing up and figuring things out was supposed to look like. As I entered my early 20's, I realized this is not the reality.
 In 2019, the Psychological Bulletin released an article that concluded that younger generations are demanding more from themselves, which is the definition of perfectionism. In an age of social media where the lifestyle industry runs rampant, I feel as though I have to be like those YouTube girls that I perceived as "perfect." I am not implying that my own perfectionistic tendencies were caused by lifestyle YouTubers, but I feel an added social pressure to live a perfect "influencer-esque" lifestyle. I know that I am not the only one because many of these YouTubers that I grew up with have talked about their own struggles with perfectionism and the difficulty of wanting people to perceive them a certain way. And I was only seeing one view of their lives. I didn't see their bad days or their failures, because why would they want to show that? Everyone's life is being criticized because we are being sold a lifestyle, not just a product anymore.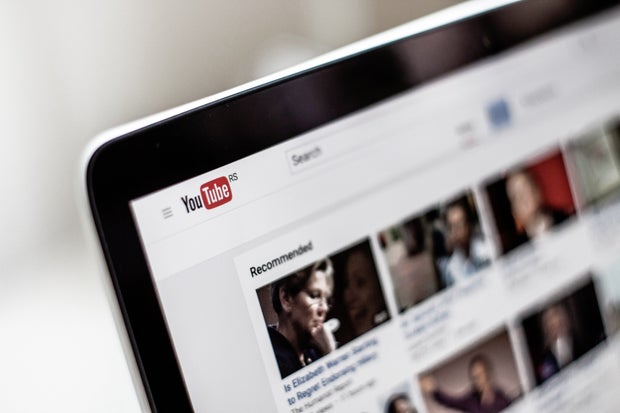 Unsplash/ NorWood Themes
When I was 13, I thought that having a breakout was the result of my failed skincare routine. Now that I am 21, I realize that it's because I am human and breakouts are normal. When my life feels like a mess, it is not because I have failed; rather it is because, ultimately, we all are imperfect. Life is just messy and even if we've perfected our morning and night routines, our rooms are beautifully decorated, and we have healthy relationships, we can't avoid the mess. Your 20's should be messy because that is how you learn to find what makes your life fulfilling and meaningful. Perfection is an archetype of what society thinks that you should be, not who you are. If we all lived this perfect lifestyle, what makes us unique? So yes, maybe a little bit of my perfectionism was fueled by what the lifestyle industry was and at times still is, but I am also learning that one of the most freeing things that I can do is be patient with myself. If only I could go back and tell 13 year old me that I have so much more time to figure myself out and that "perfect" isn't what it seems. Now when I watch these videos, I incorporate the things that do work for me and leave out the things that don't, without looking at it like a personal failure. I am no longer letting my perfectionism destroy me and keep me from doing the things that I love like I did when I was younger.