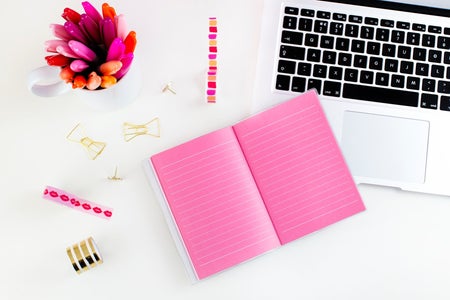 Campus Organization Spotlight: Women in Business
At the University of Utah, the student group Women in Business is dedicated to providing a community for female identifying students who are studying business. Their mission is to "empower and uplift female identifying students in business through programming, training, service projects, education, and connections to opportunities across campus and our broader community."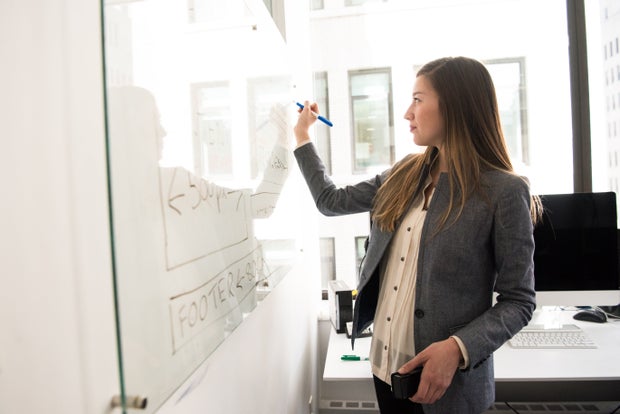 Christina Morillo | Pexels
As I spoke with current board member McCauley Finnegan, she shared just how impactful an organization like Women in Business (WIB) has been for her collegiate career. Finnegan said, "I got involved with WIB my freshman year because I was intrigued by the events that were offered, but got much more formally involved once I joined the board. A professor and mentor of mine encouraged me to apply for the board position when he was made aware of it, and it's the best decision I've ever made. I've become so much more aware of women's issues and the state of the business world, which has prepared me to advocate for myself and others in order to find success and help build a more equitable world." In addition to the community that Women in Business offers, Finnegan noted that she has "had the really unique opportunity to work alongside many other strong, intelligent, and driven women. My fellow board members have become some of my closest friends, and it's been incredible to work together to create real change in the Eccles School… Additionally, my communication skills, knowledge, leadership abilities, passion for women's initiatives, and overall articulation have increased drastically because of this experience."
At the University of Utah, 30% of students studying at the Eccles School of Business identify as female. According to McKinsey & Company's report on Women in the Workplace from 2019, the representation of women in executive leadership positions has grown by 24% over the past five years. Currently, only 72 women get promoted to first-level management for every 100 men, 36% of women have experienced having their judgment questioned in their area of expertise, and 35% of women have been sexually harassed at some point in their career. But in terms of improvement, 87% of the organizations surveyed noted that they are "highly committed to gender diversity." While there have been some small improvements within the business industry, there is still a long road ahead for true equality to become a reality. 
But, for students who are looking to break into this field and who are passionate about their studies, Women in Business provides a community that connects individuals to necessary resources and opportunities to become more prepared for the lives post-graduation. Finnegan shared, "People should join Women in Business to find community, become more educated on women's issues, get connected to resources, and be active allies and advocates for their female identifying peers! This has been one of the most influential and beneficial experiences of my college career, and I would strongly encourage people to join. Women in Business offers great opportunities to get involved with women's initiatives, volunteer time to help marginalized women in our community, and meet new people." 
In addition to Women in Business's goal to empower female-identifying students, this organization is also tackling equality from another side. "One of our current goals is to increase male allyship and spread awareness through events, training, and blog posts about how we can all work to support each other. Our events usually happen about once a month, and it's super easy to join! Anyone, regardless of identity, can join WIB. We don't have any member fees and our member requirements consist of attending three events a year, so we've really tried to make this organization as accessible as possible. People should know that we truly are an organization that is a safe and open space for anyone, including men, and that we want this female-empowerment effort to be a community-based one," Finnegan said. This organization is truly inclusive for all students who are committed to increasing equality and diversity within the business field. If students are looking to get involved with Women in Business, they can look at their website or their social media pages (Facebook and Instagram) to stay up to date on events, opportunities, and application openings to join the board. 
For Finnegan, her biggest takeaways from joining Women in Business were, "I wish that people knew how important and valuable it is for them to join an organization that supports a marginalized community, even if they feel intimidated or worry they don't belong! When we say that we welcome everyone, we really mean it. Any time a group is working towards creating more equality, fostering a community with strong allyship is one of the most impactful ways to enact substantial change." 
Finnegan also made sure to point out the efforts that Women in Business are working towards in order to create equality and equity within the field of business: "I think there's a misconception in this work that someone has to lose something in order for there to be equality. The work Women in Business conducts doesn't mean that men are being threatened or that we have anything against them, it's quite the opposite! Everyone benefits from a world with more equity and inclusion, and it's not a zero-sum game. I'd really encourage people to do some research, and to come to an event or get involved somehow even if it's a little scary at first! And lastly, and perhaps more importantly, I'd like to encourage people to be an ally and advocate for the women in their lives." Many studies and articles have demonstrated that when people think of equality in terms of "that's someone's mother/friend/sister/wife/etc," it has been easier for others to understand female struggles and desires for equality. As a starting point, all people — regardless of gender — should recognize that they can utilize their privilege in order to help advocate for underrepresented populations. But, as we try to move towards a more equal and equitable society, Finnegan's points of conducting research, reaching out of your comfort zone, and getting involved are especially poignant. 
For anyone looking for ways to put progress into action, Women in Business offers a unique avenue in which students can work for equality while gaining the resources and connections necessary for success post-graduation.