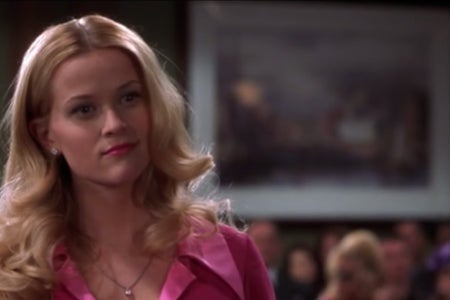 A Beginner's Guide to Applying for Law School
For someone who has absolutely zero family members who are in any way related to the field of law, the idea of applying for law school can be daunting, overwhelming, and straight-up make you feel like you're lost. It is something that constantly looms at the back of your mind and makes you scratch your head, pondering if it is really worth all the time, money, and other resources invested into it. All of this can pile up in front of you at once, making it feel like you are entirely on your own for the duration of this process. But, as someone who is passionate enough about the field of law to go through all the trouble, I'm going to share the bits and pieces of information that I have picked up along the way.
1.

Attend available events in your area

A lot of what makes navigating the application process for law school so difficult is that there are no rigid class prerequisites. Because of this, it can often feel difficult to find other pre-law hopefuls outside of the Department of Political Science. However, there are way more resources at your fingertips as an undergraduate student than you realize. My best recommendation is to seek out the pre-professional advisors at your school and meet with them as soon as you start thinking about law school. They usually have helpful resources and will give you a jumping-off point to get the ball rolling.

Another way to kick start your search is to attend events hosted by the law school associated with your undergraduate university (or others close by). Recently, the S.J. Quinney College of Law hosted two events for prospective law school applicants—one on the application process and another on financial aid. Not only were these extremely informative, but they also gave free coupons for LSAT prep courses taught at the university. 

It's also great to check out if your university hosts any type of law school fair. These are usually held in the fall and consist of a bunch of different schools sending representatives from their school to hand out packets, give you a more human perspective on their school, and to answer any lingering questions you have. This is an especially great way for you to get the feel for a lot of different schools without having to travel great distances from home. Just be prepared to take home a bag full of brochures and goodies.

2.

Research, research, research

Once you feel like you have a decent grasp on what you are getting yourself into, do more research than you can imagine. Immediately following my visit to the University of Utah Law School fair, I made a spreadsheet of all the different schools I had looked at. Within this sheet, I included their tuition rate, class size, median GPA and LSAT score, ranking, helpful notes, a map of where all of them were located, a color-coded system for my first, second, and third-tier choices, and who (if anyone) I had spoken with at the law school fair. Yes, I'm a bit crazy when it comes to organization, and no, you don't have to do all of this, but I found it helpful to have all my information in one place. And after all, this is a big decision to make, so the more research the better.

Aside from simply looking at future decisions, I would also take the time to look at what is going to best advance your future plans that you can do in the near future. This could be possible internship opportunities, certain classes to take, or just ways to boost the skills that admissions offices will be looking for in your application. When it comes to applications, there are really only five key components that let you showcase all that you have to offer: your GPA, your LSAT score, skills from your area of study, your resume, and your personal statement. Considering that's not a very long list, make sure you are doing the best things possible to make you stand out in the future.

And while this mostly goes without saying, law school is a huge financial investment. Now is a good time to start preparing for that.

3.

Figure out your best study method

As already hinted at, again and again, the road to law school is mostly a self-guided journey. With that, knowing yourself and being honest with your abilities to be intrinsically motivated are extremely important. With the LSAT being such a large portion of your acceptance and scholarship offers for law school, this is one of the biggest exams you will ever take and it should be treated as such. If you know that you can't learn the best on your own, looking at in-person classes is probably the way to go. Often times, these classes will allow you to pay a one-time fee and take the class as many times as you take the LSAT. Just be aware that schools can see all your LSAT scores and not just your highest attempt.

But if you're like me and can't afford the hefty price tag on an in-person class, there are still plenty of suitable options to help you self-study. The main one is Khan Academy. Perhaps this name sounds familiar because of SAT or ACT prep, but Khan has now also partnered with LSAC to offer official study materials. They have ways to let you customize your study schedule, take timed practiced tests, and tell you what areas you need help in. This is also helpful considering the switch of the LSAT being taken on traditional paper and pencil to now on tablets. In addition to this, there are also tons of books and different apps that can help you study as much or as little as you need to. 

4.

Scout out deals wherever you can find them

It's no secret that law school is a huge financial investment - trust me, I just sat through an hour and a half presentation about it a couple of weeks ago. While there's hardly any way to avoid that, other than working your tush off during undergrad and hoping to get some scholarships or have an employer pay for it, there are ways that you can escape some of the fees associated with your prep before law school. Because there are required fees associated with taking the LSAT, registering for the service that holds your documentation, and sending documents to various schools—and those fee waivers are only given in extreme and limited cases—almost all schools are willing to send you a waiver for their application fee as long as you ask. It's also great to contact the law school associated with your undergrad school to see what kind of events will be awarding coupons, waivers, or any other kind of deals.

5.

Put off visiting schools unless they're close by

While visiting schools can be a helpful way to get an accurate feel for a school, I would not advise doing this until you are at the very last step of the process. Simply put, it is a huge monetary strain at a time when you should be putting money towards the fees associated with applications and acceptance.

That being said, if you do end up visiting schools, be sure to email their admissions office to let them know that you are visiting and tell them a little bit about yourself. Most law schools have available tour times and schedules of classes that you are allowed to sit in on within their websites, and in most cases, you can even get private tours if you email them.
While this may seem like a lot right now, as long as you keep your eye on your progress, things will fall into place at the times when they should. Luckily enough for you (and me), we are aiming to apply for law school at a time when acceptance numbers are up from where they have been over the last decade or so. With fewer people interested in the field of law, it's important to see things through and not let one little bump in the road hinder your eventual goal to go to law school. 
At the end of the day, I am in the same position as you and am figuring this whole thing out as I go. As much as there are resources out there, a lot of those rely on you to find them yourself. And, as I say all the time, absolutely nothing is going to be handed to you unless you have the courage to ask for it. That isn't to excuse the fact that a lot of these processes and formalities still hinder historically disenfranchised groups from attending these areas of higher education. But it is to instead say that while we recognize that the odds are stacked against those of us who are going through this process nearly blind, we won't be barred from seeing our ambitions through. I wish you the best along the way.
For more resources about the University of Utah S.J. Quinney College of law, click here.