3 Things to do During Your First Weeks at the U
So, you just started college here at the University of Utah. Welcome! Whether or not you're from the Salt Lake Valley or the place you call home is miles away, it can be daunting to start college. The sudden mix of independence and responsibility can lead to some confusion as to what to do with your time (beyond coursework, naturally). Don't worry, there are plenty of students that have come before that can show you how to jump right into the student lifestyle! Here are three things to do during your first weeks to ensure you, too, have the full college experience.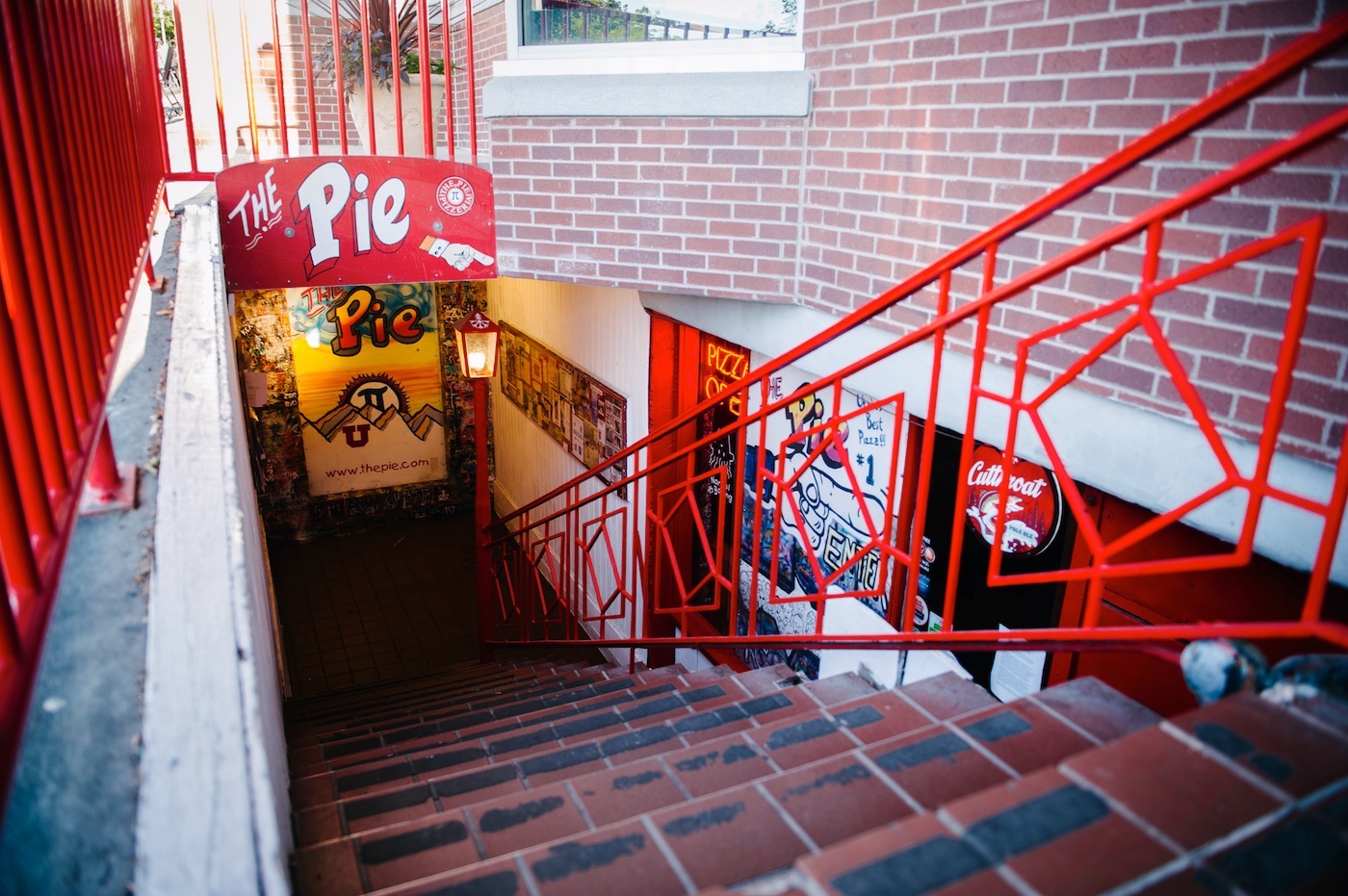 1. Eat at The Pie
You will find that the stereotype that college students eat a lot of pizza is heavily enforced here at the U. When free food is used to tempt students to go to meetings or to join organizations, more than often that food is pizza. Luckily, though, this pizza is generally from The Pie. For those of you that aren't familiar with The Pie, I can honestly tell you it has some of the best pizza I've tried, especially considering it can be found next to campus. (The Pie Underground, though a bit hard to find thanks to its subterranean location, is found just off of President's Circle and promises a fun experience you won't forget).There are a wide variety of specialty pizzas on the menu, as well as gluten free and vegan options, so there's something for everyone to enjoy! Trust me, you won't regret living up to the college student stereotype with this option.
2. Go to Ugurt
Just next door to The Pie Underground is Ugurt, a frozen yogurt place that is near and dear to many students' hearts. It's the perfect refreshing dessert to go along with your pizza, or to cool off after walking around campus in the fall heat. There are quite a few flavors of frozen yogurt to try and even more toppings to choose. Just remember to eat any gummies you put on your yogurt first. If you don't, it is guaranteed they will be frozen solid when you go to take a bite.
3. Hike the U
For those of you that are fans of outdoor recreation, the U has a wide variety of adventures waiting just outside the door! A traditional excursion for the start of the school year is the hike to the massive, concrete Block U on the side of the hill above campus. There are multiple paths that you can take to reach it. You can travel worn trails on the hillside, or walk through pleasant neighborhoods. Whichever way you go, you'll end up on a fairly steep dirt trail that will take you all the way up to the U. Though it's not a long hike, be sure to bring water and snacks so that you can enjoy the experience!
Hopefully, these three activities will get you started here at the U. There are plenty of other excellent things to do and try out on campus and around Salt Lake City, so don't be afraid to explore some new things! Stay safe, and have a great time this year!