The Reality of Seasonal Affective Disorder (S.A.D.)
At the start of September, faces across campus were gleaming as we all looked forward to the approaching semester. There were smiles shared under summer sunsets, but all the while we missed our friends from school. Now, two months later, we're back and daylight savings time is in full effect. The days are colder, shorter, and the end of the semester is only a month away. Soon enough, we will be thirsting for the 'sun and sea' mentality once again.
November transitions us into the holiday season; the time for celebrations with loved ones and the visitations of anything pumpkin or pine-flavored. However, 'being merry' is easier said than done. Fewer hours of sunlight, living in areas far from the equator, and other factors such as these contribute to the condition of Seasonal Affective Disorder (S.A.D.) in over 10 million Americans.
Here are some quick facts on S.A.D. according to Phoebe Ochman, the Director of Communications for nonprofit Chapters Health System:
S.A.D. is commonly known as wintertime blues or seasonal depression.

Some people experience a serious mood change as a result of the cold weather shift.

People all over the world are affected.

10-20% of 10 million people are impacted and it is often classified as a mild diagnosis. 

S.A.D is first seen between people between the ages of 18-30. 

A family history of psychiatric disease is a contributing factor; with 55% diagnosed with severe depressive disorder, and 34% with alcohol abuse. 

Not the same as "holiday blues". 

Feeling of wanting to "hibernate". 

Some S.A.D. symptoms include irritability, oversleeping, fatigue, social withdrawal, weight gain, feelings of lost hope. 

Long-term depression can result if not treated. 

In order to begin treatment, lifestyle changes such as the following may be enacted: eating healthy foods, adequate sleep, exercising, participating in activities that make the individual happy, talking with a trusted friend or professional. 

Other treatments include light therapy (special lamp to mimic sunlight), increase Vitamin D, melatonin, or tryptophan to improve mood and sleep patterns​. 
Growing up, conditions such as this seemed nonexistent. As kids, we're more prone to pay attention to the exciting and the idealistic rather than the harsh realities we later grow up to learn about. As young adults, we are consumed by our classes, jobs, and other commitments to which we dedicate our lives. If we are bound to a dismal environment, completing these responsibilities can become increasingly challenging. 
It is important to remember that even though we are working towards our professional careers, self-care is just as important. We must take a step back and acknowledge our headspace. We can not completely devote ourselves to achieving anything if we neglect our mental health. 
Putting my emotions on the backburner during the spring of my sophomore year resulted in poor performance, but I was determined to not let that happen again. I had felt the same in my junior year that followed; the emotion was consecutive and valid. I finally visited my school counselor to evaluate my motivation and mood change that occurred during the first month of classes, and I didn't believe Seasonal Affective Disorder was real. S.A.D. conquered part of my sophomore year, but it became identifiable when I sought help a year later as a junior.
Some strategies I used to combat S.A.D. included making sure I participated in some form of reflective activity, two to three times per week. Whether reading, drawing, meditating, fooling around with my friends, or exercising; I began giving back the effort I put out. I realized I could not do good, without feeling good myself. Time is of the essence; time is a powerful intangible force that we must use wisely. Doing what we love and being around people that make us happy, is what we should focus upon. 
My advice is to overcome what is holding you back through reflection and education of the resources available to you. Emily Coxhead is an entrepreneur, illustrator, and designer of "The Happy Newspaper." 
She inspires me with the quote: 
"My wish for you is that you find happiness in yourself before anything or anyone else, that you realize your worth and how necessary you are on this earth."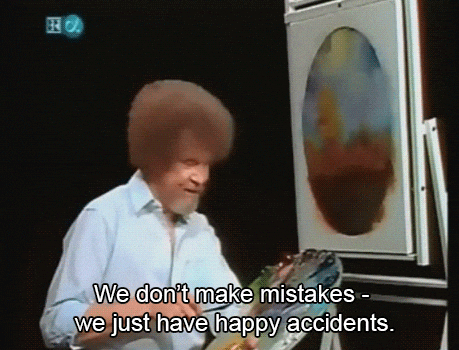 Source: Ochman, Phoebe (2018). Seasonal Affective Disorder: Learning More About the Wintertime Blues. Chapters Health System.